Kia EV9 Revealed Before Its Global Launch
An electric SUV called the EV9 was recently unveiled as a prototype by Kia Motors, a well-known automaker worldwide. A teaser for the production model of the EV9 was just released by Kia Motors as they are ready to reveal it. In its production version, the EV9 was already observed during testing, indicating Kia's preparedness to introduce it. With the much-awaited EV9, Kia Motors is prepared to have an effect on the electric car industry.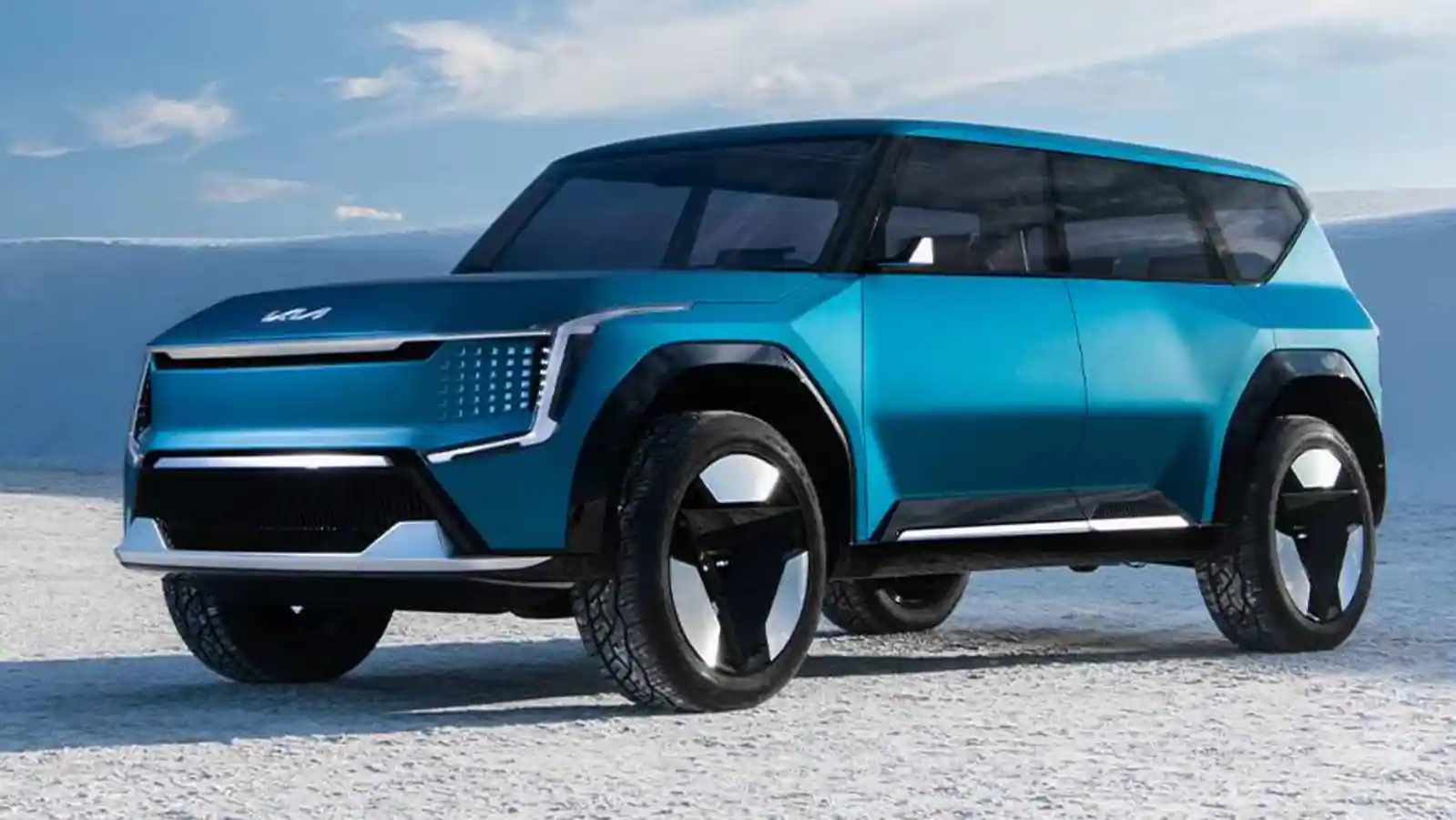 The EV9 is a full-size, three-row electric Vehicle manufactured by Kia Motors. Based on the same E-GMP modular platform as the Hyundai ioniq5, ioniq6, and Kia EV6, the Kia EV9 will be produced by Kia. The external styling of the Kia EV9 SUV is anticipated to mimic that of the Kia Telluride, the vehicle's ICE sibling. The EV9's interior is anticipated to be spacious and adaptable, with a 3-row seating arrangement that can comfortably fit at least 6 passengers.
The EV9 is anticipated to have a number of amenities, including a panoramic sunroof, a huge infotainment screen, a completely digital instrument cluster, ventilated seats, three zones of temperature control, and more. The Kia EV9 is anticipated to be a comfortable, adaptable, and fun car for all occupants thanks to its remarkable design elements and abundant amenities.
We may anticipate a wide range of battery packs and engine options for the Kia EV9. The Kia EV9's estimated range on a single charge is more than 540 kilometers. With a range of roughly 100 kilometers and a charge time of only six minutes, the EV9 is anticipated to have an excellent charging rate. Depending on the model, the EV9's output will range from 200 to 400 horsepower. The torque output is anticipated to be in the 340 to 650 newton-meter range. The EV9 is anticipated to provide a great driving experience while also being ecologically responsible because of its strong and effective electric drivetrain.
Upon its debut, the Kia EV9 is expected to replace the Volt as the company's premium electric vehicle. The highly anticipated Kia EV9 production version is projected to debut on March 15th, with manufacturing set to start later this year. By 2024, the Kia EV9 is anticipated to be released on the market.
Are you excited bout the Kia EV9? Comment down below
Also, see
Kush Maini Scores Vital Points On F2 Debut
Follow us on KooApp – Here