Lamborghini Invencible Debuts
We had previously assumed that the Ultimae would be the final Lamborghini to use a pure V12, but the surprise Invencible and Autentica pair have proven us incorrect. The former, a coupe, and the latter, a roadster, represent the final twelve-cylinder engine models before the advent of the hybrid era. Both are built on the durable Aventador platform, which made its debut with the first LP 700-4 12 years ago.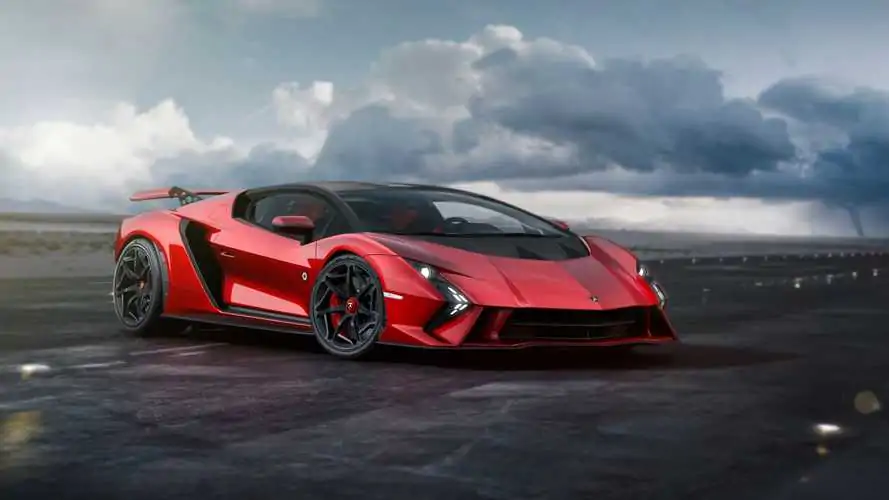 The Lamborghini Invencible and Autentica combine elements from other previous models, notably the Reventon, in their style. It was a special edition with a limited production that was based on the Murcielago but with an external design that previewed the Aventador. According to Lamborghini, the duo is also inspired by the Veneno, possibly the wildest-looking Aventador clone. The Essenza SCV12, a track-only beast with a 6.5-liter engine tuned to 818 horsepower, has inspired the Essenza SCV12's bonnet design, so if it appears similar, it's because it was inspired by that vehicle.
With its emphasis on lightness and hefty rear wing, Lamborghini's last model for the petrol-only V12 pays homage to the Sesto Elemento, which is based on the Gallardo. The unique coupe and roadster sport a complete carbon fiber body with the brand's enduring hexagon design. The outside of the Invencible is completed with Rosso Efesto, whereas the exterior of the Autenteica is Grigio Titans. The infotainment system is absent from the interior's basic dashboard, which also has 3D-printed air vents.
The special vehicles use the most powerful Lamborghini V12 configuration ever used in a road vehicle. A seven-speed ISR gearbox connects the mid-mounted naturally aspirated engine's 769 bhp and 720 Nm (531 lb-ft) of torque to an all-wheel-drive system, just as the Ultimae. Although specific performance information has not been released, expect a 0 to 62 mph (100 km/h) run in 2.8 seconds and a peak speed of 220 mph (355 km/h) to match the Ultimae.
Are you excited about the Lamborghini Invencible? Comment down below
Also, see
Nissan Triber 7-Seater MPV To Launch In India
Follow us on Instagram – here