Mahindra Thar 5-Door 4×2 Spotted Before Its Launch- Interior Revealed
The inside of the Mahindra Thar 5-Door 4*2 is revealed by its testing appearance. The larger Thar model will go on sale in January 2024, according to the Indian UV manufacturer.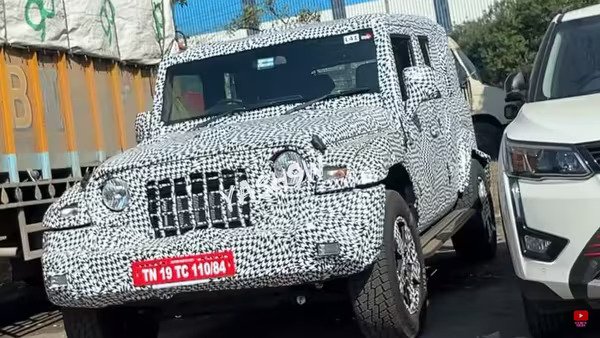 The extended wheelbase Thar has recently been seen tested many times. This time, though, the SUV was photographed showing the prototype's interior features and cargo room.
The front and back profiles, as well as the external style, are identical to those of the 3-door Thar. It will undoubtedly have a larger wheelbase to accommodate the extra 2 doors, and in that aspect, it appears pretty large. resembles the Jeep Wrangler Rubicon in look.
To distinguish the two items, we think the final production version may have some aesthetic changes. Mahindra is also anticipated to completely rename the 5-door variant.
The dashboard also resembles the already available model. When it is released the following year, the absence of a 44 lever with the automated gear lever verifies the availability of 42 versions.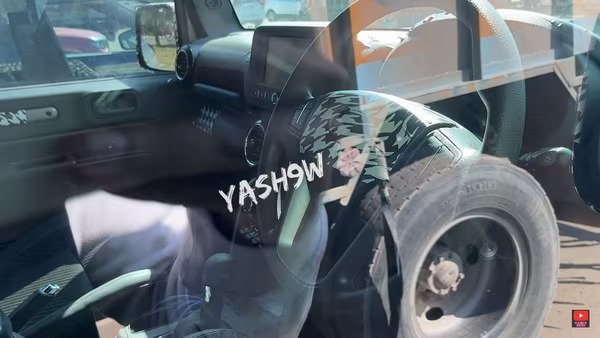 As far as we can tell from the video, the second row of seats have sufficient headroom and legroom. Although the footage of the boot is unclear, we think that since there won't be any third-row seats (this isn't verified yet), there will be ample place for adequate baggage space.
Mahindra will probably offer the same 2.0-liter turbocharged petrol and 2.2-liter diesel engines with 6-speed manual and automatic gearbox choices.
Are you excited about the Mahindra Thar 5-Door? Comment down below
Also, see
Union Budget 2023 – Key Accouncement For Auto Industry
Follow us on Instagram – here