McLaren Artura Hybrid To Launch In 2023
The 765LT Spider was recently unveiled by McLaren during the opening of its first store in India, joining the GT and 720S models that had previously started to be sold here following a soft launch earlier this year. The McLaren Artura Hybrid, the British automaker's first hybrid, is scheduled to debut at the beginning of 2023.
Speaking to Paul Harris, McLaren managing director for APAC and China, said, "We are equally balanced with our market share in the US and Europe but we see the growth opportunity in Asia at the moment." In addition to products, the company plans to increase its activities in India. Additionally, the brand already has a number of activities planned now that a local distributor is in place.
Additionally, a roadshow with stops in seven cities will shortly begin, allowing both consumers and admirers to interact directly with the vehicles, including the limited-edition 765LT Spider. The brand acknowledges that it needs to expand but currently only has one shop in India. Harris claims that getting the beginning right is more important than anything else because "we wouldn't say to anywhere else, but we would like to keep this the center of the brand experience here, get it right, and then move it around."
"The present mandate is obviously to get this first step exactly right," continued Lalit Choudary, executive chairman of Infinity Cars, "and right now we have the McLaren experience here, the proper kind of demo car selection, and McLaren-trained employees, including flying medics." With the words "but of course we can stretch out in due course, depending on volume," Choudary did not completely exclude out expansion. As a result, the business will initially only function out of Mumbai.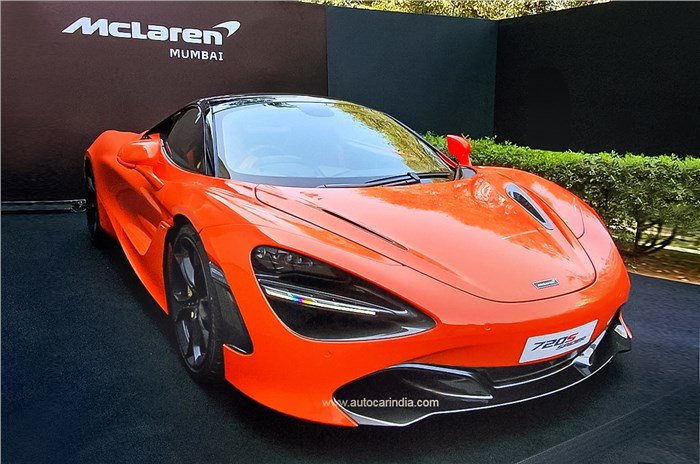 McLaren is also enthusiastically promoting its "Brand Experiences" to customers in India. Through these events, current and future customers can test drive a variety of McLaren vehicles on racetracks all over the world over track days or weekends that have been specially planned and organized.
Additionally, it offers Arctic ice driving experiences, and according to Matthias Weiskopf, McLaren's regional business manager, four Indian clients have already registered for the Finnish event in February 2023.
Choudary added that he is very enthusiastically supporting the development of the numerous racetracks in India, and McLaren is also excited to offer the track experience to India.
In addition, Harris acknowledged that although the McLaren brand is well-known among its clientele, he is eager to grow the fan base here, saying, "Customers are important, but what also builds the brand are fans, and since there are so many people in India, I think that we have to, from a global perspective, pay attention to that, which is why we're here."
Harris recognized that goods would also be important in this situation, noting that "at the moment, our merchandise is handled by a third party, so that's where we are, but I do see a major economic opportunity with this." The Mumbai dealership does, however, have some of the firm's products on sale, despite the fact that the company did not specify any precise retail or online sales plan for its branded merchandise and partnership products.
Are you excited about the McLaren Artura Hybrid? Comment down below
Also, see
Toyota Innova Hycross Hybrid Powertrain Confirmed To Make Its Way To India
Follow us on Twitter – Here