Mercedes-AMG SL55 To Launch In India On June 22
On June 22, 2023, Mercedes-Benz will introduce the SL roadster in India. The classic Mercedes-Benz SL, which is currently in its seventh generation, will be imported as a CBU and sold in India as the SL55 roadster, just like its forebears. Mercedes-Benz's SL has been a popular model in India, where there are numerous examples of practically every iteration.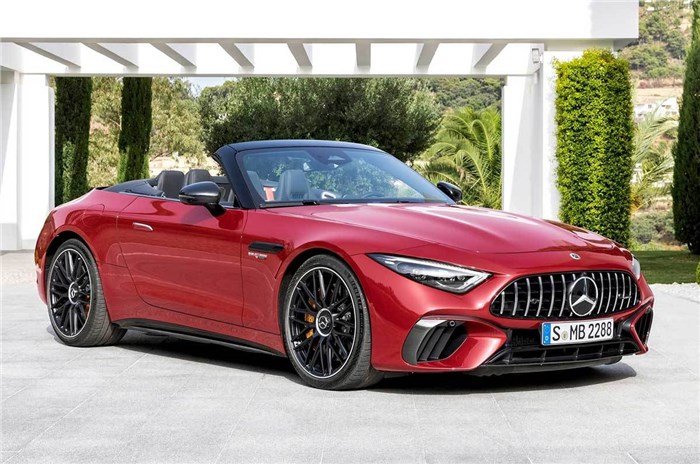 The classic 190SL from the 1950s served as the ancestor of the current Mercedes-Benz SL-Class, which is the company's flagship two-door roadster worldwide. Only the fifth version of the Mercedes-Benz SL, which first went on sale in 2012, was sold in India; the sixth generation SL was not offered for purchase here.
In the global lineup of the German manufacturer, the seventh-generation SL that is coming to our shores technically replaces the S-Class cabriolet, the AMG GT Roadster, and the sixth-generation SL. It reinstates the 2+2 layout and the cloth roof from previous generations. Additionally, it comes standard with four-wheel steering and four-wheel drive.
Unlike past models, the most recent Mercedes SL is only offered in AMG form. The second-generation AMG GT, which is slated to arrive primarily later this year, is believed to share the SL's drivetrain, chassis, electrical architecture, and other crucial parts.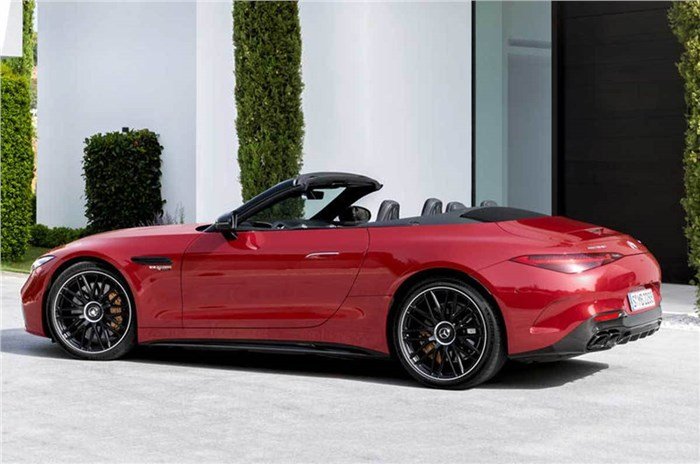 The Mercedes-AMG SL55, which restores the '55' designation to a Mercedes-AMG model after the G55 SUV's manufacturing halted in 2012, will be available in India. It is driven by a 4.0-liter twin-turbocharged petrol engine made by Mercedes-AMG, designated M176, with 469 horsepower and 700 pound-feet of torque. The Mercedes-AMG SL63 that isn't going to India also receives a more formidable 577 horsepower engine.
Are you excited about the Mercedes-AMG SL55? Comment down below
Also, see
2023 Volkswagen Tiguan SUV Launched At A Price Of Rs 34.69 Lakh
Follow us on KooApp – Here