MG Cyberster To Be Unveiled  As A Halo Car
The Cyberster roadster will debut before 2024 as MG's cheap halo vehicle and one of three new models set to debut by that time. It will build on the Chinese brand's recent amazing success in the United Kingdom, where sales increased by 66 percent from 18,415 in 2020 to 30,600 last year.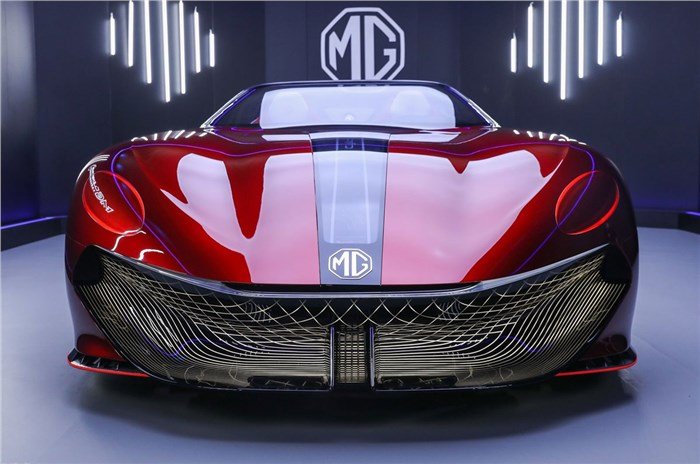 Later this year, the MG 4 hatchback will be the first to arrive, and it will compete with the Volkswagen ID.3 in price. It is likely to overtake the MG Cyberster compact SUV as the company's best-selling vehicle.
"The car maintains loyal to our philosophy of achieving more from an MG," stated Guy Pigounakis, MG UK commercial director.
"It symbolizes cutting-edge technology, it must be entertaining, and it must provide excellent value for money." That isn't to say it's inexpensive."
He said that the MG 4 will "be more competitive on a pound per mile of range basis than today," referring to the ZS EV's 400km range, but that price for the family hatchback has yet to be determined.
Given MG's history of displaying new models at big Chinese events, a production version of the MG Cyberster initially exhibited as a concept at the Shanghai Motor Show last year, is expected to be shown during this year's Beijing Motor Show in April.
The design is believed to be built on a custom EV architecture, with an estimated range of 800 kilometers and a 0-100kph speed of fewer than 3.0 seconds.
"The trouble with sports cars is that everyone likes them, but not many people purchase them," Pigounakis remarked of adding the Cyberster to the MG lineup. However, MG's worldwide volume allows it to "afford to invest in sports vehicles and have a longer-term perspective on when there will be a return on investment," and having a sports car "would offer us tremendous PR and marketing benefits," he said.
The third new MG Cybersterto come by 2024 has yet to be announced, but given the continued market desire for high-riding cars, it's likely to be the third SUV.
Last year, MG Motors sold 2,296 units of the pre-facelift ZS EV. The facelifted form of the ZS EV was also unveiled by MG priced at Rs 21.99 lakh. From next year, the firm believes that electric vehicles will account for 25% of its sales.
Are you excited about the MG Cyberster hola car? Comment down below
Also, see
Maruti Wagon R Tour H3 Launched, Priced At 5.39 Lakh