Mini Aceman Concept Interior Teased Before Its Global Debut
A new "intelligent personal assistant" named Spike will now be housed in the cockpit of the updated Aceman Concept, according to a Mini announcement. A new digital character named Spike is based on the English Bulldog that has appeared in numerous prior Mini commercials. The brand's cabin images emphasise the entertainment system, which is rounded and heaped in the centre of the dashboard. The system includes a brand-new virtual character named Spike.
It will make its premiere at the Shanghai car show later this month. Mini will provide more in-depth explanations of the digital world of the brand-new model family, as well as Spike's various capabilities, in the upcoming months of 2023. Let's focus on the current information concerning this new digital character and the impending model for the time being.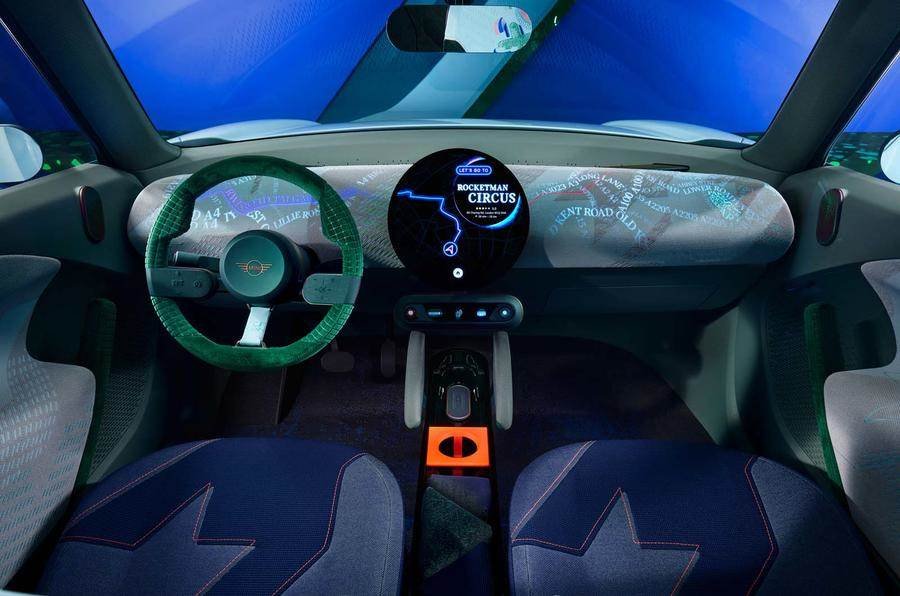 Spike is modelled after an English bulldog, as previously noted. It guides customers through the upcoming Mini model family's new operating system as a dedicated Mini Intelligent Personal Assistant. The Mini Aceman Concept's infotainment system will incorporate the new digital character, per the brand. Official photos show an OLED infotainment panel with a bigger, floating circular interface. The integrated infotainment system found on all current Minis is not the same as this screen. Additionally, photographs seem to show that the dashboard now has specialised visuals, straightforward steering, and fewer buttons. However, the driver's display is not separate.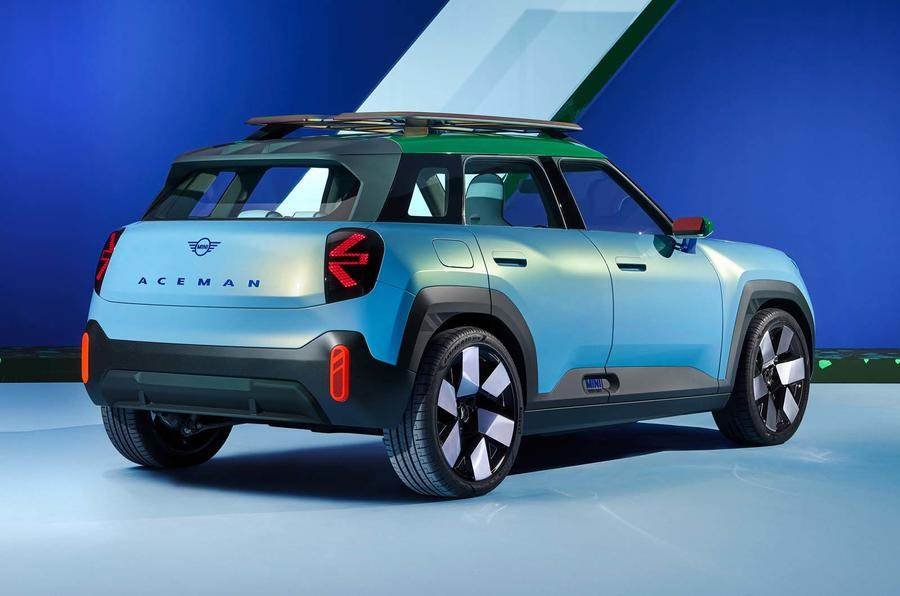 As MINI Design Head Oliver Heilmer put it, "Mini will always be synonymous with emotions and remarkable experiences." We are now carrying Spike into the future as a digital persona," he continued. He is also developing into a likeable companion for the user experience, not just a design experiment.
Several planned production vehicles, including the Mini Countryman in 2023, the Mini Cooper in 2024, and the Aceman Crossover SUV in 2025, would reportedly have the new virtual character. What Spike will be able to achieve in these automobiles is not yet fully known by the automaker. However, we anticipate that further information regarding its capabilities will soon surface.
It will be built on a platform developed specifically for electric vehicles by BMW and its Chinese partner, Great Wall Motors. According to reports, the production model will have a 50kWh battery pack with 225 bhp of power. Furthermore, a 400-kilometre range is anticipated. It will be a modern-looking five-door electric vehicle. After its debut, it will be positioned between the Countryman and the Mini Hatchback variant.
Are you excited about the Mini Aceman Concept? comment down below
Also, see
2023 Harley-Davidson Heritage Classic Launched At A Price Of Rs 26.59 Lakh
Follow us on Instagram – here