Mini Cooper EV Revealed
The second-generation EV has been unveiled by Mini, and unlike the existing Mini Cooper SE, which was produced in the UK and offered for sale in India, this one is being produced in China. The new Mini Cooper EV is built on a brand-new front-wheel-drive architecture that Spotlight Automotive, a joint venture between BMW and Great Wall Motors, created.
In Oxford, UK, a petrol-engined variant of the current vehicle will be produced. It will sit on a completely different chassis and follow the same design cues as the new EV.
Even if the new Mini Cooper EV still measures around 3.8m from bumper to bumper and bears a striking resemblance to the current-generation model, it is clear that the designers made good on their pledge to "bring the iconic hatchback back to its roots." The Mini EV has a considerably more purposeful posture because of its wider track, reduced overhangs, longer wheelbase, and larger wheels. The company's outspoken dedication to minimalism (and hence sustainability) extends to a far more straightforward and pure overall approach.
The clamshell bonnet, contrast trim highlights, chrome headlight surrounds, and bulky black plastic wheel-arch cladding of today's Mini have been replaced with a more functional design.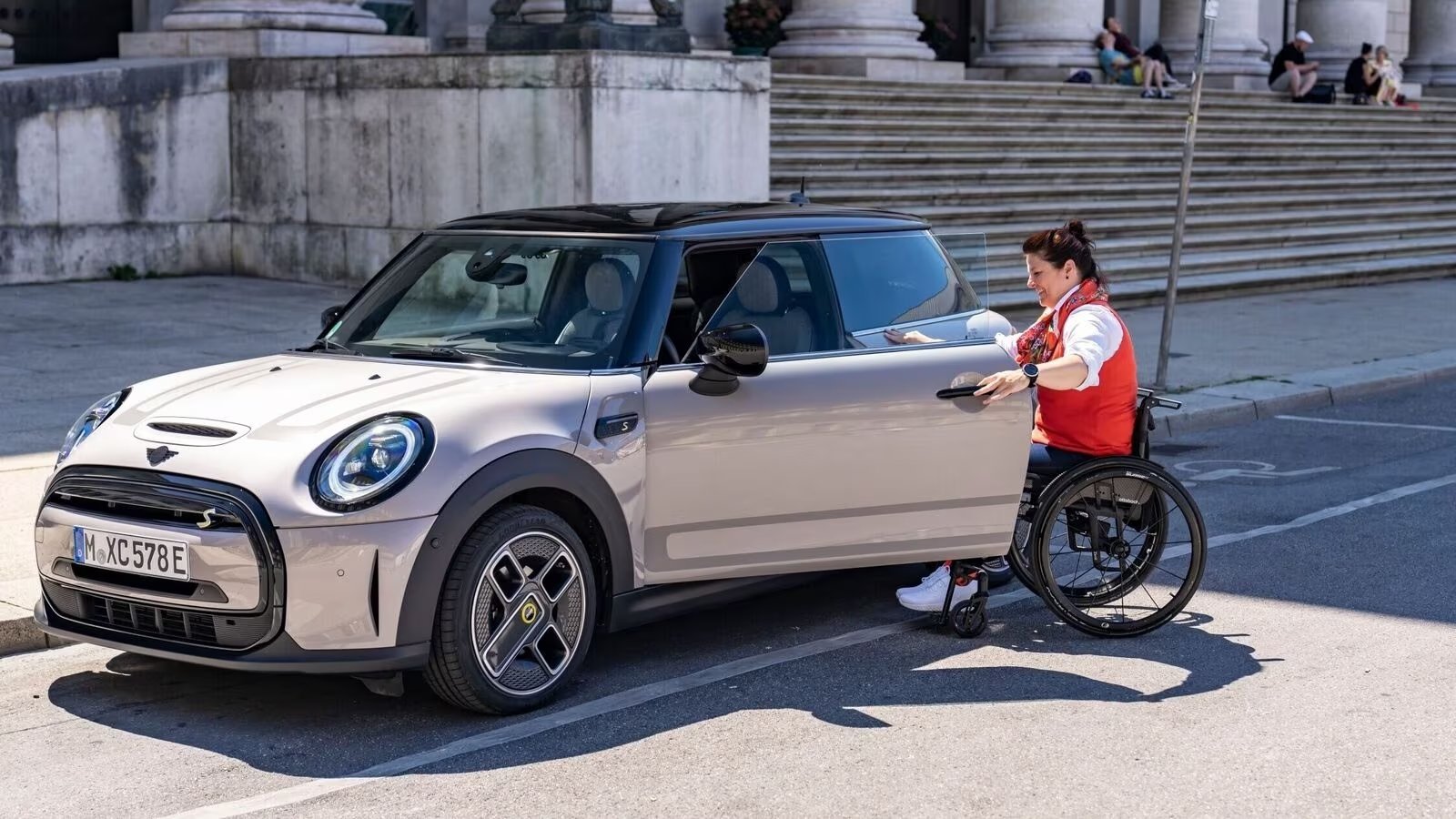 Although the interior of the new Mini EV is still a mystery, it is expected to emphasize approachability and simplicity. For the most crucial functions, conventional switches and buttons will still be used, as well as an ignition key-style starter. There will be no traditional gauge cluster and an infotainment screen in place of Mini's iconic circular center display, which will instead show critical statistics and information in a "funky" manner on the dashboard.
The new EV will have the same 184 horsepower as the existing vehicle and should accelerate to 100 kph in about 7.0 seconds. That would make it competitive with the new Abarth 500e, which is offered overseas, and nearly as quick as the petrol-powered Cooper S hot hatch of today.
To compete for supremacy in the burgeoning electric hot hatch market, a warmed-up variant with 215 horsepower is currently under development. And eventually, a John Cooper Works version with an estimated 250 horsepower will surpass that.
While the sportier Cooper SE will utilize a larger, 54kWh pack to reach closer to 480km, the basic electric Mini will employ a 40kWh battery for a stated range of 384km (up from barely 240km in today's model). Mini has not yet made official statements regarding the electric Mini's charging time or platform battery configuration.
The equally long, higher-riding, electric-only Aceman will ostensibly replace the five-door hatchback next year. There are plans to replace the present convertible, but this won't happen until 2025.
The Mini Cooper SE was swiftly introduced by Mini in India, albeit in a small quantity. Similar to how we anticipate the new Mini Cooper EV to arrive in India after being on sale in significant international countries.
Are you excited about the Mini Cooper EV? Comment down below
Also, see
Mini Aceman Concept Interior Teased Before Its Global Debut
Follow us on Instagram – here