Simple One Electric Scooter Delivery Started
Simple Energy has begun shipping the One e-scooter in India. The first unit was delivered to a Bangalore customer.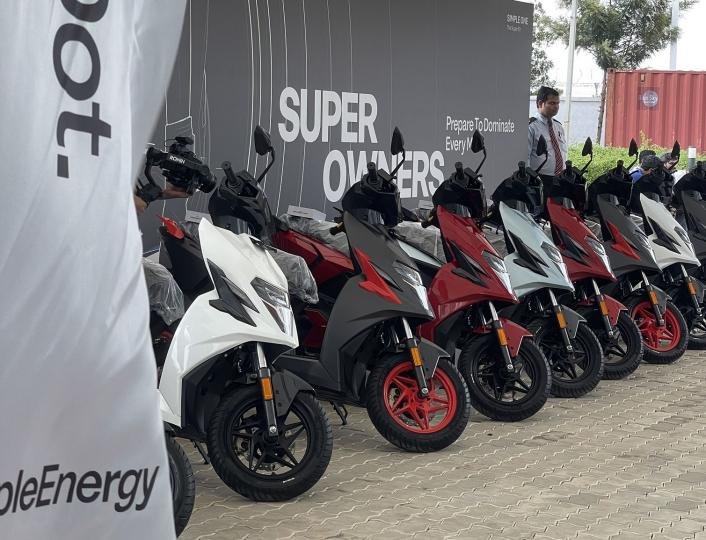 The Simple One was released last month for Rs 1.45 lakh (ex-showroom, Bangalore). The e-scooter can also be ordered with a 750 W charger. This model is Rs 13,000 more expensive than the base variant. The company claims to have received over a million reservations for the One e-scooter.
The Simple One is equipped with both a detachable and fixed battery. The 5 kWh battery is touted to have a maximum range of 212 km. It is powered by a 4.5 kW electric motor, allowing the e-scooter to sprint from 0 to 40 km/h in 2.77 seconds and reach a top speed of 105 km/h.
According to the business, charging the fixed battery takes 3 hours 47 minutes, while charging the removable battery pack takes 2 hours 7 minutes.
There are four ride modes on the e-scooter: Eco, Ride, Dash, and Sonic. It supports OTA updates and includes features like navigation and parking assistance.
Are you excited about the Simple One Electric Scooter? Comment down below
Also, see
Maruti Suzuki Jimny 5-Door Launched At A Price Rs 12.74 Lakh
Follow us on KooApp – Here