VF F200 Electric Scooter Unveiled Globally
Electric bikes are particularly appealing due to their impulsive power delivery. This is possibly the electric motorcycle's saving grace when it comes to vehicles designed for fans who are performance-oriented. However, scooters and commuters with a utility focus continue to dominate the market for electric motorcycles, and enthusiast-driven bikes are still relatively uncommon. One of the most exciting electric commuters has just been unveiled by the Chinese company Yadea. One of the largest manufacturers of electric motorcycles worldwide, Yadea produces a variety of seated and standing models in a variety of designs and features. The business is making an effort to break into the European market with the introduction of the VF F200 Electric Scooter.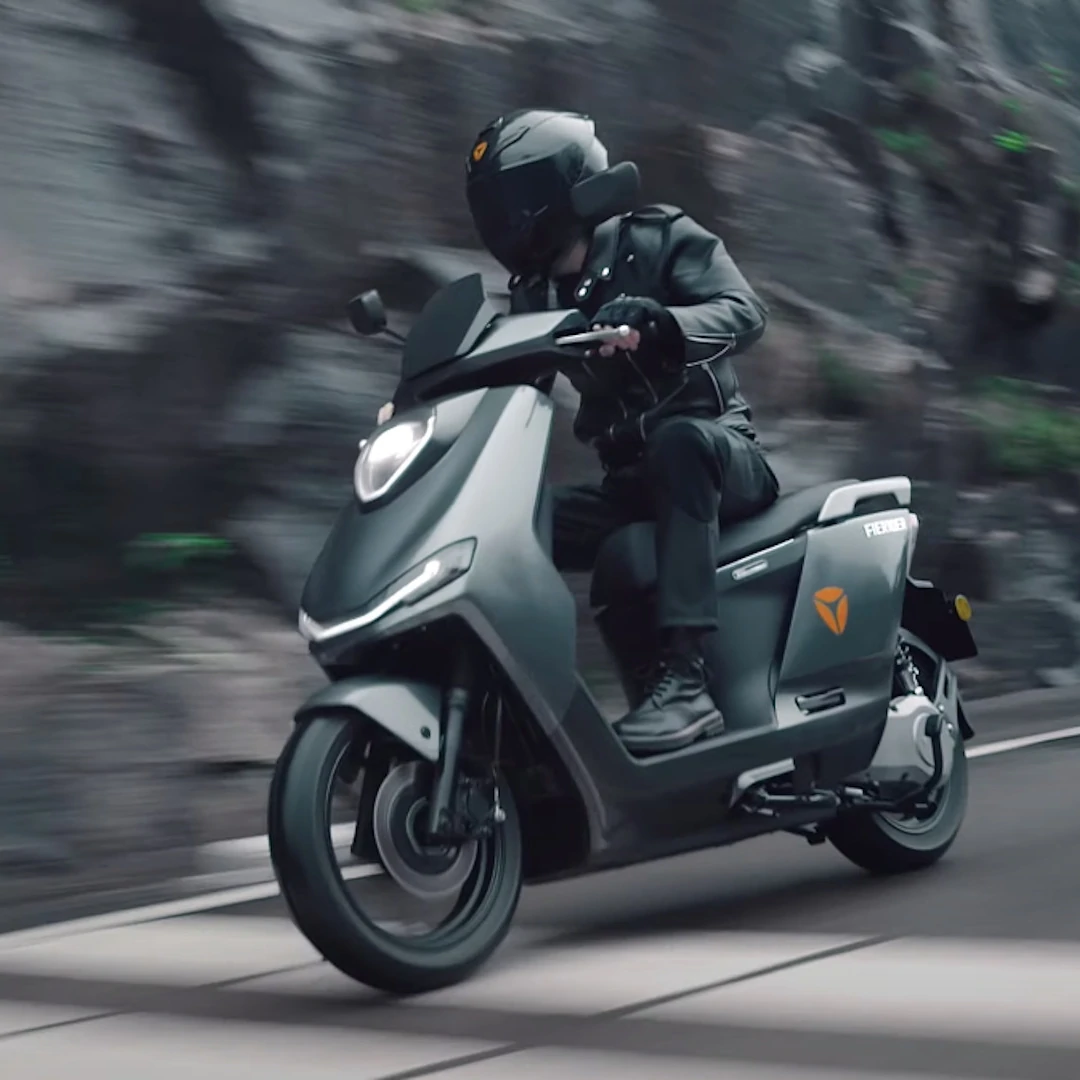 The Yadea F200 electric scooter's collaboration with Porsche's design division is its most distinctive feature. The design lines are also "inspired by the sculptural and elegant forms of sports cars," claims the manufacturer. This scooter has attractive bodywork that is boxy but proportionate. The fascia is highlighted by a sleek, horizontal headlamp positioned in a squatting front apron.
In the L3e category, which comprises electric scooters that perform comparable to their 125cc gas-powered equivalents, Yadea promises that the F200 will be the most powerful electric scooter available. Regulations require that performance be constrained, but electric motors have a cunning little trick up their sleeves. In contrast to gas-powered bikes, which, according to the company, only do it once across the complete rev range and have a maximum output of just 14.7bhp, the F200 creates power continually across the rev range. The end result is a product that has more power than twice as much as what is stated on the specification sheet.
In terms of other features, the Yadea F200 is comparable to the majority of 125cc petrol scooters. Unlike motorbikes powered by petrol, the VF F200 Electric Scooter can generate 14.7bhp (11kW) of power when travelling at its top speed. The F200 may actually produce up to twice as much power as the EV maker claims. The e-scooter's 236Nm of peak torque is readily available across the whole rpm range. The bike's claimed battery range is 128 kilometres, and its top speed is 100 kilometres per hour. Another astounding claim made by Yadea is that the F200 can accelerate from 0 to 48 km/h in just 2.5 seconds.
Are you excited about the VF F200 Electric Scooter? Comment down below
Also, see
2023 Tata Nexon Interior Spied Before Its Launch
Follow us on KooApp –  Here