Next BMW Facility will be opened in Cuttack
The launch of a new BMW facility Next in Cuttack, which will be represented by OSL Prestige, was announced by BMW Group India. The carmaker claims the new facility would be the biggest fully integrated retail and service facility in eastern India for BMW and BMW Motorrad.
The dealership is based on the new BMW Facility Next model and will display the two, the BMW car range and the motorcycles of BMW Motorrad.
The new facility is built over a total area of 73,000 sq ft and consists of three levels – vehicle showroom, part of the workshop, and a mezzanine floor with a café. The showroom shows five BMW cars along with an Experience Zone incorporating Virtual Reality to offer the new BMW model selection updates to customers face-to-face.
In addition to a car configurator, an interactive virtual product presentation displayed on a large screen helps customers evaluate and customize their cars. The BMW Motorrad section displays exclusively eight motorcycles, together with the latest collection of lifestyle and accessories.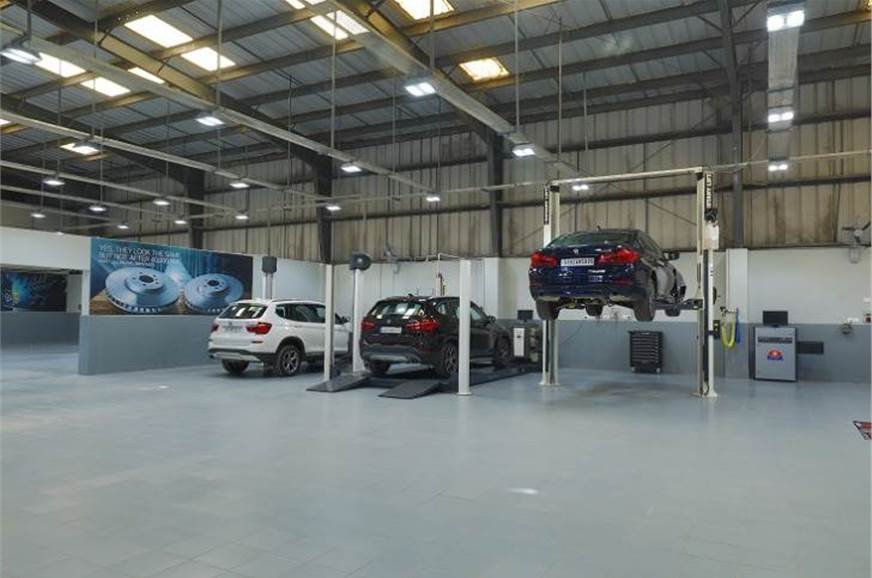 The state-of-the-art facility contains five BMW and BMW Motorrad service bays each. The entire aftersales service staff was rigorously trained and certified at the training center at BMW Group India in Gurgaon. Showroom and laboratory staff follow extensive premises, laboratory methods, and equipment sanitation processes.
Arlindo Teixeira, BMW Group India's acting president, said, "Joy 's commitment by the BMW Group goes beyond its goods and services and reaches its customers and fans in any way they interact. This unique relation has grown with the times to meet changing customer needs.
BMW Facility Next is a modern reflection of our desire to delight our customers from the very first step inside a dealership in every aspect.
BMW and BMW Motorrad's unison presents a gateway to both brands, their superior products, and unparalleled services, all under one roof. OSL Prestige was a valued BMW partner and we further improved our partnership by naming them as BMW Motorrad's dealer partner, also in one of India's most promising markets.
Also on the product front, BMW India was quite active, as it recently launched 8 Series in India in both Coupe and Gran Coupe form along with the X6 SUV-coupe. The carmaker has recently launched a new variant of the X7 Crossover, the range-topping M50d.
Will the BMW Facility be a good opportunity for Cuttack? Comment down below
Also, see
Suzuki ACross SUV revealed and will come with a 9.0-inch touchscreen infotainment
Nissan Magnite revealed ahead of July 16