Nissan Electric Sportscar Concept To Make Its Debut Tomorrow
On February 2, Nissan will debut a brand-new sportscar concept, the company has said. The Nissan Electric Sportscar Concept, which is anticipated to be the actual manifestation of the Max-Out design research that was hinted at in December 2021, would be electric and emphasize zero-emission transportation.
The silhouette of the idea strongly recalls the digital-only Max-Out concept, according to the broadcast's teaser on the company's official YouTube account. This suggests that Nissan has really produced the concept vehicle that it unveiled in 2021. The brand's renewed commitment to driver-focused sports vehicles despite the company's push toward electrification is indicated by the creation of a real-world replica of the Max-Out.
The inside of the concert sportscar is likely to be identical to that of the Max-Out because prior photographs showed a basic setup with only a squared-off steering wheel and a display screen across the dashboard. According to Nissan, the passenger seat may be lowered into the floor to increase space even further.
The forward-thinking design study, according to the Japanese company, will provide a "unique driving experience" with its "superlative stability and comfort," "tight handling," and "minimal body roll." The idea will highlight these qualities thanks to the solid-state battery technology, which, according to a recent report from our sister magazine Autocar UK, will be utilized in the company's electric vehicles starting in 2028.
The solid-state batteries could take three times the 130kW charge rate of the Nissan Ariya's lithium-ion pack, according to David Moss, senior vice president for research and development at Nissan in Europe. Because of this, Nissan may be able to reduce the size and weight of a car's battery pack without sacrificing usability when compared to existing models, which would greatly improve performance and dynamics.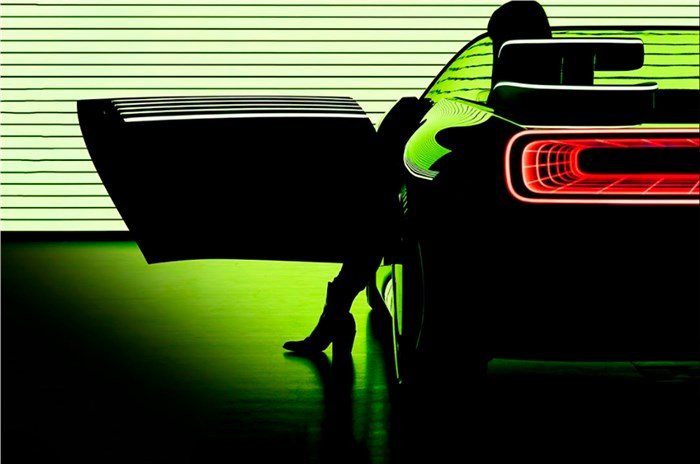 In addition to the €7.8 billion (Rs 69,000 crore) it has already invested, Nissan has pledged €15.6 billion (Rs 1.38 lakh crore) over the next five years to the development of EVs. The Max-Out is one of several '-Out' vehicles that hint at the next generation of Nissan EVs and is its sports counterpart. The Chill-Out crossover, Surf-Out pickup, and Hang-Out MPV make up the remainder of the lineup.
Are you excited about the Nissan Electric Sportscar? Comment down below
Also, see
Follow us on Instagram – here