Mercedes-Benz GLE And GLE Coupe Facelifts Revealed
The makeover for the Mercedes-Benz GLE And GLE Coupe SUVs has been unveiled by Mercedes-Benz. The upgrade includes updated petrol and diesel powertrains, all of which are now somewhat electrified, as well as a number of modest cosmetic tweaks for the GLE series.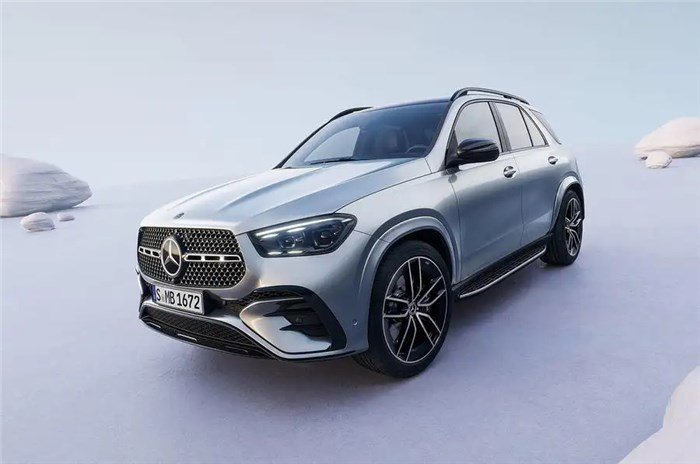 A new driver assistance system and an upgraded version of the Mercedes-Benz User Experience (MBUX) operating system are also included in the makeover.
The Mercedes-Benz GLE's exterior has been updated, including the front bumper, the LED headlights, the alloy wheels, and the taillights.
An upgraded AMG Line styling kit is included as standard equipment for the GLE Coupe. The Coupe also has a front bumper with slight alterations, a front insert with a diamond pattern, distinctive sills, and similarly modified headlights and taillights.
Customers may select the new colour and trim combinations, and the Mercedes-Benz GLE And GLE Coupe receive a multifunction steering wheel with touch-sensitive controls from the S-Class. The new software has also been added to the MBUX infotainment system, providing additional up-to-date features. For cars with the optional off-road package, these improved features include new camera views and information graphics.
A new Parking Package with a 360-degree camera and an improved version of Mercedes' Distronic Plus adaptive cruise control system are among the driver-aid features that have been included.
Mercedes-Benz has also introduced the Smart Home feature, which connects the new SUV with a chosen location using WLAN and sensors and enables users to ask their Mercedes, "Hey Mercedes, is anyone at home?" to see whether anyone is at their house. Additionally, it enables remote control operation of heaters, blinds, and other appliances from an SUV.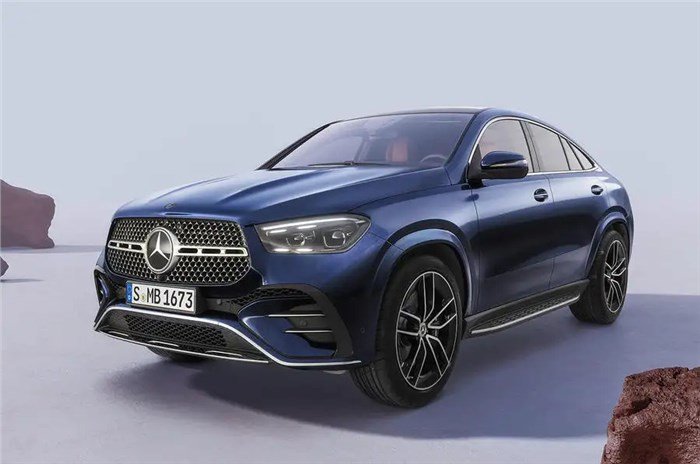 The updated GLE will be offered internationally with a selection of three mild-hybrid petrol and diesel engines, as well as gasoline-electric and diesel-electric plug-in hybrid drivetrains, and an AMG engine in the GLE 63 S's replacement.
The GLE 300d, which produces 269 horsepower and 550 Nm of peak torque, is where the GLE range generally begins. It continues to be supplemented by a 48V integrated starter-generator (ISG), which gives it an extra 20 horsepower and 200 Nm of torque.
A new GLE 450d model is created when the GLE 400d's turbocharged 3.0-litre in-line six-cylinder diesel engine (OM656) uses a 48V electrical system and mild-hybrid technology. The GLE 450d has a maximum torque of 750Nm and 367 horsepower. Similar to the four-cylinder diesel engine, the ISG adds 20 horsepower and 200 Nm to the updated six-cylinder motor. In order to save even more diesel, it also has engine-off capabilities during prolonged periods of trailing throttle.
The same 3.0-litre in-line six-cylinder turbocharged gasoline engine (M256) found in the GLE 450 is still present, however, it now produces 381 horsepower instead of the previous 500 Nm of torque. Additionally, the GLE 450 benefits from 48V mild hybrid technology, with an ISG adding 20 horsepower and 200 Nm to the engine.
Mercedes' most recent 2.0-litre, the four-cylinder turbocharged petrol engine is used in the new GLE 400e PHEV. The 11-year-old M272 unit from the previous GLE 350e is replaced by the M254 unit. It is supplemented by an electric motor installed on the gearbox that produces 252 horsepower and 400 Nm of torque, giving the system a total output of 380 hp and 600 Nm.
The 2.0-litre, four-cylinder, turbocharged diesel engine (OM654) that powers the GLE 350de is still present. It generates 197 horsepower and 440 Nm of torque, adding to the 136 horsepower and 440 Nm of the electric motor to produce a system output of 334 horsepower and 750 Nm.
A 31.2kWh lithium-ion battery is provided for both PHEVs. According to this, the GLE 400e and GLE 350de will have an electric-only range of 92–105 km and 89–105 km, respectively.
The GLE 400e Coupé and GLE 350de Coupé are able to provide even more outstanding electric-only ranges of between 94km and 109km on the WLTP test cycle thanks to their more aerodynamic features. Additionally, from 7.4kW to 11kW, the PHEVs' maximum charging rate has been raised. Mercedes continues to provide 60kW DC charging as an option.
The GLE 53 and GLE 63 S are the two AMG versions in the redesigned GLE lineup. The former has a more potent 3.0-litre in-line six-cylinder turbocharged petrol engine (M256) than the GLE 450, with the same 435 horsepower but an extra 41 horsepower of torque at 560 Nm. This is said to contribute to a governed peak speed of 250kph and a 0.3sec reduction in the time from 0 to 100 kilometres per hour to 5.0 seconds.
The 63 S has the same twin-turbocharged 4.0-litre V8 petrol engine from AMG as the model it replaces, which produces 612hp and 850Nm and has a controlled peak speed of 280kph. Its 0-62mph time is 3.9 seconds.
Both AMG versions have 48V mild hybrid capabilities, and the GLE 53 and GLE 63 each have an electric motor placed on their gearboxes that adds 20 horsepower and 200 Nm of torque.
This year, Mercedes-Benz will introduce 10 new models, including the latest GLC, in India. More all-electric cars from Mercedes' EQ lineup as well as the redesigned A-Class sedan are also anticipated. The revised GLE and GLE Coupe are probably also going to be among the new Mercedes-Benz cars that will arrive in 2023.
The Mercedes-Benz GLE SUV and GLE Coupe will compete against vehicles like the BMW X5 and Audi Q7 when they are first introduced.
Are you excited about the Mercedes-Benz GLE And GLE Coupe? Comment down below
Also, see
Nissan Electric Sportscar Concept To Make Its Debut Tomorrow
Follow us on Koo – Here