Now Buy Mahindra cars on OWN-ONLINE
Now Mahindra also came with its own digital sales platform "Own-Online" to give its new buyers an end-to-end solution with opt-in doorstep service.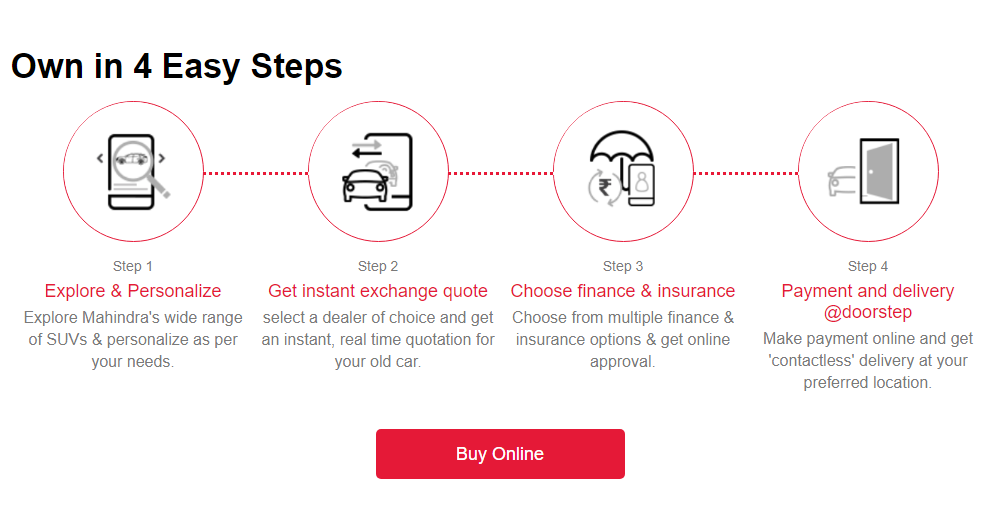 In this Own-online platform, people can finance, exchange, insure, buy accessories, and then own an all-new Mahindra Vehicle, all the processes online. This digital platform gives access to its buyers to select and buy from its 270+ dealers and 900+ touchpoints pan-India network. They just need to visit the website HERE. 
Veejay Nakra, CEO – Automotive Division, Mahindra & Mahindra Ltd. said, "I don't see this as a nice to have, but it's a must-have today. In smaller cities and for now, in green zones perhaps people will still go to showrooms but, in the red zones and metros, I'm sure a lot of people will prefer buying a car completely online."
In this platform, buyers will get the complete breakdown of the on-road price including registration, road taxes, and insurance also the discounts and offers. In case anyone needs assistance, Mahindra's expert will be available there via video chat and text messages. Mahindra also launched its doorstep service option where technicians will come to the doorstep of customers and carry out basic services.
This digital platform of Mahindra comes after the digital platform of manufacturers like Hyundai, Tata, Honda, and Volkswagen launched. The manufacturers are launching these to compensate for some of the losses due to the COVID-19 pandemic.
Is there any Mahindra car in your wishlist? Comment Down