Now Porsche offers modern infotainment upgrades in classic 911s
Porsche has come up with a series of retrofit infotainment systems that helps to monitor Smartphone mirroring and touch screen, to some of its oldest models.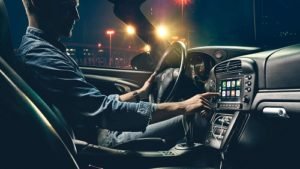 The Porsche Classic Communications Management system (PCCM) is designed to mesmerizingly replace the original radio in any classic 911 from the 1960s onwards, with modern features such a Bluetooth, USB connectivity, digital radio, auxiliary input, and Apple CarPlay.
Each unit includes Porsche's navigation and mapping, while physical dials and buttons blend in with the rest of the original dashboard. Each unit is fitted with its navigation and mapping.
Two models are available: a single-DIN unit and a double-DIN version. While the single – DIN unit is compatible with classic 911 models from the 1960s through to the final air-cooled 993-generation cars, on the other end the double DIN version is for 996-generation 911s and 986-generation Boxster models.
Also, See
Kia Carnival to get a 4-seater option
How Hyundai responded to fight COVID-19 In India