Piaggio has patented a unique leaning trike design with two wheels at the rear.
Piaggio was one of the first manufacturers to release a three-wheeled scooter / motorcycle back in 2006 with their MP3 range. The MP3 has two wheels at the front and a single at the back. But as this new patent reveals, they may be reversing that to a one wheel at the front and two wheels at the rear setup.
Piaggio was able to achieve this by the use of a complex rear axle, a differential that remains parallel to the ground which runs along the rear axle and a bar that links the rear suspension to the rear wheels to keep them synchronized. This intricate system enables the trike to lean with the engine and wheels.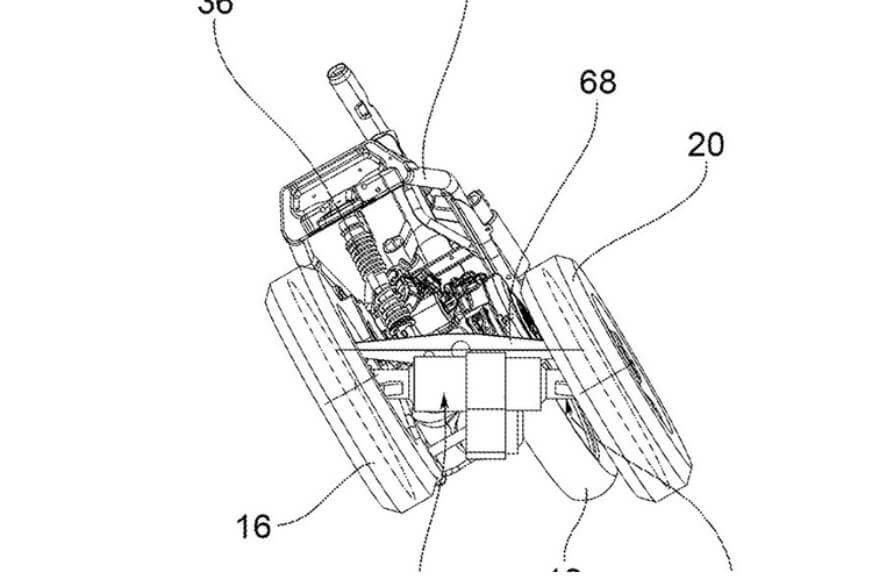 There are no reports on whether Piaggio will implement this design anytime soon, but it will be interesting to see a higher capacity motorcycle with this setup.
What Do You Think? – Comment Below! 
Also See
ADV Tourer Honda CB4X Coming Soon. Patent Image Leaked
TVS RONIN Registered. To Be Launched By 2021?