Skoda Patent For First Self-Illuminated Seat-Belt Buckle
A new LED seatbelt buckle has been patented by Skoda, which not only eliminates the inconvenience of having to put on seat belts at night but also as an indicator to wear the seatbelt. Under the transparent eject button, the tech features a pair of multicolored LED lights that glow in three colors, white, red and green, subject to the seat being occupied and the occupant wearing the seatbelt.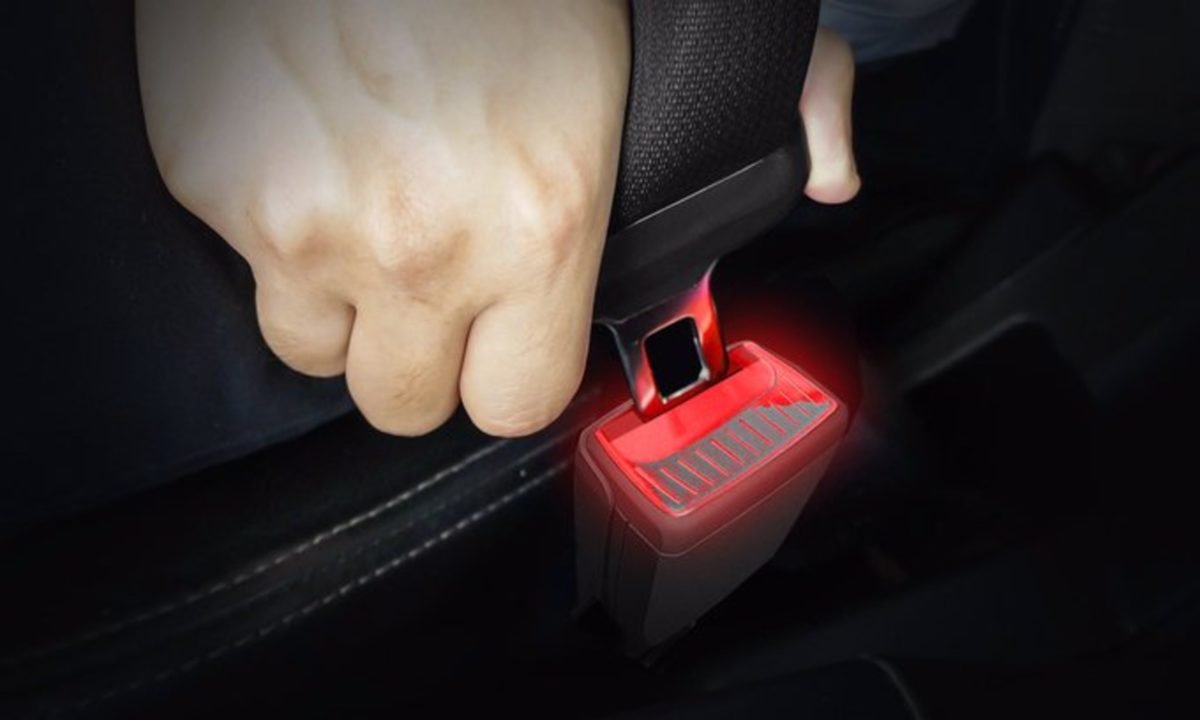 The lights glow white while no one is in the seat, thereby rendering the buckle visible in the dark. The second model, however, activates until a passenger sits down, causing the buckle to glow red to alert the passenger to put the seatbelt on. Once the belt is safe, it then turns orange.
On the transparent eject button, the buckles feature a crystalline pattern, which Skoda said helps scatter light, enhancing the glow of the button. The buckle can even be programmed to flash by users, making it even more visible at night.
Skoda said the red glow would be especially beneficial for parents who can "see immediately" if their children have not properly put on their belts, but for all passengers, it will improve safety.
The buckle is still under development, and Skoda said "at the moment there are no definite plans" to tell whether and when the system will be rolled out on its production cars. There are also belt buckles surrounded by a white LED strip in some Audi models, but this is less advanced and not intended as a security feature.
The Skoda Patent For First Self-Illuminated Seat-Belt Buckle is the latest of many developments that Skoda has recently pioneered. The manufacturer filed 94 applications for patents last year, more than any other company in the Czech Republic.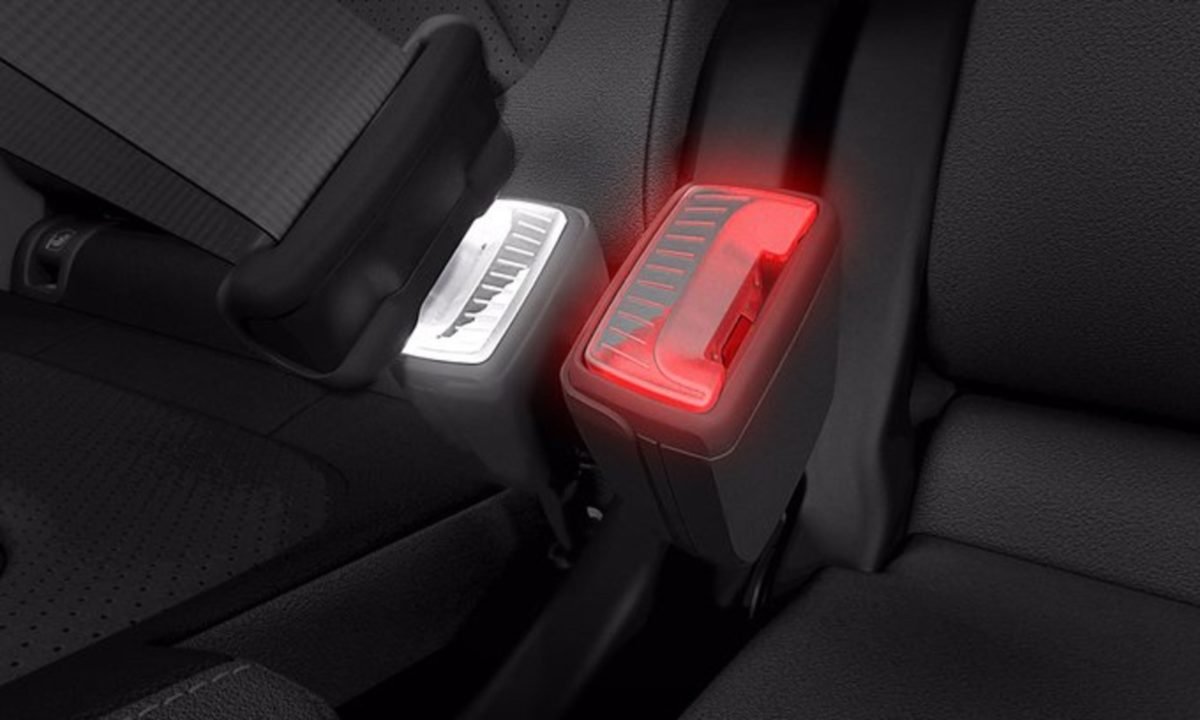 The company has also collaborated in Israel with a variety of start-up companies. In 2016, a standalone company called Skoda Digliab was set up to find start-ups to build technologies that could support Skoda. For their work in artificial intelligence and cybersecurity, Israeli start-ups are especially highly regarded.
Skoda is planning for a busy 2021, where all-new mass-market models will be launched by the carmaker to replace the aging Rapid and an all-new Creta competitor. Built on the MQB A0 IN platform-specific to India, the two models are part of the India 2.0 strategy of the VW Company, which will also see Volkswagen add sister models to the two models. Skoda and Volkswagen have offered a preview of their future mid-sized SUVs, with the Skoda Vision IN design and the VW Taigun earlier this year.
The upcoming Octavia and petrol Kodiaq that was originally supposed to arrive this year is also on the cards for 2021. In more recent news, with the introduction of its Certified Preowned program, Skoda expanded into the used car space early last month with an eye on rising in the Indian market.
Tell us what you think about Skoda Patent For First Self-Illuminated Seat-Belt Buckle? Comment down below
Also, see
2021 Kawasaki Ninja ZX-10R And ZX-10RR Leaked Ahead of Global Debut