Suzuki Ertiga Updated With 360-degree camera And Some more features In Philippines
In the Philippines, Suzuki debuted the revised Ertiga MPV. Although the Ertiga marketed in the Philippines is a made-in-India product, it differs somewhat from the one that went on sale in India in April and has a few more features.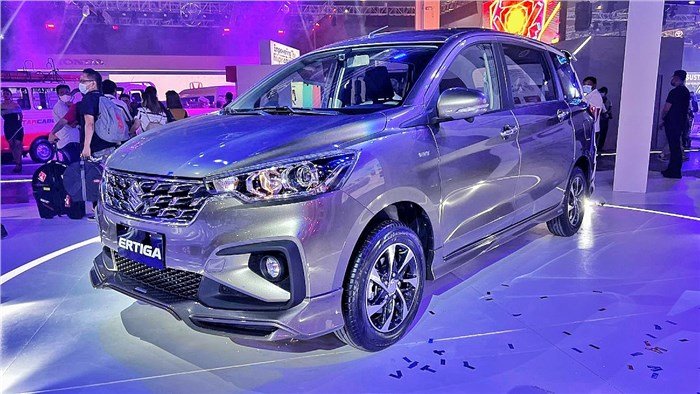 With the exception of the left-hand drive configuration, the alloy wheel design, and the optional body package, the redesigned Ertiga shown recently at the 2022 Philippine International Motor Show (PIMS) is similar to the Indian variant. A closer inspection indicates that the automobile displayed in the Philippines receives just minimal extras.
The bigger 9-inch touchscreen and 360-degree camera come first. Although the touchscreen's features are comparable, the Ertiga in India does not presently have this functionality. The existence of a motorized tailgate, which is absent not only in the Indian model but from the majority of MPVs in our country right now, is another distinctive feature.
Although other Maruti Suzuki models in India already have a 360-degree camera and a big touchscreen, adding these technologies to the wildly popular MPV—along with a motorized tailgate—could increase its worth even more.
The XL6, which has this technology and is offered as a high-end option to the MPV through Maruti's Nexa stores, maybe one of the primary reasons why the 360-degree camera is not available on the Ertiga in India. However, the XL6 does not have a motorized tailgate or a bigger touchscreen.
Although the made-in-India Suzuki Ertiga for countries like the Philippines has more features, it lags behind the model marketed here in terms of available powertrains since Suzuki continues to provide the Ertiga for export markets with the slightly outdated K15B 1.5-litre engine. In India, the pre-facelift Ertiga used this engine in conjunction with an earlier four-speed automatic gearbox and mild hybrid technology.
The Ertiga's mild-hybrid 1.5-liter K15C engine, which Maruti refers to as "Smart Hybrid," is fitted with Dualjet technology and is available in India with either a six-speed automatic transmission or a five-speed manual transmission.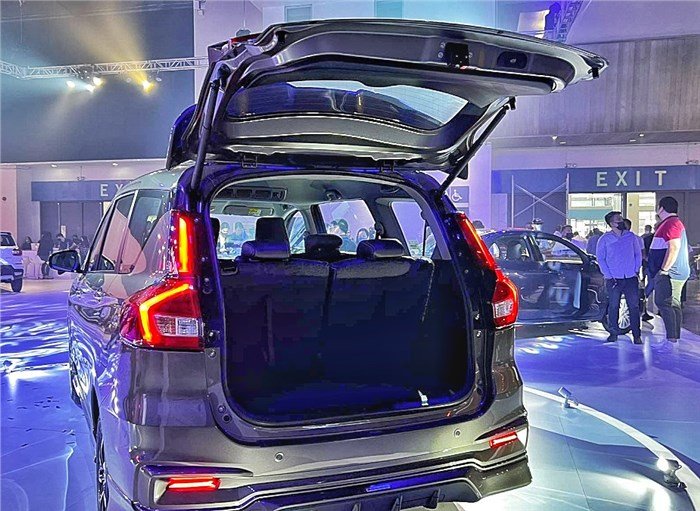 In India, the Kia Carens and the Maruti Ertiga are fierce competitors for this model, which is in great demand and has long waiting lists in most towns.
Are you excited about the Suzuki Ertiga updated features? Comment down below
Also, see
Ferrari Roma Spider To Make Its Debut Next Year