Volkswagen ID.4 SUV All-Electric Production Begins
Volkswagen has announced that the first all-electric SUV, which is based on the ID Crozz design, has started series production at its German plant in Zwickau. Ralf Brandstatter, the Volkswagen brand manager was present to see the cars emerge from the assembly line. Although the Volkswagen ID.4 is scheduled to go on sale in international markets late next month, its launch in India is expected by 2021.
The Volkswagen ID.4 SUV is the production version of the ID Crozz concept, seen at Auto Expo 2020. This e-SUV is the second model based on the MEB electrical platform of the VW Group, following the ID 3 hatchback, which will also be assembled at VW factories in the USA and China.
Slightly larger than a Hyundai Tucson or Volkswagen's Tiguan, the VW ID.4 is 4,592 mm long, 1,852 mm wide and 1,629 mm high, with a wheelbase of 2,765 mm – these specifications, along with undisguised photos of the all-electric SUV, were released to the Ministry of Industry and Information Technology of China (MIIT) through leaked VW filings.
Brandstätter had previously confirmed that the ID.4 would initially be sold with a single electric motor and rear-wheel drive, with a more powerful twin-engine, four-wheel-drive model being introduced within the first 12 months of sales.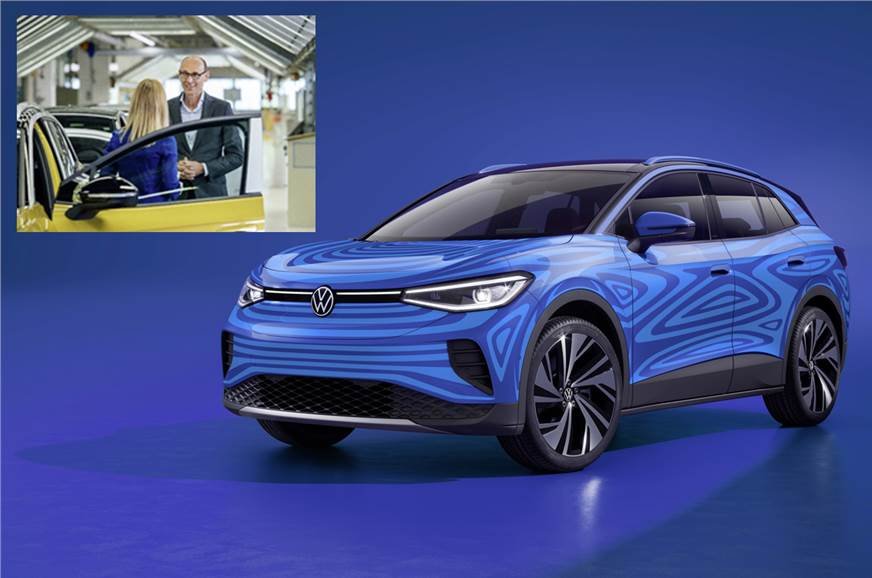 The Volkswagen I.D. Crozz design presented at Auto Expo in February had an 83kWh battery with lithium-ion. A 102hp/140Nm front-end electric motor and a 204hp/310Nm rear electric motor produce a combined 306hp and 450Nm torque. On a single charge, VW claimed a range of 500 km and a top speed limited to 180kph. Wait for the powertrain to power the all-electric SUV's more costly models. The rear-wheel-drive ID.4, meanwhile, is supposed to have only the 204hp/310Nm electric motor.
Fast-charging will allow a 125-150kW device to charge the battery pack to 80 percent within 30min.
Just days before Auto Expo, Juergen Stackmann, member of Volkswagen's board of directors for distribution, marketing, and after-sales, reported that the German brand is seriously considering introducing electric cars to our market.We had heard that it was the concept-based ID Crozz SUV which would make it here. We just got a first glimpse of the production-spec model in March 2020 and found out it will be named the Volkswagen ID.4 SUV.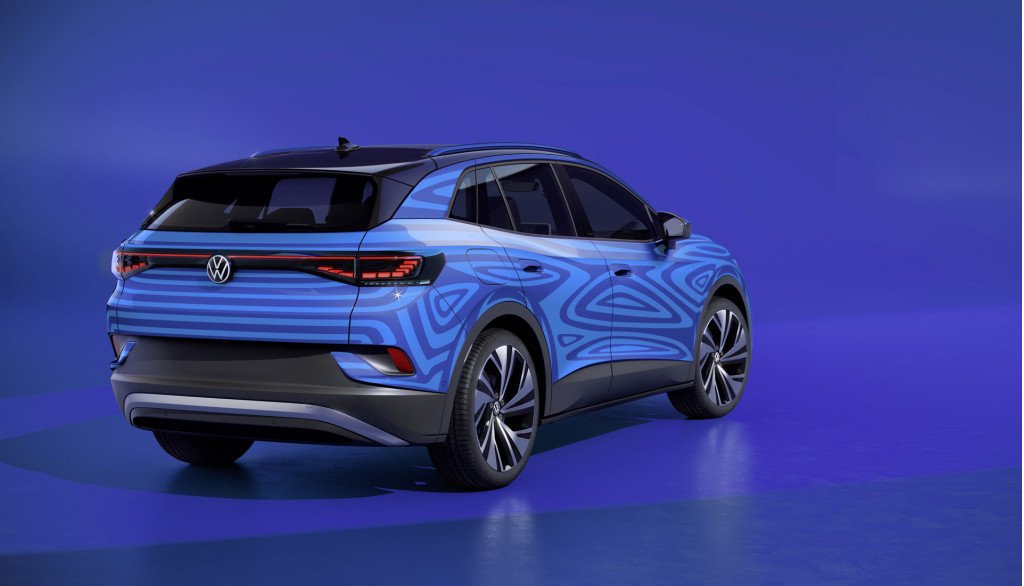 The Volkswagen ID.4 SUV would be a niche product given that India's electric cars are comparatively costly, and the charging network has yet to be fully developed.
The Tata Tigor EV (Rs 12.59-12.91 lakh), Nexon EV (Rs 13.99-15.99 lakh), Hyundai's Kona Electric (Rs 23.72 lakh), and MG ZS EV (Rs 20.88-23.58 lakh) are currently the four all-electric models on sale in India. Volkswagen's ID.4 will be more expensive than the aforementioned models when it launches next year at some point.
Are you excited about the Volkswagen ID.4 SUV? Comment down below
Also, see
Toyota Urban Cruiser Bookings Open From August 22
Harley-Davidson Bronx Launch Date Delayed