Volkswagen Tiguan X SUV-coupe leaked before its debut
The Volkswagen Tiguan X has leaked ahead of its release later this year in China. The SUV-coupe stems from the Chinese-market introduction of Tayron X – a stock Tayron SUV-coupe variant. The Tiguan X would initially be limited to China, but it could eventually be marketed internationally.
Pictures of VW's Tiguan SUV-coupe coupé edition have emerged online, showing a streamlined roof and updated rear body style relative to the regular model.
Nothing has improved at the front and most of the side designs of the car remain identical to the original Tiguan's as well. Volkswagen 's innovative creativity was aimed at the rear of the vehicle, where new Lamborghini-Esque taillights were introduced as well as an enlarged bumper with fake exhaust pipes.
The chief change to the Tiguan X, though, is a sloping, coupé-like roofline, close to the recently found, forthcoming Audi Q5 Sportback.
While no information on the powertrain has been publicly released, a suspected paper leak indicates that the Tiguan X would be introduced with a 2.0-liter turbocharged four-cylinder engine available in 189hp and 223hp models.
Like the Tayron X, Tiguan X will be manufactured by the joint venture FAW-Volkswagen which was a core part of VW 's plan to penetrate Eastern markets. VW 's numerous alliances, including with SAIC, delivered 3.2 million cars in China in 2017, reflecting more than 1 percent market share.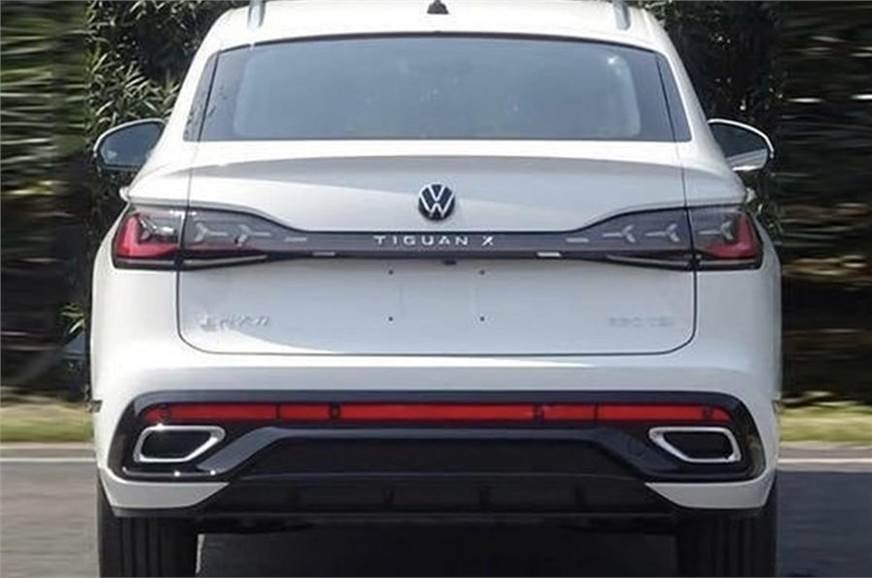 For now, the Volkswagen Tiguan X seems like a product primarily designed for China, with no information as to how it will be marketed in other markets. For India, Volkswagen earlier this year replaced the original Tiguan with the larger three-row, petrol-powered Tiguan Allspace. However, the original edition is anticipated to be re-introduced in the industry albeit now in its freshly unveiled, facelifted form. However, unlike the older diesel-only variant, the Tiguan facelift should be a petrol-only SUV and will be manufactured locally.
Are you excited about the Volkswagen Tiguan X SUV? Comment down below
Also, see
Tata Altroz XT variant gets a fresh update with automatic climate control
Yamaha MT-15 limited-edition launched in Thailand
Maruti Suzuki Ignis Zeta gets a 7-inch touchscreen infotainment system with new price