2021 Audi S5 Sportback Facelift Launched At INR 79.06 Lakh
2021 Audi S5 Sportback has been launched in India at INR 79.06 lakh prices (ex-showroom, India). The redesigned S5 Sportback provides exterior styling upgrades, interior enhancements, and more technology.
The 2021 Audi S5 Sportback is updated to the front fascia with a new front bumper, a revised single-frame grille as well as new LED matrix lamps with LED DRLs in comparison to the model introduced in India in 2017. At the rear, new are the taillights while the rear bumper is also offered with some cosmetic changes. New 19-inch alloy wheels are also available. A total of 8 color variations are available, including Turbo Blue, Daytona Gray, and Turbo Red.
Inside, the general configuration and design of the dashboard remain unchanged. The current 10.1-inch touch screen replaces the old rotary-coded MMI screen and totally eliminates the rotary controller from the central consultation desk. The Audi 12.3″ digital instrument cluster is revamped. The car is now equipped with an updated version.
Additional equipment features leather padding Alcantara, panoramic sunroof, driven sports front seats, ambient lighting, and 3-zone temperature control. Even the S5 Sportback is fitted with a 19-speaker audio system, an optional heads-up display, Bang & Olufsen audio system, and parking assistance.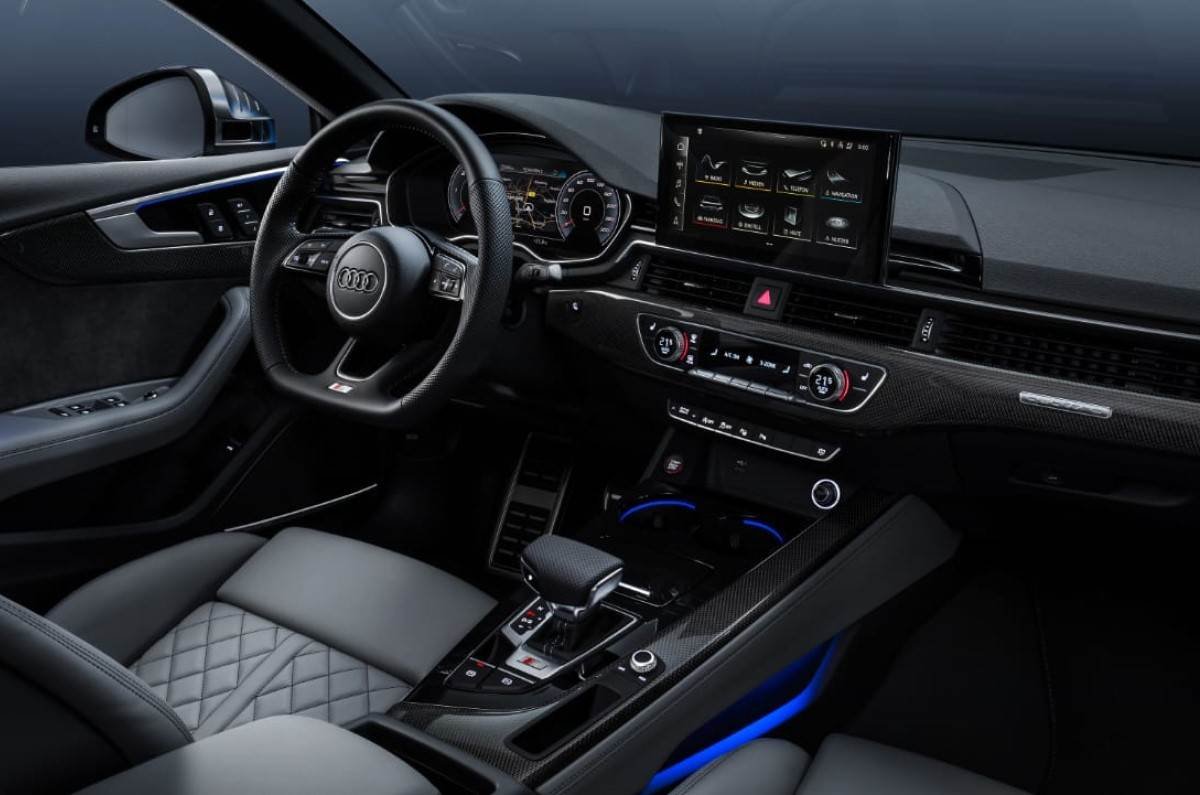 While the S5 is available on certain foreign markets using a 3.0-liter V6 diesel, the India-spec car remains a four-door petrol coupe–under the hood a 3.0-liter turbo petrol V6 engine that produces a 354hp and a 500Nm torque transfers power over an 8-speed automatic transmission unit to all four wheels. The motor is combined with an electronic 8-speed gearbox and the all-wheel-drive Quattro setup by Audi. Audi takes 4.8 seconds to accelerate 0-100kph.
As an alternative to the revised S5 Sportback, Audi will sell a new sports suspension with damper control.
The 2021 Audi S5 Sportback is up against the BMW M340i and the Mercedes-AMG C43 that was introduced recently. Although, while the Audi is a four-door coupe, the M340i is a classic sedan, and the C43 is a double-door coupe.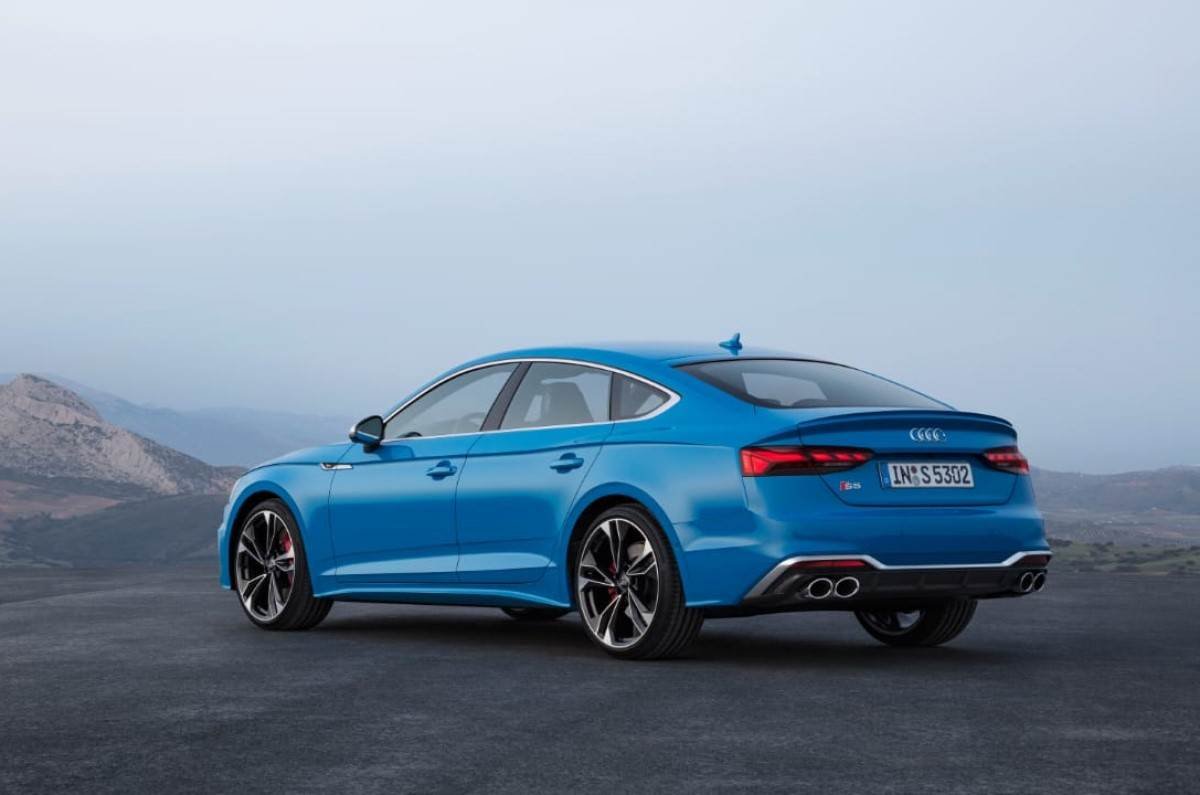 In order to fulfill its product lineup, Audi also has a range of new and revised products ready for the India Launch. Apart from the S5 Sportback, the Audi A4, the A6, the A8L, the Q2 and Q8 SUV, and the RS7 and RSQ8 variants compose the new line-up.
The upcoming launches include the new Q3, the facelifted Q5 and Q7 SUV, and the new A3, the all-electric Sportsback e-Tron, and e-Tron Sportback.
Tell us what you think about the 2021 Audi S5 Sportback. Comment down below
Also, see