2021 Bentley Bentayga Facelift launched In India At Rs 4.10 Crore
The 2021 Bentley Bentayga facelift is unveiled with a starting price of Rs 4.10 crore (ex-showroom, Delhi). Internationally, the facelift of Bentayga was announced in mid-2020, bringing more characteristics and refreshing styling.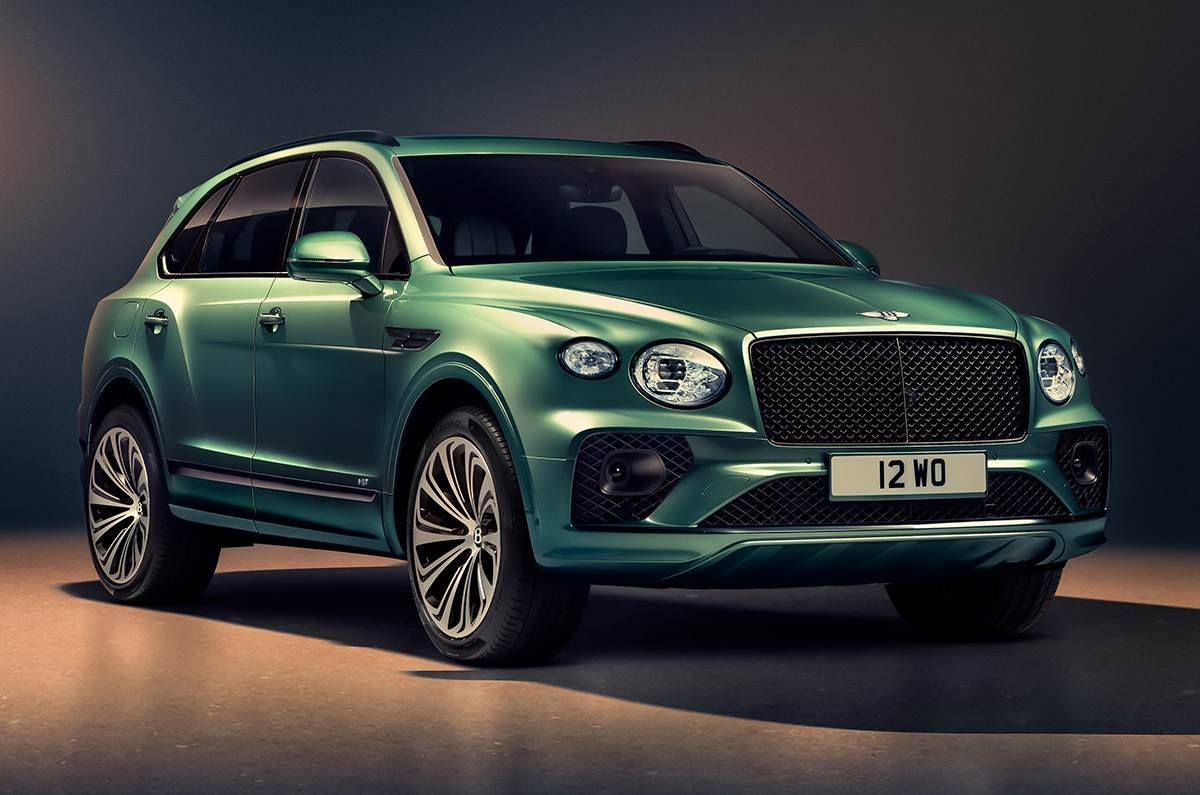 Bentley slightly updated the Bentayga styling for this redesign with a revised front and back end. The new "matrix" grille that is wider and 30mm higher is the most significant change. The new LED matrix headlights with a crystalline nature are flanked by this. Even the cap in clamshell form has been redesigned.
The updates in the facelift are easier to see in the back because there are modern 3D elliptical tail lights, identical to those in GT Continental, with animated LEDs. The back number plate is mounted on the bumper so that 'Bentley' can be signposted around the entrance. There is also a bigger back bumper, new side windings, and a new alloy wheel layout.
The 2021 Bentley Bentayga cabin is significantly changed. Upfront, the latest wireless Apple CarPlay, and Android Auto Touch Screen Infotainment Device is available. In addition, a digital instrument cluster, USB C connectors, an ergonomically built seat, air ionizers, a smartphone with wireless charging, an integrated SIM, and a basic 12-speakers audio system with an extra luxury system called "Naim for Bentley" with a capacity of 1,780W and 20 speakers are included.
The new frames at the rear now make a 100mm expansion in the knee space in combination with extra reclining. The rear seats are ventilated as well and passengers get a 5.0-inch removable touchscreen tablet to regulate functionality and convenience.
With a single 4.0-liter, twin-turbo V8 petrol engine, Bentley offers the Bentayga with 550hp and 770Nm torque churns. Cylinder disabling technology continues to allow it to turn off four of its cylinders in the context of light throttle loads to increase the efficiency of petrol. Gearbox tasks are performed by a ZF automatic 8-speed unit and there is a standard-fit all-wheel drive feature.
The luxury SUV competitions with the likes of Land Rover Range Rovers, Aston Martin DBX, and Lamborghini Urus, because they are competing with rivals due to Bentayga's price tag. the Rolls-Royce Cullinan is yet another model in his view because of its emphasis on luxury.
Tell us what you think about the 2021 Bentley Bentayga. Comment down below
Also, see
Citroen C5 Aircross Will Be Launched In India On April 7, 2021
4th-Gen Skoda Octavia To make Its Way In India Within 2 Months