2021 Land Rover Defender 90 Launched At INR 76.57 Lakh
The 2021 Land Rover Defender 90 is now purchasable in India. The base 2.0-liter petrol Defender X starts at Rs 76.57 lakh (ex-showroom, India) and goes up to Rs 1.12 crore for the 3.0-liter diesel Defender X.
Last year, at the time of opening booking, Land Rover revealed prices for the Defender 90 alongside the Defender 110, before updating them at the time of its launch in October. However, the company stated at the time that deliveries for Defender 90 would not begin until 2021.
The Defender 90 is a short-wheelbase, three-door version of the resurrected Defender with a length of 4,583mm and a wheelbase of 2,587mm, down 435mm in length and wheelbase from the 110. Unlike the 110, which has three rows of seats, the 90 comes standard with a 5-seater, with a front jump seat available as an option.
Standard, X-Dynamic, and Defender X are the three variants of Defender 90. The main difference between the basic Defender and the X-Dynamic is cosmetic, but Defender X not only has cosmetic differences but also has additional off-road specialized technology.
The basic Defender comes in four variants: Base, S, SE, and HSE, while the X-Dynamic comes in three variants: S, SE, and HSE. The lists of equipment are nearly identical.
There are three engine options for the Defender 90, all of which come with a four-wheel drive. The base model is a 2.0-liter turbo-petrol with 300 horsepower and 400 Nm of torque. The second is a bigger 3.0-liter six-cylinder turbo-petrol with 400hp and 550Nm of torque.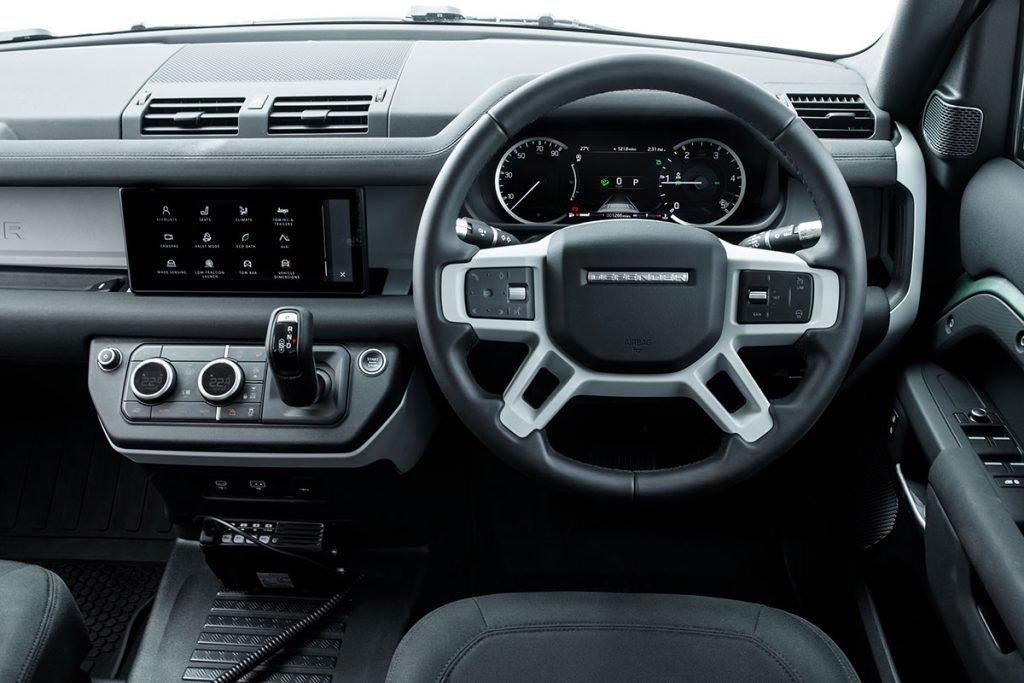 The third engine option is a 3.0-liter six-cylinder diesel engine with 300hp and 650Nm of torque. A basic 8-speed automatic transmission is included.
The 2021 Land Rover Defender 90 has no direct competitors in the market, however, it will most likely compete as a niche 4×4 with the Jeep Wrangler.
Tell us what you think about the 2021 Land Rover Defender 90. Comment down below
Also, see
2021 Mahindra Bolero Neo To Launch On July 15