2021 Mahindra Bolero Neo Is The Renamed TUV300
One of the most successful products for Mahindra is the Bolero. Bolero was a utility vehicle that stands on the best-selling list and was Mahindra's top-rated product. Mahindra is now able to reposition the former sub-four meter TUV300, the 2021 Mahindra Bolero Neo, in a move intended to cashing into the Bolero's high brand share.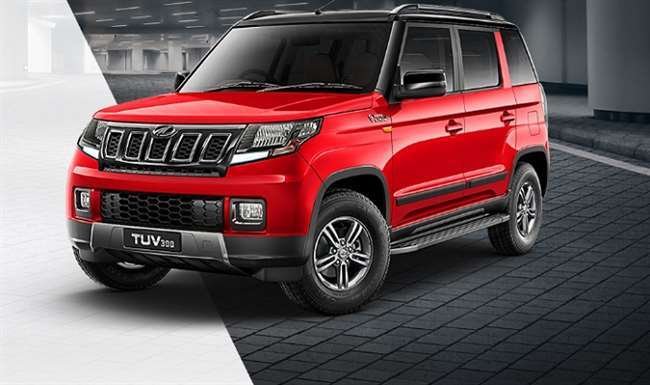 The redesigned headlamps and a modified grille are fitted to the 2021 Mahindra Bolero Neo. Mahindra models have been attempting to retain some Bolero hints, such that the neo has a clam-shell bonnet like that of a Bolero, the grille is fierce and simple, and Spy shots are also revealing that it has blazing wheel arches and a thick band of Bolero that goes alongside the fender. Mahindra may also incorporate an LED strip, introducing bling and a new wrap-around front bumper.
There minor changes to the rear and side. Inside, cosmetic changes will be given and the center console will be refreshed. The Bolero Neo will get the same 1.5 liter 3-cylinder diesel engine.
The new SUV has taken a long time and we expect Mahindra to launch the Bolero Neo in the next few months. The expected price for the Neo begins at Rs 9.5 lakh.
Back in September 2015, Mahindra launched the TUV300 in the ever-growing compact SUV space as its "Tough" contenders. However, although Bolero Neo uses the ladder frame chassis, it cannot connect back to the previous Jeep-based products of Mahindra as the Bolero does.
The TUV300 portable SUV has had poor sales success since its introduction with a monthly average sales of 1,579 units. Back in2019, Mahindra revamped the SUV with cosmetic tweaks and the Company later released an extra 4-meter-plus variant of the TUV300. Both TUV300 versions have not been upgraded to BS6 emissions standards and since April 1, 2020, they have been out of the shelves.
The company will also have two big product releases this year in the form of a whole new XUV500, as well as a Mahindra Scorpio, which will reach the showrooms in the coming months, apart from the Bolero Neo and several other model changes.
Are you excited about the 2021 Mahindra Bolero Neo? Comment down eblwo
Also, see
BMW M340i To Launch On March 10 – Expected Price INR 50 Lakh