2022 Volvo XC40 and C40 Recharge Gets New Range
2022 Volvo XC40 and C40 Recharge EVs internationally, offering them greater efficiency and power. A modification in the drivetrain choice for single motor models also results from the update; power is now exclusively transferred to the rear wheels, which, according to Volvo, improves efficiency. However, the higher-spec Recharge Twin models keep the dual-motor setup but gain a larger 82kWh battery as opposed to the earlier 78kWh.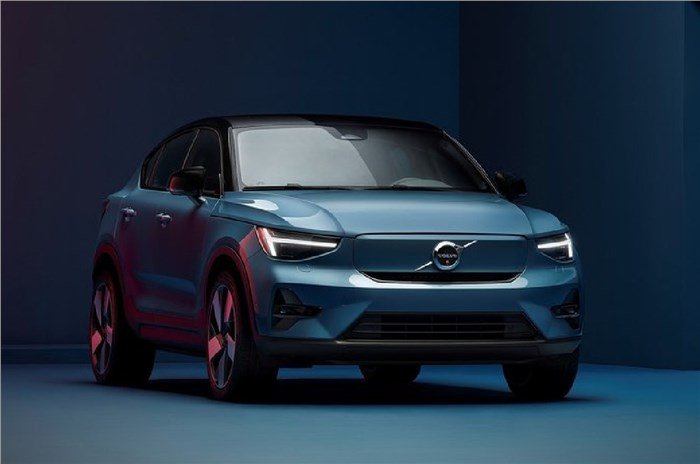 In the version with the single motor setup, the range of the revised XC40 and C40 Recharge has improved by around 32km (up from 476km for the C40 and 460km for the XC40). The claimed range for the Recharge Twin vehicles, on the other hand, is 508km for the C40 and 502km for the XC40, both a gain of 64km over the preceding versions.
The 2022 Volvo XC40 and C40 Recharge also include a quicker charging rate of up to 200kW for the Recharge Twin versions, reducing the time it takes to charge from 10 to 80 percent from 27 to 10 minutes. With the same 150kW speed, this now corresponds to the charging time for standard versions with smaller batteries.
Power has increased across the board, with the base variations now producing 238hp, up from 231hp. The Recharge Twin variations now have two distinct electric motors, one at the front and the other at the back (from 204hp front and rear), but the overall 408hp output remains the same. The upgrade comes just after Volvo revealed its brand-new EX90 electric flagship, which is scheduled to go on sale worldwide in 2024.
Volvo has made the decision to replace current plug-in hybrid vehicles (PHEVs) with electric vehicles (EVs). The automaker has stated that it plans to introduce at least one electric vehicle (EV) in India per year. The Volvo C40 Recharge, which will go on sale in 2023, will be the next EV for our market after the XC40 Recharge, which was already released here by the automaker.
Are you excited about the 2022 Volvo XC40 and C40 Recharge? Comment down below
Also, see
2023 Hyundai i20 Spied In Korea
Follow us on Twitter – Here