2024 Porsche Cayenne Interior Unveiled Before Its Global debut
On April 18, 2023, Porsche will unveil the updated Cayenne SUV at the next Shanghai Motor Show. Porsche has shown the first round of images of the interiors of the 2024 Porsche Cayenne, while not having to reveal the SUV's final external design. The 2018 Porsche Cayenne boasts a completely redesigned cockpit with a greater focus on driver interaction that was inspired by the Taycan.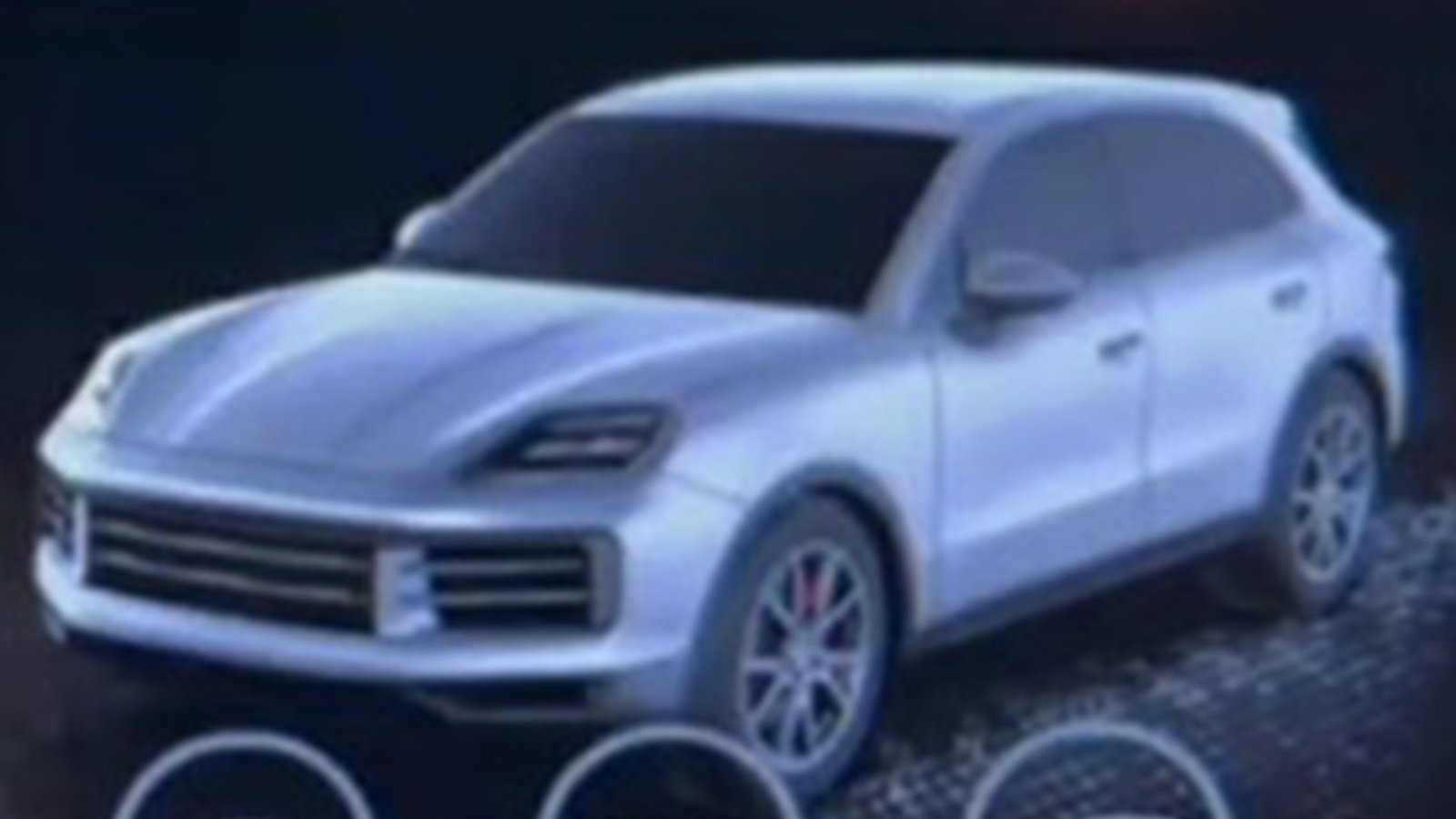 A number of technical improvements, a subtly new external design treatment, and — as has already been made clear in official photos — a completely rebuilt cabin are all included in the 2024 Porsche Cayenne, which will go on sale in all markets in the upcoming months.
The Cayenne's new dashboard is dominated by a full-width digital panel comprised of three screens: a 12.6-inch curved instrument cluster, a 12.3-inch central infotainment screen, and an optional touchscreen in front of the passenger. This new design aims to provide an "even more intense driving experience" while facilitating interaction – both with the car and the front seat passenger.
By setting the sat-nav and configuring the media, the passenger may "take the load off the driver" using this innovative 10.9-inch interface, which is invisible to the driver to prevent distraction.
The new-generation steering wheel, dash-mounted drive selector, redesigned centre console, and "free-standing" digital instrument display, all of which are inspired by the Porsche Taycan, are all part of Porsche's strategy to strike "the right balance between digital and analogue elements," according to Porsche.
A new cooled wireless smartphone charging pad, Siri voice control, four USB-C fast charging ports, and a new video streaming service that plays movies on the central display when the car is still and on the passenger screen when it is moving have all been added to the Cayenne's technological capabilities.
About 40 lakh test miles in prototype form have already been logged by the new Cayenne across Asia, Africa, Europe, and North America. Before its debut in Shanghai, Porsche engineers tested the SUV's innovative semi-active chassis in harsh terrains like the desert, the snow, and mountains. A total of 200,000 kilometres were also covered during the tests on highways, country roads, and in-city traffic.
With the intention of "reaching an even broader range between the traditional Porsche on-road performance, long-distance comfort, and off-road capabilities," Porsche claimed it has been testing the Cayenne as though it had been "built from scratch."
Porsche presently offers the pre-facelift Cayenne in India; we anticipate the automaker will launch the significantly improved model in our country a few months after it makes its debut elsewhere.
Are you excited about the 2024 Porsche Cayenne? Comment down below
Also, see
Mercedes EQE And EQS SUVs To Launch In India By FY2024
Follow us on KooApp – Here