BMW M Quad-Motor EV Prototype unveiled
A new all-electric M vehicle prototype has been revealed in a video that BMW has produced. The vehicle will have a few external changes and the brand's new xDrive four-wheel drive technology, which has an electric motor mounted on each wheel.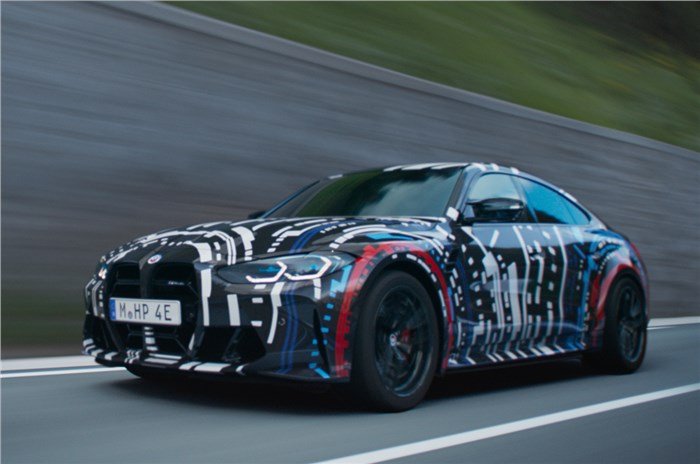 The BMW M Quad-Motor EV Prototype was based on BMW's overseas-sold i4 M50, but with a few significant alterations. The performance EV has a reworked suspension with struts from the M3 and M4 with petrol engines; larger, wider wheel arches to fit the two additional electric motors, and a big grille with bumper vents to help cool the mechanical parts and the powertrain.
BMW has installed electric motors to each of the front wheels in addition to an integrated driving dynamics control system to produce the new M xDrive four-wheel-drive system. This new drive system, according to the manufacturer, "opens up whole new possibilities," delivering "very accurate" torque and power to each wheel "within milliseconds." BMW has not disclosed the new prototype's power output, but for comparison, the i4 M50, which has two electric motors at the back, makes 544 horsepower and 795 pound-feet of torque.
The German automaker introduced its premium iX electric EV SUV in India in December 2021, and the i4 followed in May 2022. The i4's stated range of 590 kilometers, calculated using the WLTP cycle, is the most of all the high-end EVs currently on the market. In April 2022, BMW also unveiled the i7, an electric version of its most recent 7 Series sedan that might enter India at the same time as its ICE counterpart.
Are you excited about the BMW M Quad-Motor EV Prototype? Comment down below
Also, see
2022 MG Astor EX Variants Introduced
Yamaha YZF-R7 And MT-09 SP Teased
Follow us on Instagram- Here