Hennessey F5 Roadster Launched
The Venom F5 Roadster has been launched by American high-performance automaker Hennessey, which is renowned for its emphasis on speed when creating vehicles. The Hennessey F5 Roadster has the same 1,842 horsepower, 6.6-liter V8 engine from the manufacturer as its coupe version and is mated to a seven-speed single-clutch automatic transmission.
Hennessey claims that with a stated peak speed of nearly 482kph, the F5 will be the fastest convertible in the world. This would imply that Hennessey would surpass the Venom GT Spyder's current record for the "fastest convertible in the world."
Although Hennessey claims the hypercar was built to go over 482 kph, the precise peak speed with the roof off has not been disclosed. Although the roadster's increased 20 kg of weight will make it heavier than the coupe's 2.6-sec 0-100kph speed, it is yet uncertain.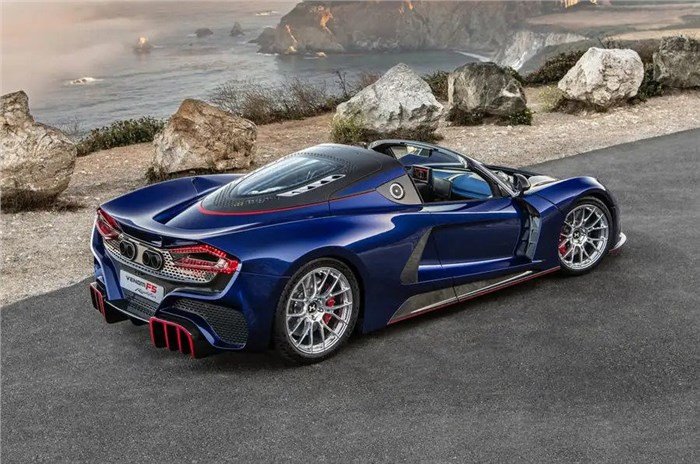 The detachable hardtop roof of the F5 Roadster weighs about 8 kilograms, and the manufacturer likes to refer to it as "a work of art," so they want customers to exhibit it in their "art galleries."
According to Hennessey, the vehicle also has a variety of "easter eggs," such as reverse naca ducts integrated into the taillights that expel hot air from the engine. Each of the F-shaped key fobs has a fragment of the Endeavour space shuttle, which was the second-to-last shuttle to leave Earth.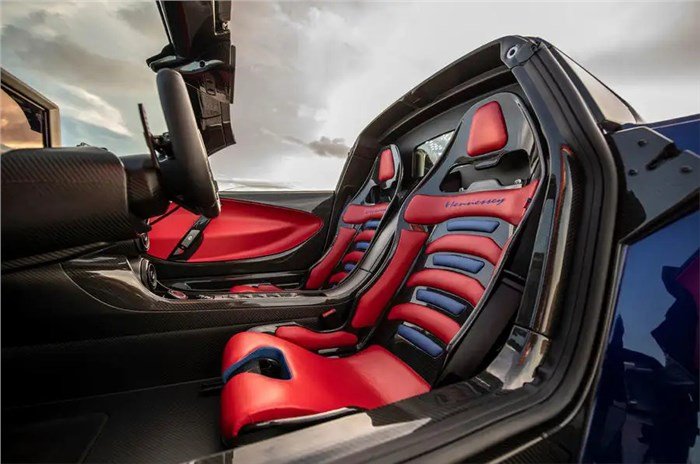 Only 30 F5 Venom Roadsters, each costing USD 3 million (about Rs 24 crore), will be produced, and they have all been reserved. Production of the Roadster will start later this year, and deliveries are planned to start in early 2023.
Are you excited to know more about the Hennessey F5 Roadster? Comment down below
Also, see
BMW M Quad-Motor EV Prototype unveiled