Fiat Pulse SUV's Interior Revealed
Fiat first showcased its new Pulse mid-size SUV geared at the South American market back in May. Fiat, on the other hand, only released outside photographs of their new SUV at the time, keeping the interiors a secret. Now, the automaker has released images of the SUV's interior, which depict a tidy and minimalist interior.
With a sleek appearing console bisected by a strip of chrome and a patterned contrast finished panel flowing into the doors, the Fiat Pulse cabin appears to be up to date. The center console is dominated by a free-standing 10.1-inch touchscreen. Within the instrument, the binnacle is a smaller 7.0-inch display. The display spells out the SUV's name on startup, with the words pulsing almost like a heartbeat. If the red Sport button on the steering wheel is pressed, the dials change graphics as well.
Some basic operations are controlled by physical switches on the lower side of the center console. Turning on the air conditioning, internal and external air circulation, and a temperature and volume slider each imply that the touchscreen will likely hold a huge variety of functions.
Only a few further features about the cabin have been disclosed by Fiat.
Fiat unveiled the Pulse, a mid-size SUV aimed at the South American market, as an unannounced SUV in early May 2021, with the official name coming a month later. The SUV will be powered by a variety of petrol engines, including a pair of turbo-petrol engines – a 128hp 1.0-liter and a bigger 1.3-liter turbocharged mill – and will be built on a modular base.
The Fiat Pulse, on the other hand, will not be available in India, since Stellantis will concentrate on the Jeep and Citroen brands in the home market.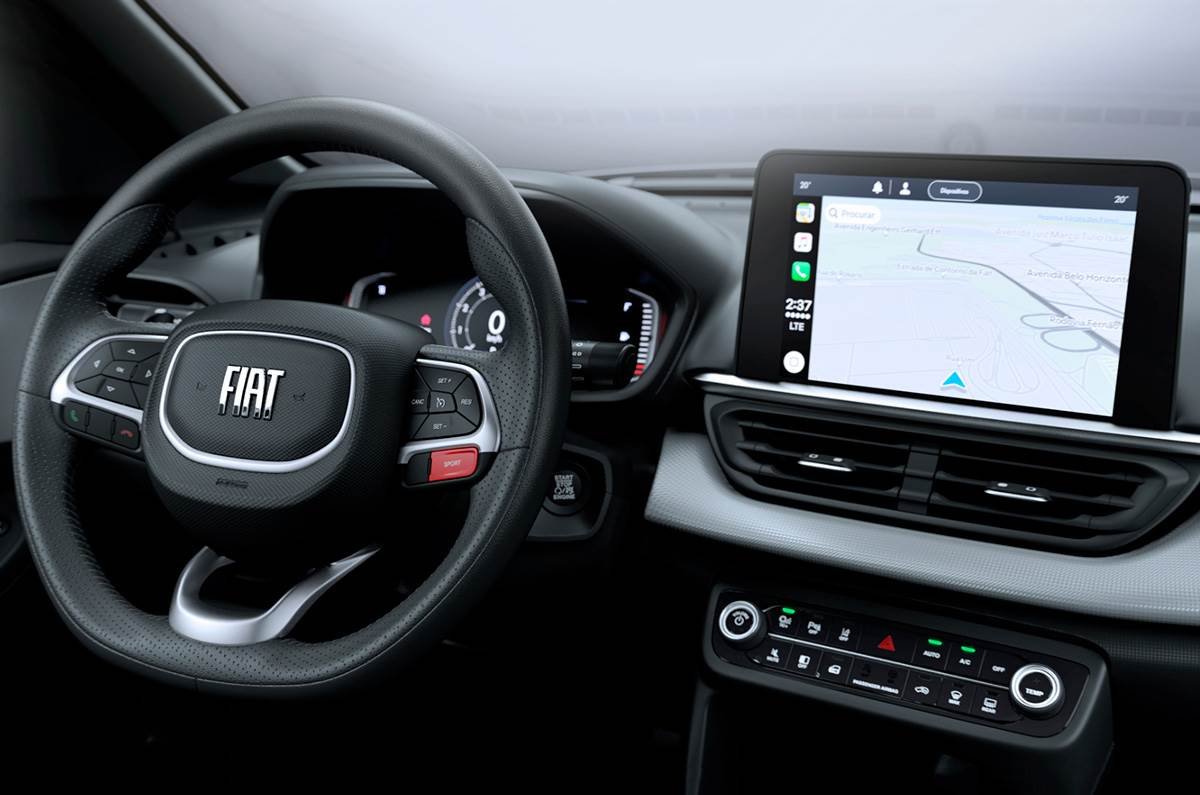 The Jeep three-row SUV, the Citroen CC21 compact SUV, and a derivation of the CC21 that will become the Jeep sub-four-meter SUV for our market are all planned for India under the Stellantis brand.
Are you excited to know more about the Fiat Pulse interior? Comment down below
Also, see
Honda NX200 To Launch On 19th August