Ford Freestyle Flair Special Edition Launched, Priced at Rs 7.69 lakh
The Ford Freestyle Flair is a limited edition that has just been introduced, adding sporty cosmetic interior and exterior trim to the fun-to-drive cross hatchback Titanium+ top-spec model. It will be sold in the form of petrol, priced at Rs 7.69 lakh ( ex-showroom, Delhi) and diesel, priced at Rs 8.79 lakh, each more expensive than the corresponding Titanium+ version is Rs 30 000.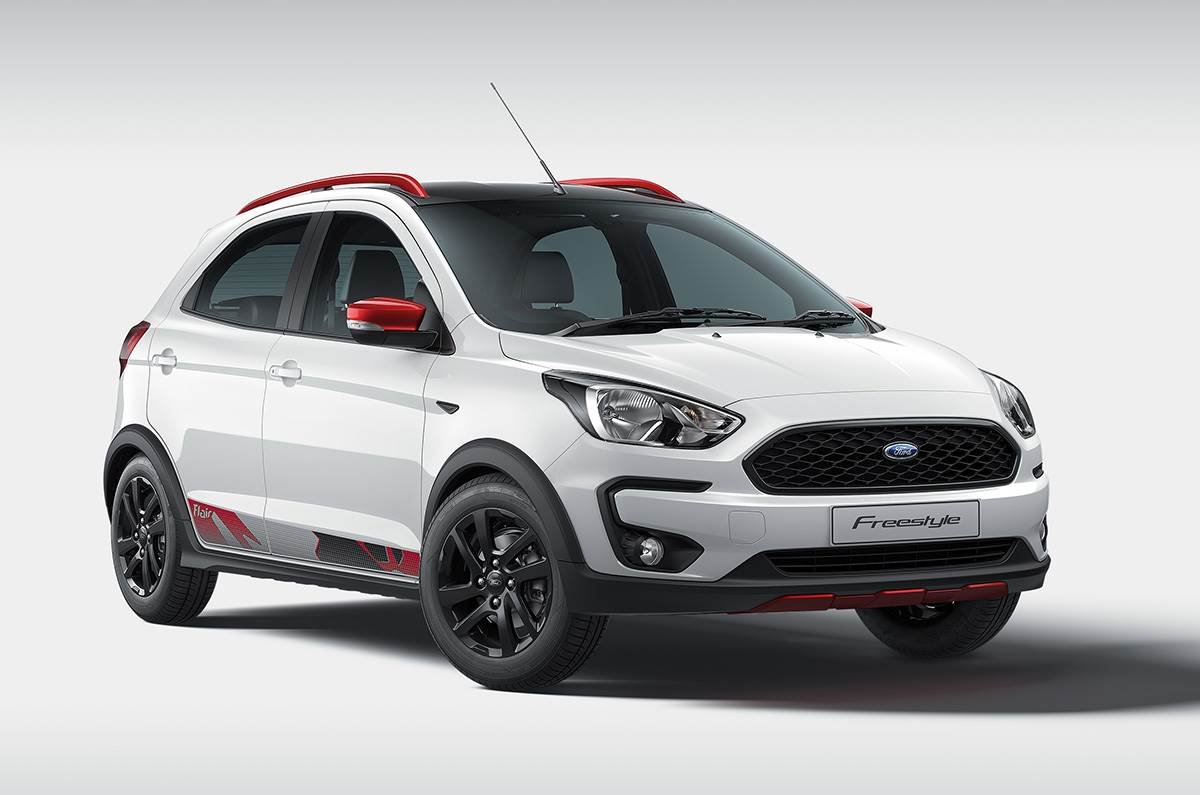 A sporty, red-and-black theme has been given to the Ford Freestyle Flair that adds cosmetic elements to the exterior, such as a gloss black roof and black alloy wheels, along with red color for the outside mirrors, roof rails, and skid boards. The face of the car also has red and black graphics.
Several subtle improvements have also been made to the interiors, such as the word 'Flair' stitched in the seats, red highlights on the handles of the doors, and a black and gray interior finish. The Freestyle Flair also comes with the Ford in-car communication package-FordPass, which is also available in other models.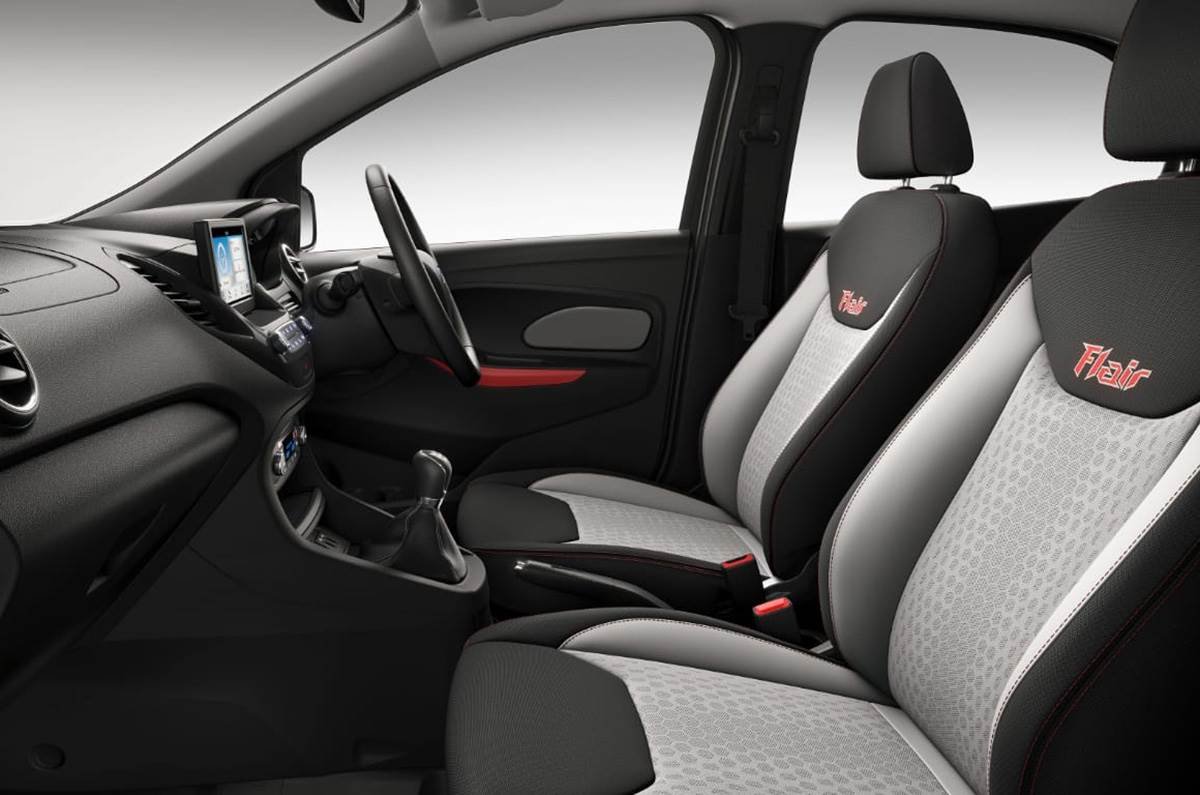 Given that the Ford Freestyle Flair is now the latest top-spec model, it gets all the features the Titanium+ trim does. This means 6 airbags, a 7.0-inch touchscreen infotainment system with built-in satellite navigation (but no Apple Carplay or Android Auto), automatic headlamps, automatic wipers, a rearview camera, remote central locking, automatic climate control and more.
The Ford Freestyle Flair comes with the same engine options as the newly revised, freestyle model BS6. These include a 1.2-liter, three-cylinder petrol motor that produces a torque of 96hp and 119Nm, and a four-cylinder, 1.5-liter diesel engine that is good for 100hp and 215Nm. Ford sells both engines with an optional 5-speed manual gearbox.
Ford is working on relaunching the petrol-automatic Figo later this month. Like the previous iteration, however, which used the 1.5-liter petrol engine for the EcoSport, the new Figo petrol-auto will use the 1.2-liter petrol engine for the manual version. It is also hoped the carmaker will launch the new Ford Mustang in India in early 2021.
Tell us what you think about the Ford Freestyle Flair? commented own below
Also, see
Bentley Bentayga Speed Unveiled -World's Fastest SUV With 306kph Top Speed
2020 Kawasaki Versys 650 Launched- Price & Specification