Hyundai launches a customer loyalty program to offer "exclusive deals and benefits"
Hyundai has introduced a unique loyalty program that offers "exclusive" deals and benefits to customers across a wide range of services. Dubbed 'Mobility Membership,' the program is available for all Hyundai models purchased on or after 13 August 2020, at no extra cost.
All-new Hyundai car buyers will opt into the loyalty program and use the amenities, either via the automaker's website or via a dedicated mobile app 'Hyundai Mobility Membership.' When enrolled, consumers will have access to discounts on various goods and services, ranging from vehicle accessories, car rentals, and subscriptions, all the way to dining, hotels, and more. Hyundai is said to have collaborated with 21 brands to curate the deals, including JK Tyre, Shell, Revv, ZoomCar, and more.
While the scheme is being introduced to start with just new car buyers, the company says the facility will be extended in subsequent phases to all existing Hyundai owners as well.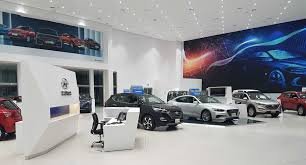 The concept of loyalty programs is not something new, and numerous automakers are already employing it. Unlike other schemes, however, which require vehicle owners to spend first on the carmaker's products and services to earn redeemable credits and rewards, the Company claims that its Mobility Membership will see unconditional offers being extended to customers at no extra charge.
The program's focus is on making communicate constantly with car buyers over the entire duration of vehicle ownership. The organization assumes that the degree of customer involvement with any auto brand declines after the initial process of the purchase and distribution of vehicles is completed.
"We need to ensure consistent and meaningful interaction with the customers to improve customer loyalty, not just in the process of car purchasing but also in the process of car ownership," said Brijesh Gubbi Suresh, AVP, New Business Strategy Group, Hyundai Motor India. The scheme is designed to boost consumer experience which, according to the firm, would increase the brand 's chances of buying back.
In recent times Hyundai has doubled down on digitization in a move to target a wider audience. In addition to the loyalty program, the car major has set up its online sales platform Click to Buy, and has also introduced its Blue Link connected car tech across its portfolio on several models. The next model to feature the connectivity package will be the new Hyundai i20 scheduled for a launch in India in the months ahead.
Are you excited about the Hyundai customer loyalty program? Comment down below
Also, see
Honda CB Hornet 200R To Launch Soon
Toyota Hilux Is In Its Way To Launch In India By 2021
Renault Duster 1.3 turbo-petrol launched – Starts at Rs 10.49 lakh