Volvo XC40 EV India launch in 2021
The all-electric Volvo XC40 recharge heads to India in 2021, confirmed by the Swedish carmaker. After the launch of the new-gen S60 sedan, the SUV, which is Volvo's first all-electric vehicle, will join the India lineup of the manufacturer.
Speaking of the XC40 Recharge Charles Frump, Volvo Car India's managing director, said, "Next year we're looking at bringing that product (XC40 Recharge) to India and we're extremely excited about that. And we will have S60 next year, early and then we will have the full battery electric vehicle [BEV] XC40.'
The Volvo XC40 Recharge features two 204hp electric motors, one mounted on each axle, providing a combined 408hp and torque output of 660Nm. This allows it to reach 0-100kph in 4.9sec, with a top speed limited to 180kph.
Power is drawn from a 78kWh battery placed under the floor, with Volvo citing more than 400 km of WLTP-certified range. Charging is available via an 11kW AC charger or a 150kW DC fast charger which the company says can deliver an 80% charge in 40min.
The XC40 Recharge remains largely similar in styling terms to the conventional XC40 save for a few tweaks. In place of the traditional front grille, the Recharge features a new sealed fascia and it also gets the 'Recharge' badging. While, the charging port is situated at the back of the vehicle, at the same position as a conventional fuel cap.
The XC40 Recharge introduces a new system of infotainment powered by Google's Android operating system-a first Volvo. The program uses Volvo On Call – the connected-car software for the company and is also able to update over-the-air.
Volvo is expected to competitively price the XC40 Recharge in India. "We will be able to offer the customers a very good offer on the Volvo XC40 EV compared to the petrol version. Of course, it will be more costly, but I believe there will be far less difference between the petrol and the BEV, "Frump said.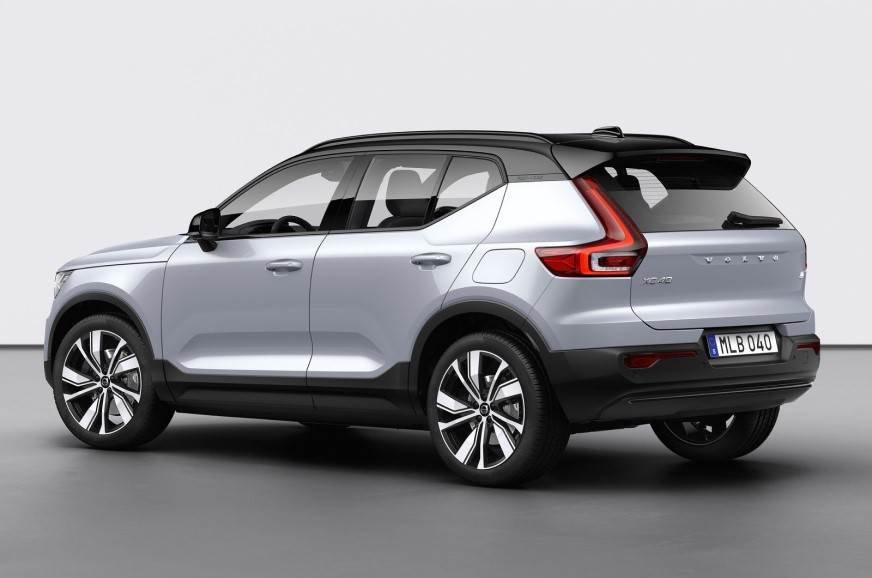 As for competitors, the Volvo XC40 EV will contend globally with the new, all-electric Mercedes-Benz EQA SUV.
Are you excited about the Volvo XC40 EV? Comment down below
Also, see
Volvo XC40 price reduced by Rs 3 lakh
Hyundai launches a customer loyalty program to offer "exclusive deals and benefits"
Honda CB Hornet 200R To Launch Soon