Kia Electric compact SUV, MPV To Be Launched In India By 2025
Kia has previously committed to investing Rs 2,000 crore in India's infrastructure, R&D, and EV manufacturing. By 2025, thanks to this investment, Kia will introduce two new EVs to India, both of which will be produced here. However, there are currently no plans to localize the all-electric EV6; for the foreseeable future, it will continue to be imported in full.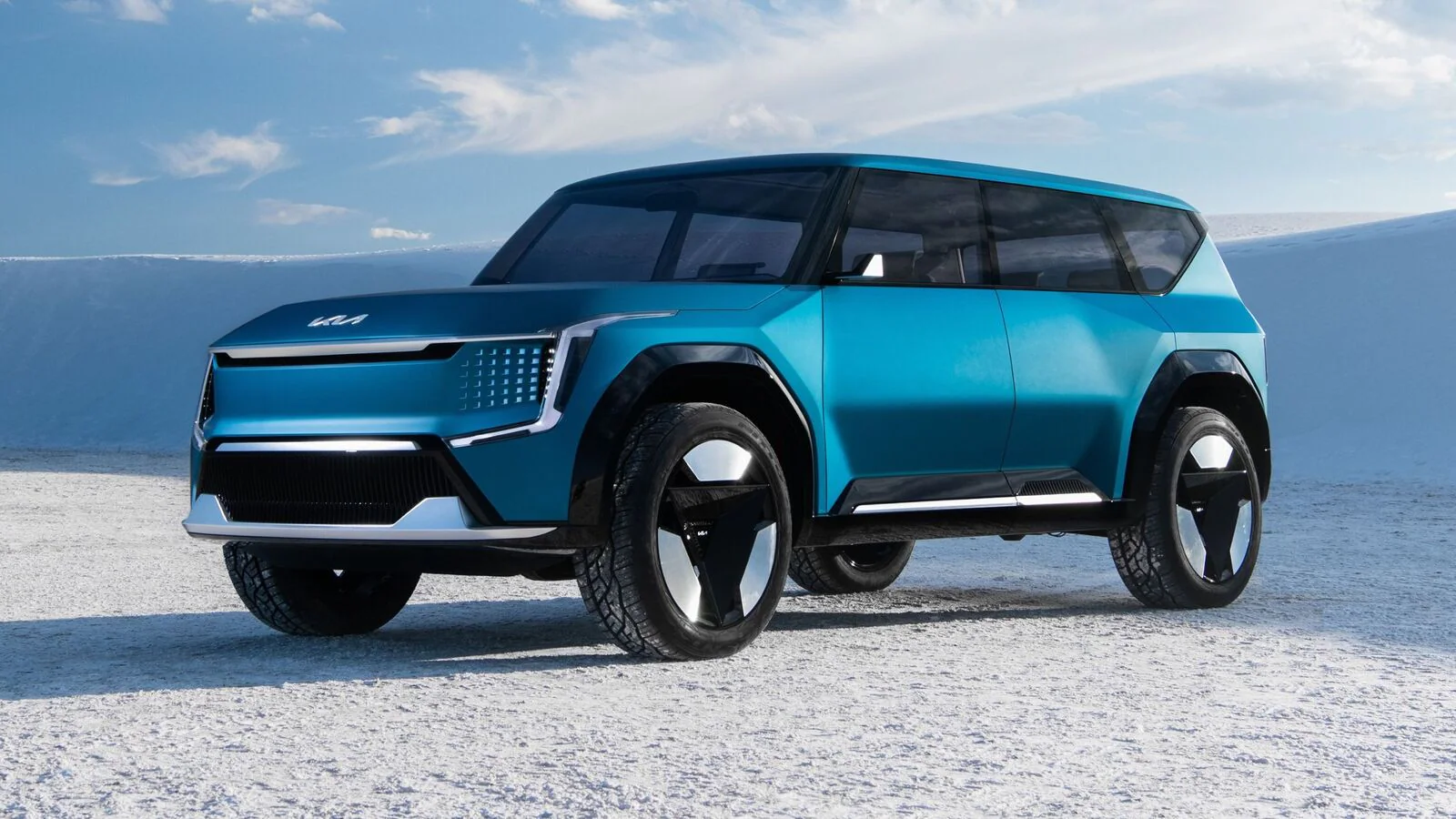 Two electric vehicles will be domestically produced in 2025, according to Tae Jin Park, general director of Kia India, in an interview with Autocar India. There aren't many specifics available about the two forthcoming EVs, but by 2025 Kia will probably offer one SUV and one MPV in India.
As we've previously mentioned, the first will be a brand-new, mass-market MPV that will be created especially for India and is expected to enter the market in 2025. As Park explains, "In India, RV [MPV in Kia's lingo] buyers have no option, which is why we offer models like the Carens or Carnival." Kia is really especially focused on the MPV sector.
He said, "It will expand along with Kia Electric Compact SUVs, maybe not as rapidly, but it will still be a very substantial market, showing that he is aware of the potential for expansion. We aspire to be India's top RV company.
The second will probably be an electric version of Kia's next small SUV, which will also go on sale in 2025 and is internally referred to as the Kia AY. This sub-4m SUV, which has not yet been given a name, will be positioned between the Seltos and the Sonet in Kia India's lineup. Kia will pitch the AY as a lifestyle car with a rougher SUV-like appearance and a higher and boxier shape to set it apart from the Sonet.
Notably, the Kia AY will have both ICE and electric engine options rather than being a standalone EV. According to sources, Kia India intends to build close to one lakh units of the AY SUV per year, with 80% of volumes coming from the gasoline version and the remaining 20% from the EV variant. Additionally, some of this will be set aside for exports.
Park said that the current facility in Anantapur is already future-proof to build both EV and IC engine models simultaneously when asked where the business expects to create this new line of EVs. In reality, a portion of the Rs 2,000 crore investment will go towards modifying the present production line to enable the simultaneous production of ICE models and EVs.
According to Park, "We will continue to depend on production optimization to get additional capacity out of the current facility. Our plant in Anantapur is incredibly adaptable; we could make electric vehicles there from day one. It won't be a problem to secure more capacity from the current setup as we have some spare land at Anantapur. The EV6 was Kia's initial entry into the Indian EV market when it was unveiled in mid-2022. The firm will continue to sell the EV6 solely as a complete import for the foreseeable future despite the fact that it is unquestionably a luxury product in contrast to the two models previously indicated that will be focused on the mass market.
One would presume that the EV6 will also be made here given that Hyundai locally assembles the Ioniq 5, which is effectively the EV6's sibling vehicle, in India.
However, the small variances in the items show that both businesses have separate supplier bases and business models.
The EV6 receives a bigger 77.4kWh battery and is available in both single-motor RWD and dual-motor AWD guises, whilst the Ioniq 5 has a slightly smaller 72.6kWh battery and is only available in single-motor, RWD guise.
According to Park, "We have carefully considered CKD and CBU (for EV6), and from a cost perspective, there is not a significant difference. However, after taking into account some suppliers' poor product quality, we concluded that CBU offered the highest level of product quality. That is how we can give our clients the best possible vehicles and maintain a positive reputation among EV consumers. Because of this, we chose to offer the EV6 as CBU rather than CKD, and we have no plans to do so in the foreseeable future.
Are you excited about the Kia Electric Compact SUV? Comment down below
Also, see
2023 Vespa And Aprilia Scooters To Be Launched By Piaggio
Follow us on KooApp – here