Land Rover Defender Trophy Edition Revealed-Comes With Off-Road Kit
The Land Rover Defender is without a doubt one of the most well-known thoroughbred off-roaders on the market today. Even the most recent and modern models have done an excellent job of carrying the renowned legacy on their shoulders. Land Rover has recently introduced a special, limited-edition Defender Trophy Edition, with only 220 vehicles being produced. The Land Rover Defender Trophy Edition's most striking visual feature has to be its black and yellow wrap, which is inspired by the Defender Works V8 Trophy, which had a limited production run of only 25 units.
The Defender Works V8 Trophy was created by Land Rover Classic Team in the United Kingdom for the uninformed. It had the bodywork of a traditional Land Rover Defender, but it had a 515 Nm 5.0 liter V8 petrol engine, an eight-speed ZF automated transmission, and upgraded suspension, steering, and braking systems.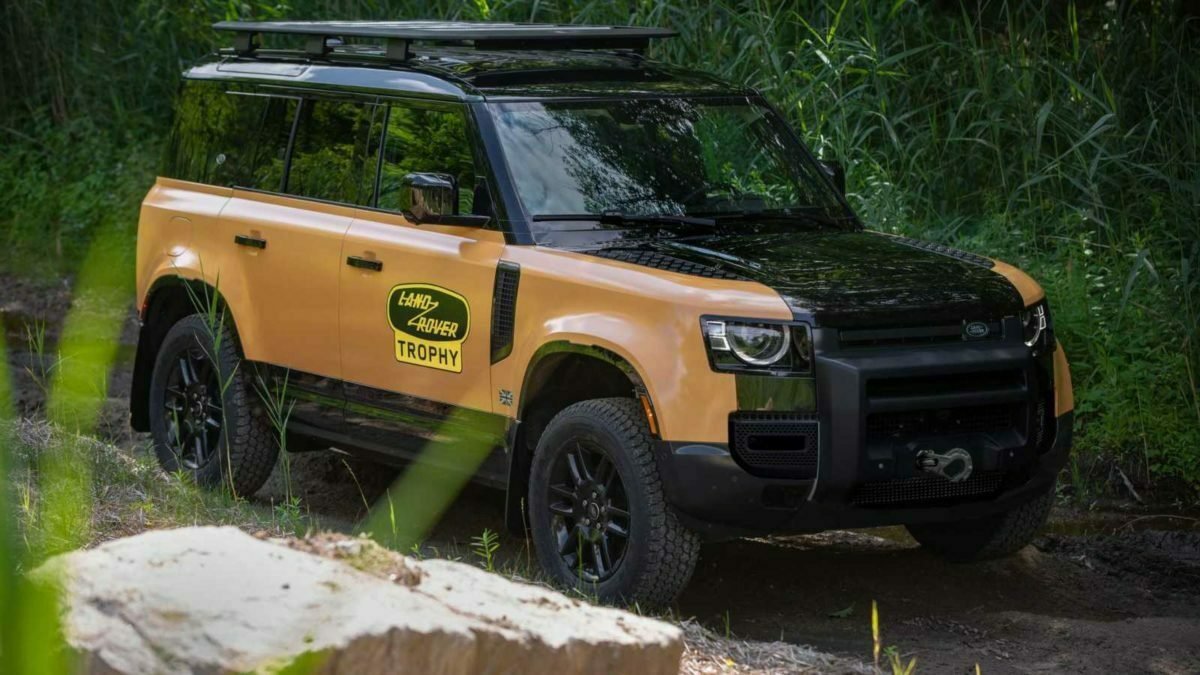 The Land Rover Defender Trophy Edition, on the other hand, is based on the 2022 Defender 110 P400 X-Dynamic SE. It was created with the intention of bringing back memories of the automaker's participation in the Camel Trophy. From 1981 until 2000, this international Overlanding adventure rally employed only Land Rover cars. The legendary 90 and 110 versions were used in the rigorous, globe-trotting race for the length of the 1980s, and non-rallyists could frequently purchase limited-edition models in the rally machines' signature yellow paint scheme.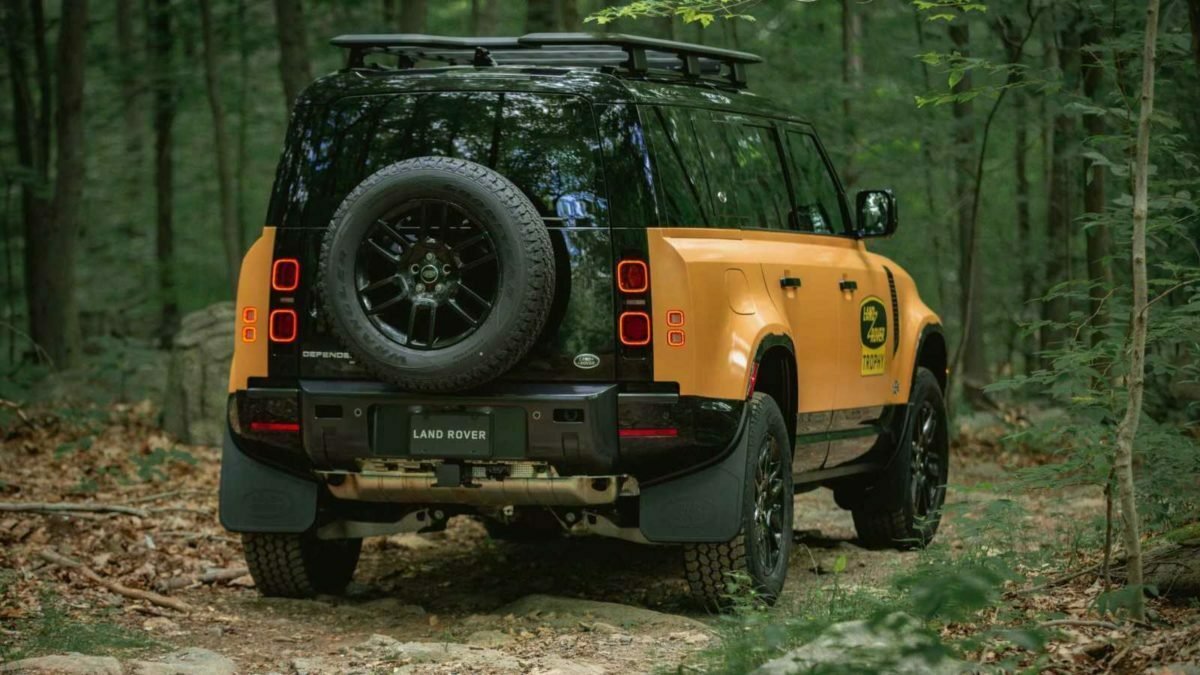 In addition, buyers will have the opportunity to compete in an off-road Trophy Competition at the Biltmore Estate in Asheville, North Carolina. The winning team will compete in a similar event in early 2022 at Eastnor Castle in the United Kingdom.
Are you excited about the Land Rover Defender Trophy edition? Comment down below
Also, see
Mercedes-Benz S 680 Guard Now Comes With V12
2021 Audi RS5 Sportback To Launch Soon