Lexus RX SUV To Unveil At Maiden Auto Expo
Despite having a low-key business, Lexus India has made several extremely strategic and significant moves since its launch in India in 2017. These include manufacturing domestically. The brand will furthermore make its debut during the 2023 Auto Expo.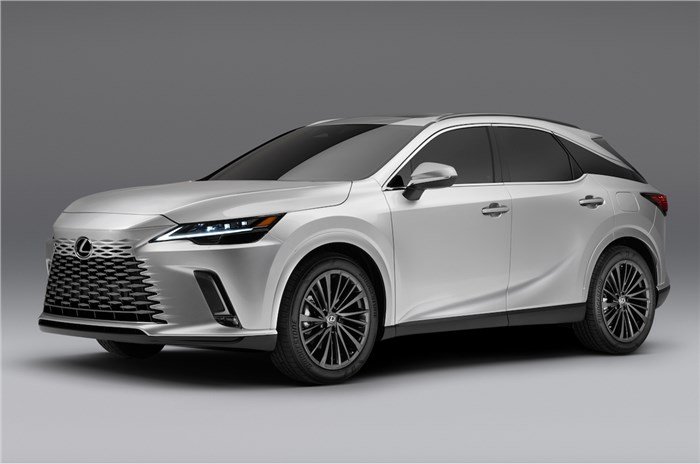 The Japanese luxury brand is taking a much-needed step by participating in the Auto Expo since, despite having excellent brand equity in India, few luxury automobile consumers are aware of its existence.
The revised LC500h coupe will also be on exhibit, and the business will also utilize the auto show to introduce the next-generation RX SUV. The upgraded LC500h will take the place of the current generation versions that are currently available here, together with the new RX.
The Lexus RX SUV is the fifth generation in the series and provides, in addition to normal ICE and powerful hybrids, a plug-in hybrid option for the first time. According to the firm's India policy of only delivering strong hybrids, or self-charging hybrids as the company likes to call them, the brand will likely forgo the conventional ICE and plug-in alternatives and only receive strong hybrid versions.
The revised model will be on show at the Expo. Lexus now offers the LC500h hard top coupe, which is powered by a 3.5-liter hybrid V6 with a system output of 359 horsepower. The same 5.0-liter V8 engine that powers the LC500's convertible counterpart is also used to power the LC500. However, neither of these will be on the India lineup.
Since its launch, the premium brand has expanded showrooms in two locations, raising the overall count to six, and lately also unveiled a used vehicle branch. More importantly, it also began domestic manufacture with a Lexus line at the Toyota facility in Bangalore, making India the third country in the world to make Lexus cars. It's interesting to note that Lexus also hosts a regional Lexus Design Awards competition in India, which has hosted five regional competitions so far.
Are you excited about the Lexus RX SUV unveiling? Comment down below
Also, see
BYD Atto 3 Electric SUV To Launch Soon In India
Follow us on Twitter – Here