Maruti Suzuki Jimny 5-Door Leaked Ahead Of Its Global Debut At Auto Expo 2023
Weeks before it is scheduled to make its world debut at the 2023 Auto Expo, the eagerly anticipated Maruti Suzuki Jimny 5-door, also known as the Jimny long or Suzuki YWD, has been spotted in what appears to be final production form.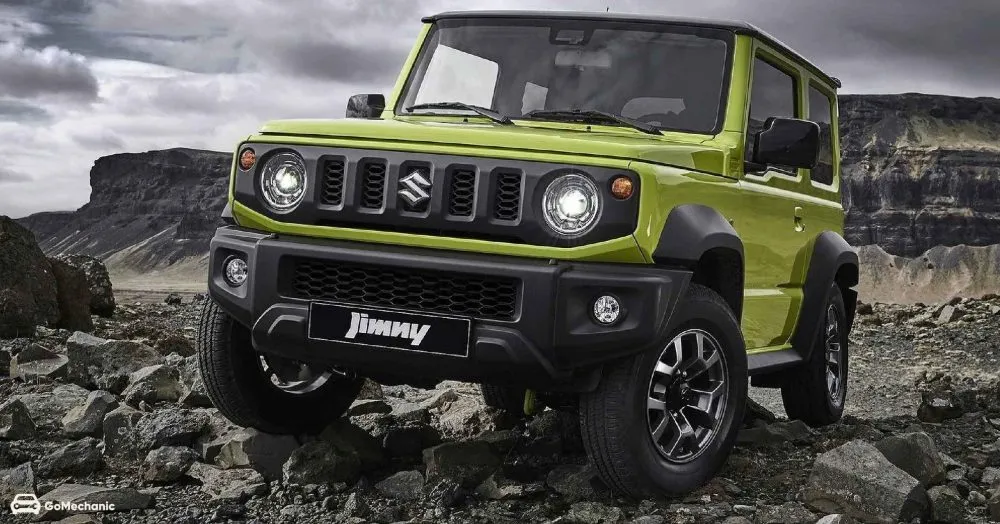 The Maruti Suzuki Jimny 5-Door appeared to be undergoing the final stage of testing without any camouflage when it was seen somewhere in North India. This is the first time the Jimny 5-door has been spotted, and what is shown here confirms that, aside from having two extra doors and a larger bodyshell, it may not seem much that different from its 3-door sibling. The Jimny 5-door is based on the Jimny worldwide model, also known as the Jimny Sierra, which features fender flares and big alloy wheels.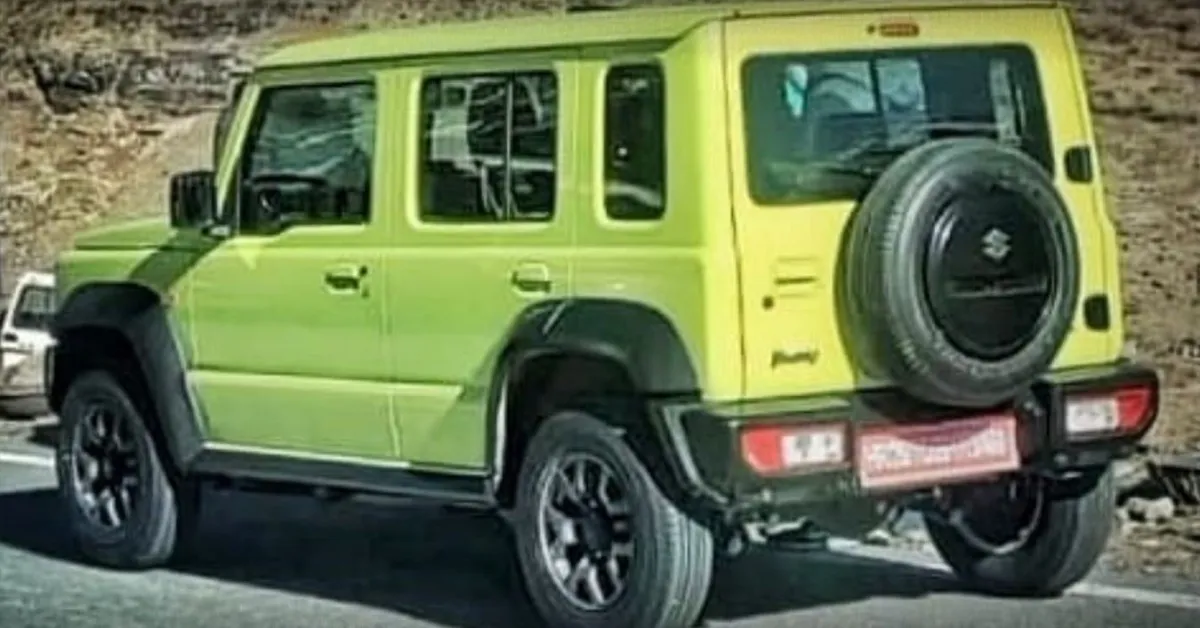 The Maruti Suzuki Jimny 5-Door is obviously significantly longer than its 3-door counterpart when viewed in these images in its well-known "Kinetic Yellow" exterior paint hue. The Jimny 5-door's length, which is anticipated to be around 3,850mm, will have a 2,550mm wheelbase, which is 300mm longer than the 2,250mm wheelbase of the 3-door model. However, while the rear door has a large-ish quarter glass, the newly designed door for the second row of passengers has a lot smaller "useful" rear glass area. A distinctive glass space is enclosed on all four sides by substantial pillars in the newly added expanded section that is located behind the rear door. The Jimny 5-door retains the same side-opening door with exposed hinges, a door-mounted spare tire with a black covering, and the same rear bumper and tail-lamp design as the Jimny 3-door with no significant aesthetic modifications.
The Jimny 5-door will continue to use the K15B engine, as we previously reported, and is anticipated to provide both a 4-speed automatic and a 5-speed manual transmission. Sources claim that Suzuki's AllGrip Pro 4WD with a manual transfer case and low range will be standard on the majority of models.
Although the trial production of the Jimny 5-door is anticipated to begin in the upcoming weeks, its series manufacturing won't begin until some point in 2019. Only the middle of 2023 is anticipated for a commercial launch in India.
While the Jimny 5-door will be one of Maruti's show-stoppers, the company will also unveil an entirely new coupe-SUV based on the Baleno as well as an entirely new Creta-sized EV SUV concept. There are also rumors that a flex-fuel concept will be shown off.
Are you excited about the Maruti Suzuki Jimny 5-Door?  Comment down below
Also, see
Red Bull F1 Car Showrun To Held In Mumbai On March 12, 2023
Mercedes-AMG E53 Cabriolet To Launch On January 6
Follow us on Instagram – Here