Nissan Max-Out Revealed – Things To Know
The Nissan Max-Out Convertible concept, which represents the Japanese automaker's desire to provide broader access to both sustainable and cutting-edge transportation, has been made public.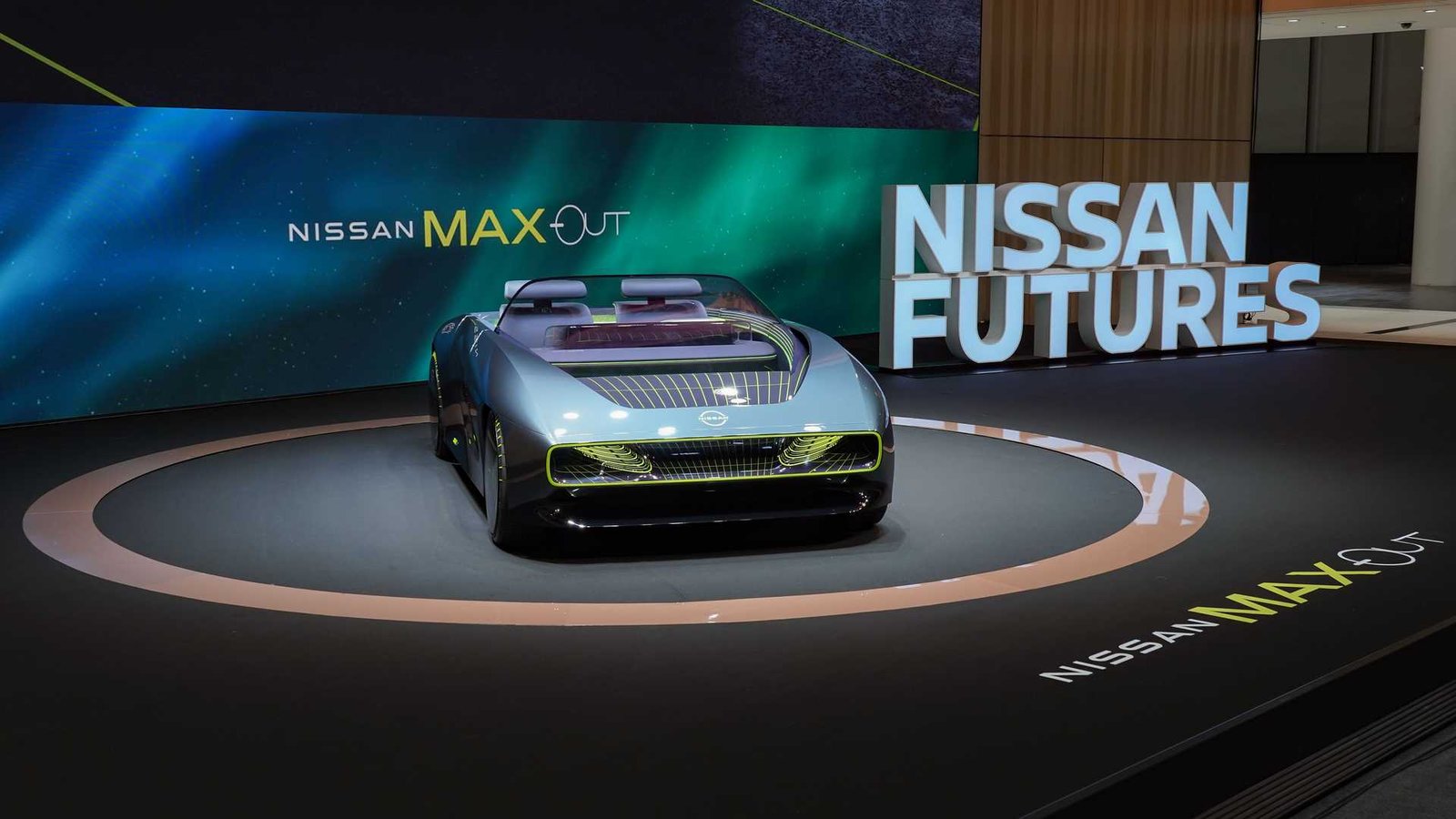 The Chill-Out, a type of crossover that appeared smaller than the Ariya, the Surf-Out single cab truck, and the Hang-Out all-wheel drive boxy hatchback were the other three concepts that were originally displayed in 2021 as a digital-only design.
The Max-Out has now been brought to life as a retro-futuristic two-seater convertible all-electric car as part of the brand's series of events called Nissan Futures. It features psychedelic interactive wheel caps, a floating dashboard, a light-up steering wheel, and an overall appearance that is reminiscent of the Tron movies.
Nissan doesn't specify the concept's specifications in its most recent press release, just stating that it was "built on the core principle of being one with the automobile."
Nissan said that the Max-Out has all-wheel drive, and a low center of gravity, and promised to produce "dynamic cornering and steering performance" back in 2021 when the four concept cars were first displayed. The Nissan Futures event, which takes place over a month and brings together specialists in electrification, vehicle intelligence, power management, and car battery reuse, has now become the Japanese company's main emphasis.
If you're in the vicinity of Nissan's Global Headquarters Gallery in Yokohama, Japan between February 4 and March 1, you'll be able to attend all of the activities, which will also include interactive customer shows and a variety of exhibits.
Nissan will live broadcast the activities, allowing anybody on the globe to participate if they don't have any immediate plans to go to Japan.
Are you excited about the Nissan Max-Out? Comment down below
Also, see
2023 Hyundai Creta Price Starts From Rs 10.84 Lakh
Follow us on Instagram – here