Nissan won't feature vertical touchscreens in future cars
As everybody knows the touchscreens have become increasingly common in every car, manufacturers have now focused on their sizes, layouts, and the number of panels to help distinguish their products. One of these ways is the large portrait-oriented central touch screen that most can relate to Tesla internationally and the MG Hector in India.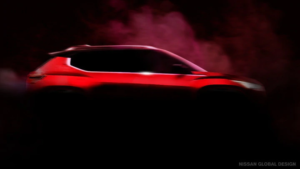 However, Nissan isn't that enthusiast to adopt a portrait- styled touch screen in its next-gen cars. Last year's Ariya SUV concept showcased a minimalist interior with a pair of displays- one for the instrumentation and the second for infotainment, both sitting on the top of the dashboard.
As per the Senior Manager of Nissan's (Tomomichi Uekuri), the HMI engineering team the decision to use a horizontal display within the driver's line of sight helps the driver to catch an easier view of information. The idea of the horizontal display will help people to see and absorb more information.
He said the layout of the horizontal display was meant to provide a safer option for the driver as it stayed within the driver's line of sight, reducing the driver's need to look away from the road.
Predicted to arrive later this year, the Magnite will be empowered by the company's new HR10 1.0-litre turbo-petrol engine and will be fitted on the Renault-Nissan Alliance CMF-A+ platform.
Did Nissan take a good step? Comment Down.
Also, See.
The 2020 Honda Jazz is coming to India. Honda Has Filed A Design Patent.
Mahindra KUV100 NXT BS6 launched in India