Porsche 718 GT4 RS India Debut On January 25
The "Festival of Dreams" will begin on January 25 at the Jio World Convention Center in Mumbai, according to a statement from Porsche India. The porsche 718 Cayman GT4 RS will make its India premiere at the celebration of the brand's 75th anniversary. The supercar's costs were revealed for India in May of last year, but that announcement only served as a soft launch; the vehicle will now make its official debut.
The range-topper in the 718 lineups, the GT4 RS, cost Rs 2.54 crore when it was introduced. It is exclusively available in the Cayman coupe body style, and has a 500hp, 4.0-liter naturally aspirated engine, and Porsche claims it can accelerate from 0 to 100 miles per hour in 3.4 seconds. Its peak speed is 315kph when connected exclusively to a 7-speed dual-clutch automatic gearbox.
The Porsche 718 GT4 RS differs from the original 718 Cayman by 30mm in ride height and features a swan-necked rear wing, redesigned air vents, and an adjustable front diffuser. According to Porsche, the rear quarter window has been changed to improve airflow to the engine, which also improves the soundscape. Porsche has made the GT4 RS lighter in addition to the aerodynamic improvements by utilizing components like lighter rear windscreens and carbon-fiber-reinforced plastic for the bonnet and front wings.
The finest of Porsche will be available under one roof at the Festival of Dreams. The complete lineup of Porsche India's vehicles, including the 718 and 911 supercars, the Macan, Cayenne, and Cayenne Coupe SUVs, the Taycan EV, and the Panamera sedan, will be on display during the event. Porsche will also exhibit a few unique vehicles and will even showcase a number of models from its recently formed Porsche Approved used car purchase program.
A Porsche Exclusive Manufactur Zone, Porsche Lifestyle Section, and Porsche Soul Garage will also be present where aficionados may purchase collectibles, accessories, and car maintenance goods.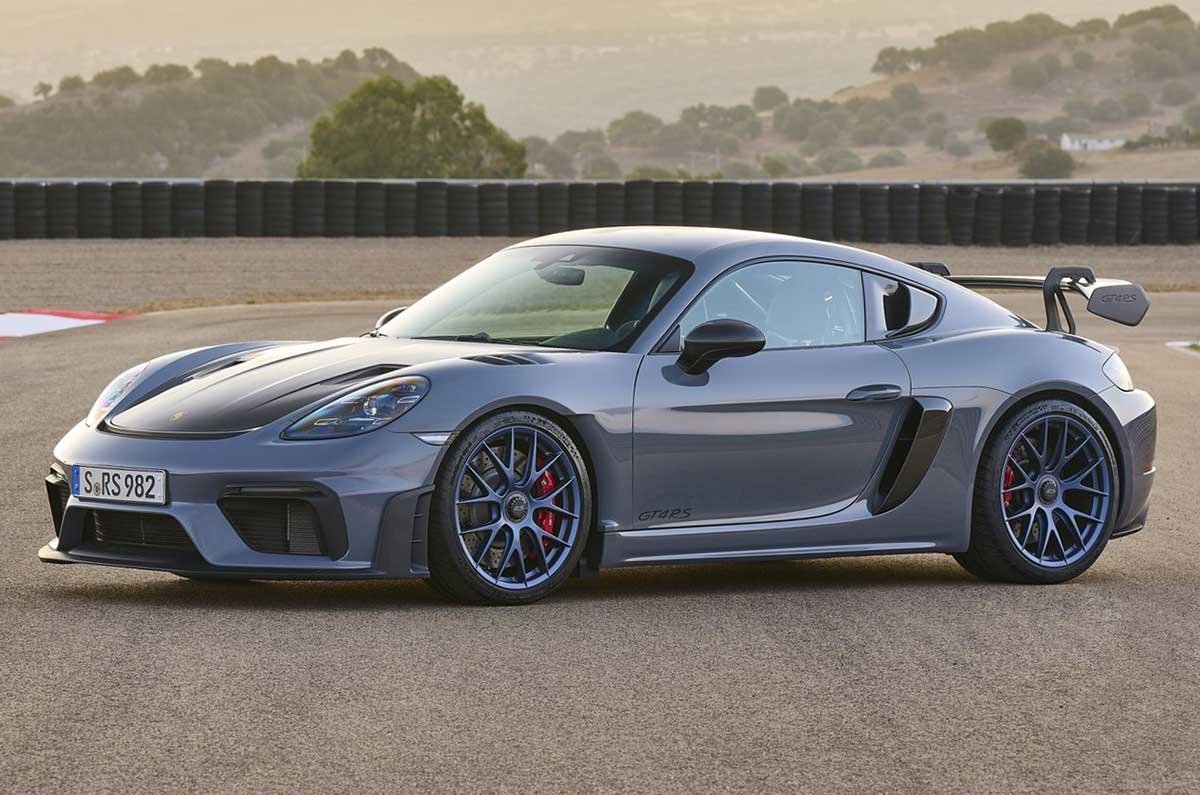 On January 26, a unique event will be held for a small number of Porsche clients, together with an exhibition for Porsche enthusiasts. On the Festival of Dreams website, interested parties can register.
The Festival of Dreams is not India's first luxury brand immersion event of its sort. BMW has unveiled the Joytown event, which combines the brands of BMW, Mini, and BMW Motorrad. The next Joytown event, which is set for January 28 in Bengaluru, is now taking place.
Are you excited about the Porsche 718 GT4 RS? Comment down below
Also, see
Toyota BZ4X Electric SUV Unveiled In Auto Expo 2023
Follow us on Instagram – here