2020 Jeep compass facelift unveiled
Facelift (European-spec) of the much anticipated 2021 Jeep Compass has finally broken cover. It is a model replacement to the current Compass launched in India in 2017. While the SUV may have received a few changes during the first three years, it is the first time that the Fiat-owned Jeep has been exposed to a complete facelift in midlife.

The new (2021) Jeep Compass facelift features several cosmetic and mechanical updates. The updated Compass facelift SUV is now receiving a host of extra features and facilities.
The Jeep Compass facelift gets discreet styling changes for the new model year starting with a revised seven-slat honeycomb mesh grille that is flanked by re-profiled headlamps. The front bumper is reworked on the lower side, too. With the new alloy wheels which range from 16-inch to 19-inch, the profile and rear remain similar to the predecessor save. Six new wheel choices, five new exterior colors, and a revised tonneau cover to give the model a fresh look compared to previous models are also included.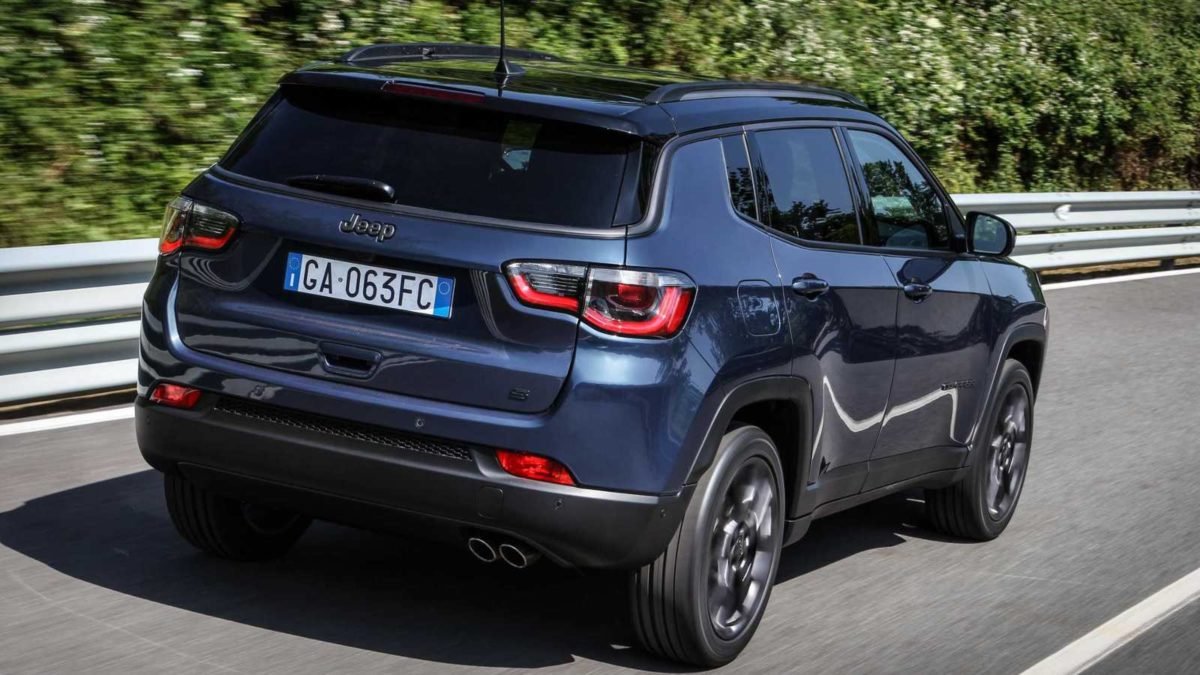 The new Jeep Compass facelift once again features small upgrades and improvements within the cockpit. The 2021 Jeep Compass cabin feels more premium than ever and features premium upholstery and materials, it is said. The quality of the material used inside has elevated the SUV's premium quotient and now it also gets soft-touch finishes on the dash and door pads.

The new Compass comes with an 8.4-inch touchscreen infotainment device that now incorporates the newest UConnect 5 tech from FCA, which is compatible with Amazon Alexa which facilitates mobile networking in the form of Apple CarPlay and Android Auto. This provides several features such as My Car and My Remote which allows remote vehicle control and locking/unlocking. The new infotainment system is also able to receive updates from Over-the-air (OTA).
Other mechanical improvements include a lightweight and more egalitarian steering wheel and upgraded suspension system with variable damping valves for the duration. As standard equipment throughout the lineup, advanced driver-assist systems such as forward collision and lane departure warning systems are offered. Other options include blind-spot monitoring, adaptive cruise control, parking assistance, and cross-traffic alert.
The most important improvements on the 2021 Jeep Compass, though, come in the form of a new set of engines. Instead of the older 1.4-liter model, the SUV was given a new 1.3-liter, four-cylinder direct-injection turbocharged petrol engine. The new 1.3-liter engine comes in two state-of-tunes, producing 128bhp and 148bhp with 270Nm of peak torque on both states of tunes.
The unit with a lower state of tuning will be mated to a six-speed manual, while the other will also provide a dual-clutch seven-speed transmission option. The new engine is reported to be a good 30 percent more powerful than the 1.4-liter outgoing model. This engine will be available in some countries as a plug-in hybrid (PHEV) version as well where this engine is paired with an electric motor.
The 2021 Jeep Compass facelift will also be powered by a 1.6-liter MultiJet diesel engine on foreign markets. This engine churns out a torque of 118bhp and 320Nm. Four-wheel drive (4WD) and front-wheel drive (FWD) models will be available and the latest Compass facelift will also provide frequency sensitive suspension damping technology.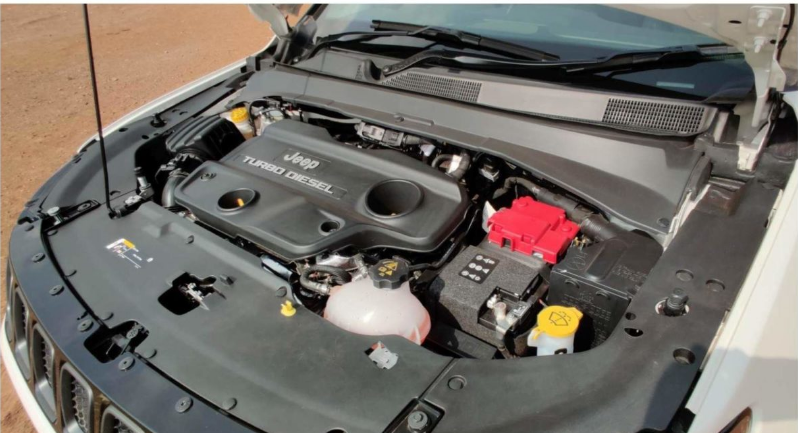 The 2021 Jeep Compass is currently fitted with a BS6-compliant 2.0-liter, four-cylinder, multi-jet diesel engine with a peak torque of 170 bhp and 320 Nm and a basic six-speed manual gearbox while an optional nine-speed torque converter is available. Then there is the petrol engine compliant with the 1.4-liter, four-cylinder, multi-air BS6 that pumps out 160 bhp and 260 Nm of peak torque, and even this engine is matched to a six-speed manual transmission as standard, while a seven-speed dual-clutch automatic gearbox is also available.
FCA, the parent company of Jeep, has moved the production of Europe-spec vehicles from Mexico to their Italian plant in Melfi to reduce the shipping time. This will be manufactured in India at the Ranjangaon plant at FCA in Maharashtra, from where it will also be shipped to other right-hand drive markets. The new 2021  Jeep Compass facelift is expected to go on sale most likely in India in 2021. The 2021 Jeep Compass facelift will rival the Volkswagen T-Roc, Skoda Karoq, Tata Harrier, and MG Hector likes once launched.
Are you excited to know more details about the all-new Jeep Compass? Comment down below
Also, see
2021 Jeep Compass Facelift to be Globally Unveiled On June 4 this year
Indian FTR 1200 S Gets A Huge Discount Of Around Rs 4 Lakh