Ampere Primus e-scooter Launched At A Price Of Rs 1.10 Lakh
The Ampere Primus e-scooter has been introduced by Greaves Cotton-owned Ampere for Rs 1.10 lakh (ex-showroom, India, except North Eastern states). Bookings for this EV have been available ever since it was initially shown at the Auto Expo in 2023. The upgraded Zeal EX e-scooter has also been introduced by the firm with the Primus.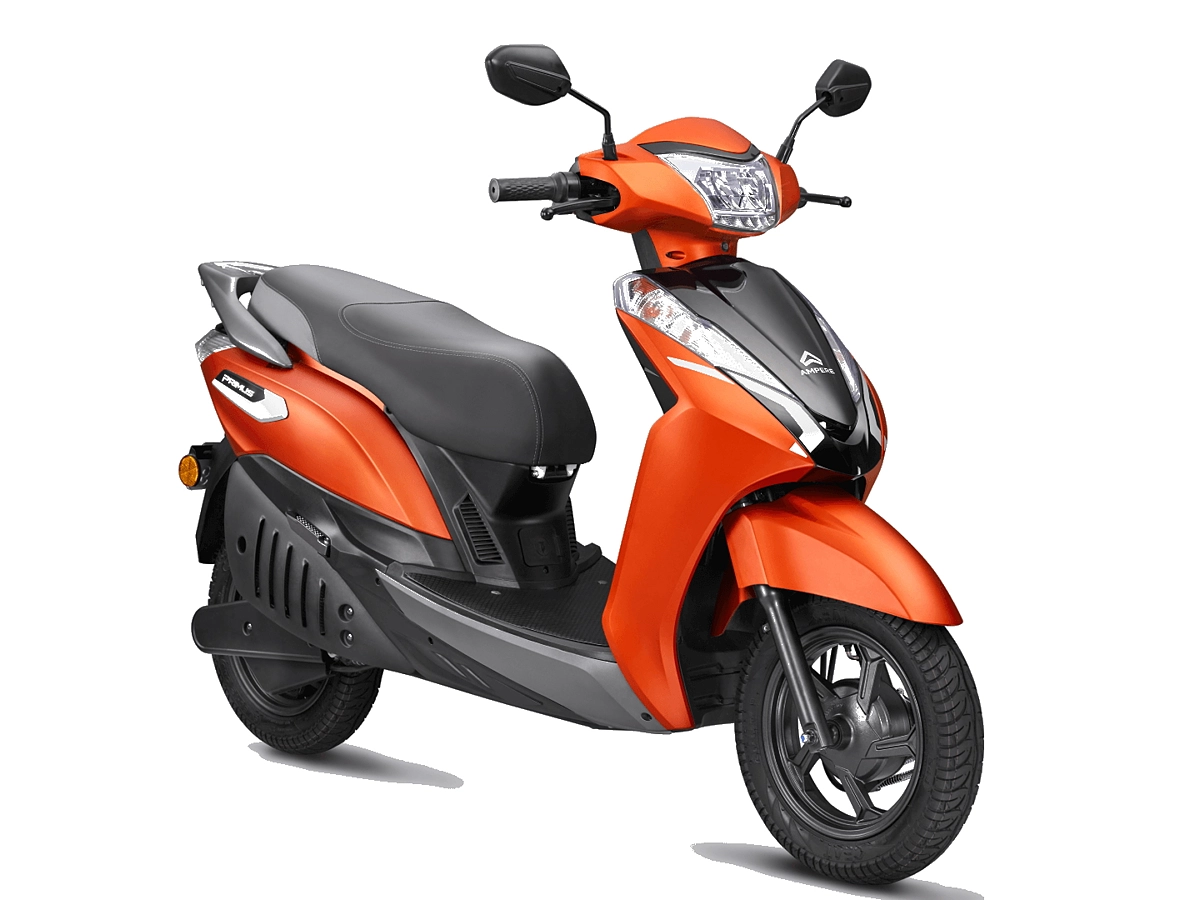 The new Ampere Primus e-scooter is propelled by a mid-mounted motor with a maximum output of 4kW. A belt final drive then transmits the power to the rear tyre. Ampere states that the Primus can reach a peak speed of 77 kph and can accelerate from 0 to 40 kph in 4.2 seconds. Three riding modes—Power, City, and Eco—as well as a Reverse option, are available on the Ampere Primus.
The Primus e-scooter is equipped with a 3kWh lithium-iron-phosphate battery, which is claimed to provide it with a range of 107km in Power mode on a single charge.
Although the firm hasn't provided a specific number, it claims that the range will be higher in Eco mode. When plugged into a typical 5A outlet, it is reported to take the battery 5 hours to fully charge.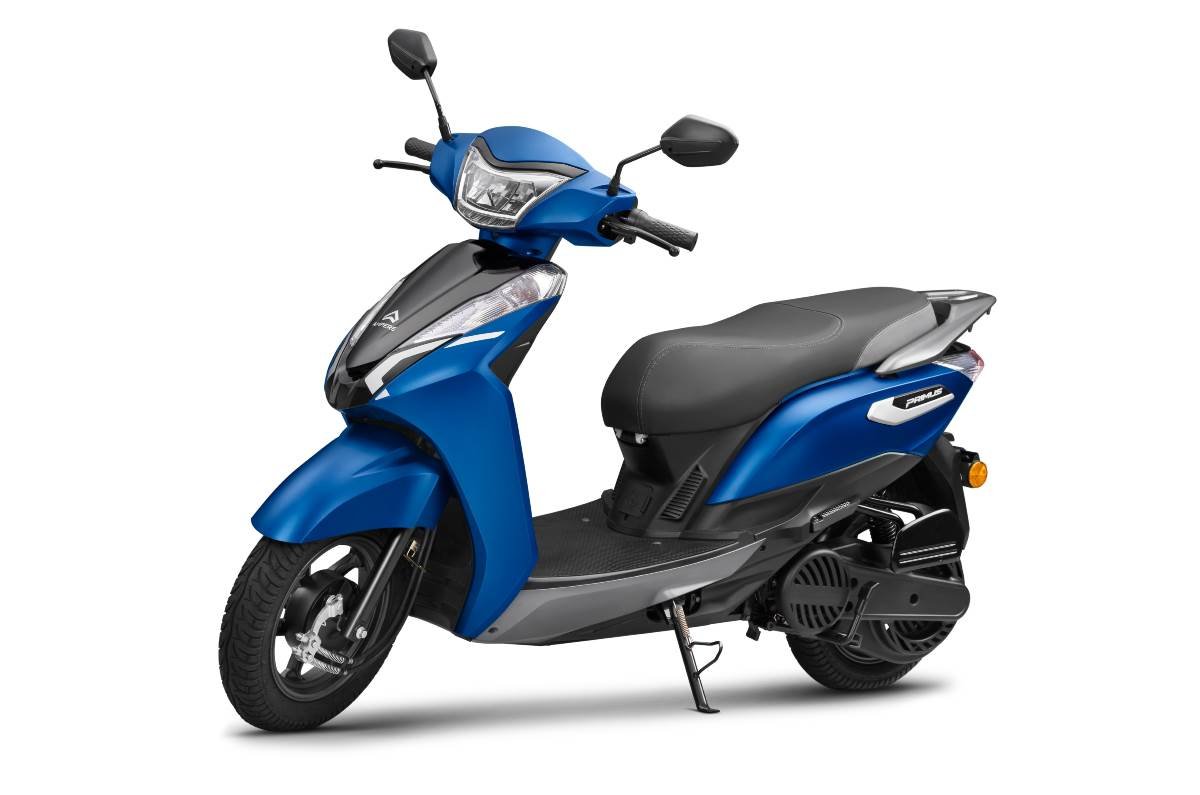 The Primus has a Bluetooth connection, a digital instrument cluster, turn-by-turn navigation, and notification alerts through a custom Ampere app. The Primus is available from Ampere in four matte colours: Buck Black, Havelock Blue, Royal Orange, and Himalayan White. In terms of competitors, the TVS iQube base model and the Ola S1 base model are up against the Ampere Primus.
The upgraded Zeal EX e-scooter from Ampere has also been introduced, with an initial, ex-showroom price of Rs 69,900. (valid only in Madhya Pradesh, Bihar, Uttar Pradesh and Jharkhand). Priced at Rs. 75,000 for the rest of the nation, the Ampere Zeal EX is available (ex-showroom). Moreover, Ampere is providing advantages on the Zeal EX up to Rs 6,000 until March 31.
The Zeal EX boasts a 1.8kW engine, three riding modes, and a peak speed of 55 kph, according to the manufacturer. It has a built-in 2.3 kWh lithium-ion battery that, according to ARAI, should provide it with a range of 120 km (5 hours) on a full charge. Stone Grey, Ivory White, and Indigo Blue are the three colours available for the Ampere Zeal.
Are you excited about the Ampere Primus e-scooter? Comment down below
Also, see
Tata Nexon, Harrier And Safari Red Dark Editions Teased Before Its Launch
Follow us on KooApp – Here