Ather 450X Launched At A Price Starting From Rs 1.17 Lakh
The Gen 3 450X and 450 Plus electric scooters are available from Bengaluru-based EV startup Ather Energy for Rs. 1.39 lakh and Rs. 1.17 lakh, respectively (ex-showroom, Delhi). In Delhi, the 450X is now Rs 1,000 more expensive than before, while the average price rise in India is almost Rs 5,000. However, the price increase will differ from city to city.
The inclusion of a larger 3.7kWh (usable: 3.24kWh in 450X, 2.6kWh in 450Plus) battery pack, up from the previous version's 2.9kWh (usable: 2.6kWh in 450X, 2.23kWh in 450Plus), maybe the biggest change on the Ather 450X and 450 Plus. As a result, the 450X's real-world range (Eco mode) increases to 105km from 85km, while the ARAI-certified range increases to 146km from 116km of the previous model. For the 450 Plus, the real-world range is up to 85km (Eco mode) from 70km, while the ARAI range is up to 108km from 100km. The heavier battery pack has also caused the kerb weight of both scooters to increase marginally, from 108kg to 111.6kg.
The Ather 450X 's electric motor's maximum output has also been increased by Ather to 6.2kW. (Warp mode). The continuous output and torque ratings for the 450 Plus remain unchanged at 3.3 kW and 26 Nm (450X), and 5.4 kW peak and 22 Nm, respectively (450 Plus).
Additionally, the manufacturer has upgraded the rear tyres on both scooters from the 90/90-12 on the previous models to wider 100/80-12 tyres. According to Ather, this gives them excellent traction in any weather and reduces their stopping distance. Both electric scooters also receive new sidesteps made of aluminium and single-cast rearview mirrors that are touted to be more reliable and visible.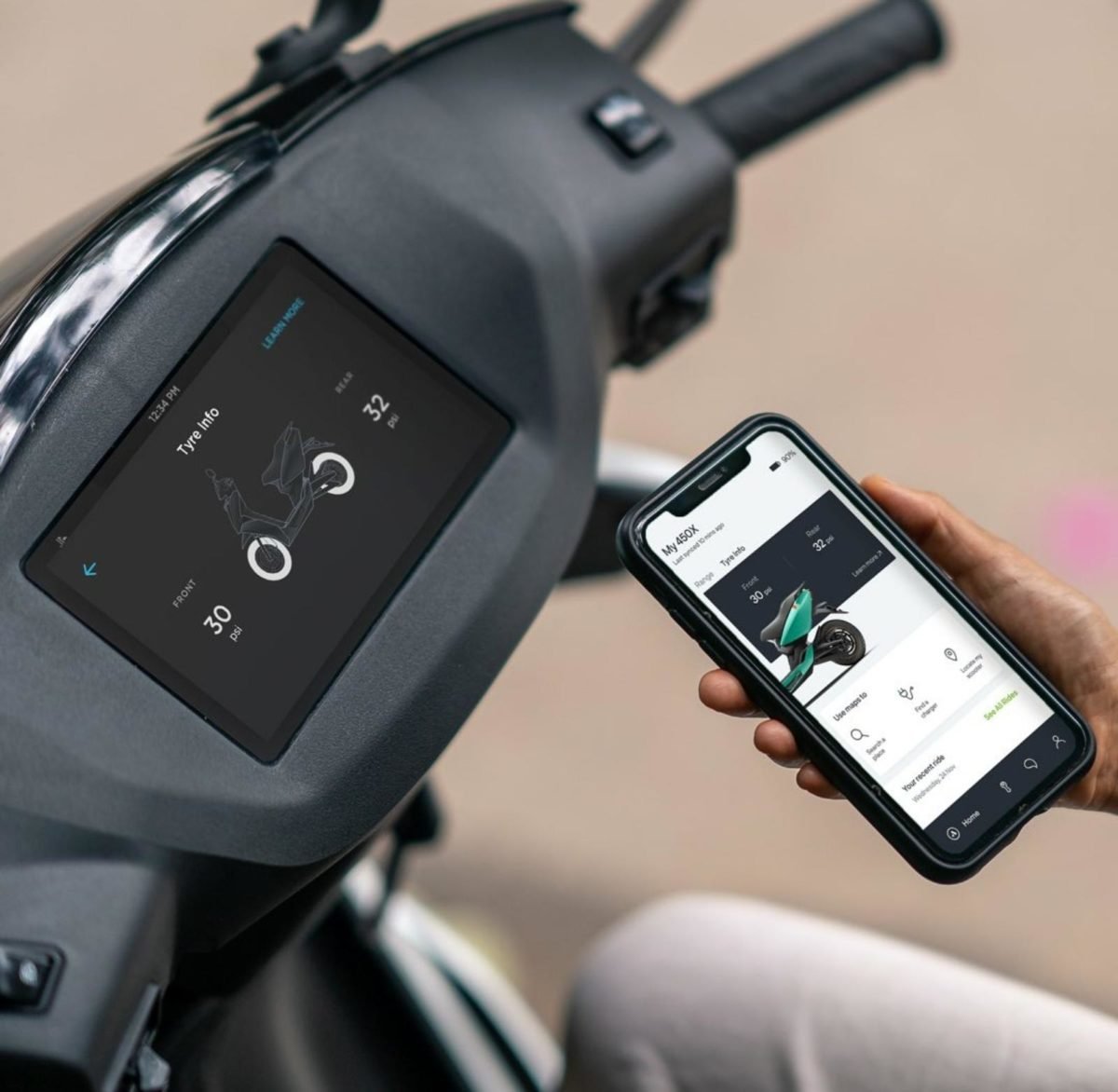 Last but not least, Ather increased the RAM of the dashboard from the previous 1GB unit to a 2GB one.
The Ola S1 Pro, TVS iQube, and Bajaj Chetak will be the Ather scooters' main competitors.
Are you excited about the Ather 450X? Comment down below
Also, see
Hero Xpulse 200 4V Rally Edition Launched At A Price Of INR Rs 1.52 Lakh