Ather Targets To Built 500 Fast-Charging Power Stations By 2022
Ather Energy has previously released some amazing EV goods, such as the 450 Plus and 450X electric scooters. It is presently working on establishing a strong charging infrastructure to support these scooters. Its Grid network presently has 200 fast-charging stations spread over 24 cities. Customers can use these fast chargers for free till December of this year.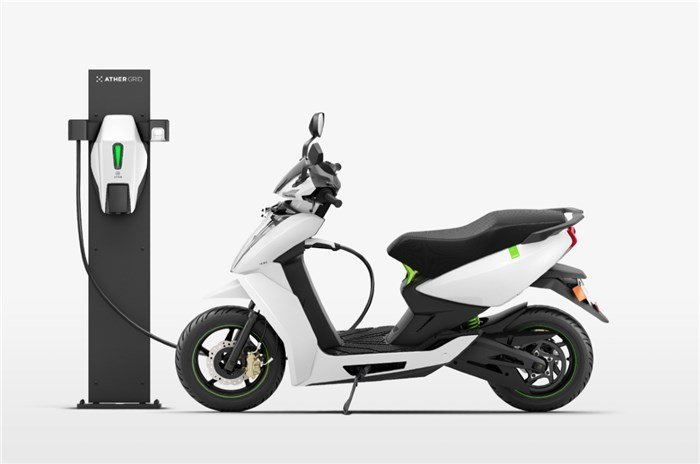 The Ather Grid network, on the other hand, will be expanded to 500 stations by the end of the fiscal year, according to the brand. To accomplish so, it has partnered with firms such as VR Mall, Coffee Day, Little Italy, and Blue Tokai, to mention a few, to rapidly roll out charging stations in communal spaces such as malls, cafés, gyms, and so on.
Lockdowns slowed work in the last two years, but now that restrictions have loosened in most parts of the country, the company claims to be installing as many as 40 charging stations every month. In an effort to encourage widespread adoption of fast charging technology, the Bengaluru-based startup recently gave the design for its fast-charging connector to other OEMs. If other OEMs choose to employ Ather's connector, their vehicles will be able to use Grid's charging stations as well.
Also, see
Toyota Fortuner Legender 4×4 – To Launched Soon