Lamborghini hypercar teased before July 8
Lamborghini is planning to launch a new model on Wednesday-the the second after restarting operations at the beginning of May. The teaser revealed signs it may be a version of the 820hp Sián FKP 37 hypercar unveiled last year.
A preview image posted on Twitter gives little in terms of design clues but shows that the new car has distinctive air-channeling winglets such as those on the Sián 's rear.
The darkened rear shot posted on the company web site is more revealing. Once brightened, we can clearly see that the as-yet-unnamed car will feature the same hexagonal exhaust tips, six brake lights, and tail-fins as the Sián, which strongly implies that this model will be a variation.
The Sián FKP 37 is still the most powerful production car built by Lamborghini, as well as the first hybrid made by the Italian brand.Called in homage to late Volkswagen Group leader Ferdinand Piëch, it incorporates an improved version of the Aventador's naturally aspired 6.5-liter V12 petrol engine with a small electric motor for a combined 820hp system performance and the ability to perform low-speed maneuvers under electric control.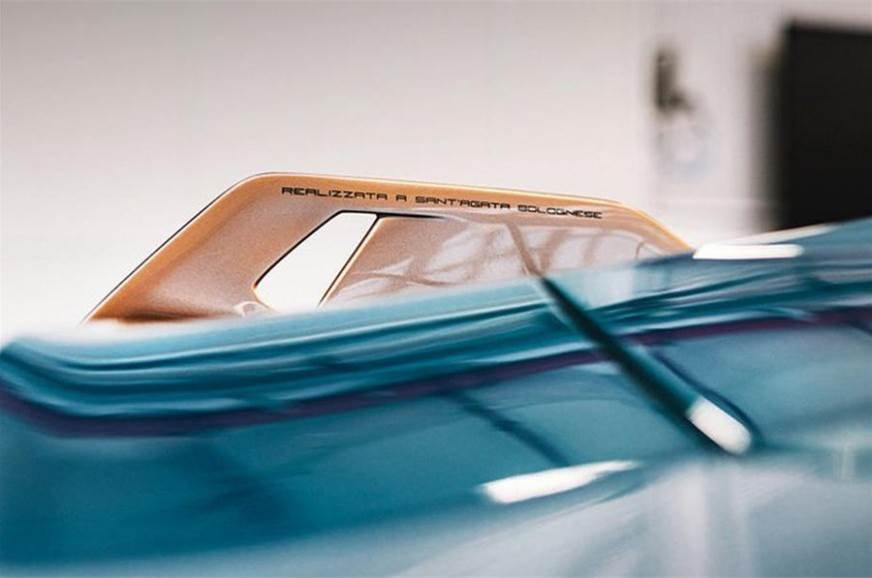 As well as being able to accelerate from 0-100kph in less than 2.8sec and reach a top speed of more than 349kph, the Sián can benefit from an electrically assisted power boost from its supercapacitor unit with speeds of up to 130kph. This also offers a smoother acceleration curve by reducing the deceleration effects during gear changes.
The track-only SCV12, developed by Lamborghini's Squadra Corse racing division, is also tipped for an impending unveiling. Packing 830hp-plus from a similarly updated 6.5-liter V12, the limited-run model is said to expect a Lamborghini entry at Le Mans' 24 Hours in 2021.
Images of the SCV12 in massive camouflage reveal that it tracks a large conventional rear wing, circular exhaust tips, and pretty large rear air channels, so it's unlikely to be the model that will be revealed on Wednesday at 9:30 pm India time.
Are you excited about the Lamborghini hypercar? Comment down below
Also, see
Audi e-tron S, e-tron S Sportback to launch on 2021
2020 Audi RS7 Sportback India will be launched on 16th June