McLaren Artura Unveiled: Rolls out 330kph
McLaren has finally taken the wraps away from the Artura hybrid supercar after a long campaign of testing. After P1 and the Speedtail, it is the third hybrid of McLaren and also the first production hybrid supercar of the carmaker.
The McLaren Artura debuts the new structure of McLaren's carbon fiber, McLaren Carbon lightweight architecture (MCLA). This new platform is optimized for hybrid powertrains and driver technologies of the latest generation.
McLaren Artura is powered by, a new 3.0-liter hybrid electric engine, twin-turbo V6 petrol engine. Both produce a 680PS and 720Nm torque.
With its7.4kWh capacity battery pack for a range of up to 30km, Artura can also work on all-electric fuel. As far as charging power is concerned, a regular EVSE charging station will charge up to 80 percent in 2.5 hours. The energy from the internal combustion engine can also be extracted by four modes: Electric, Comfort, Sport, and track.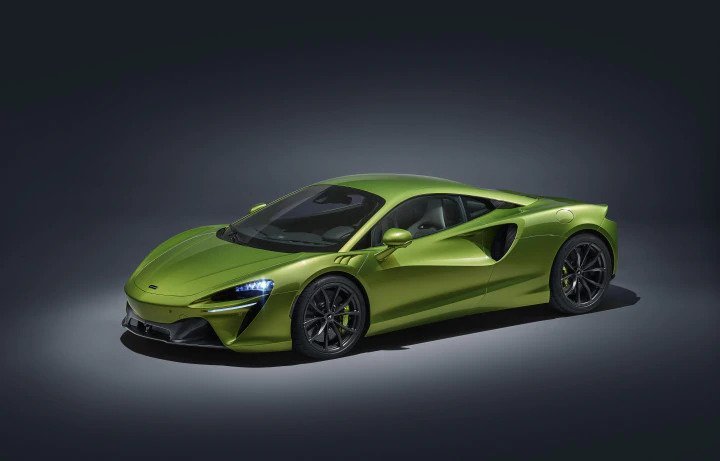 Notable tech below the skin has a rear suspension system that includes a separated lower wishbone to help maintain stability at the corners. The McLaren Artura also starts the electronically controlled differential of McLaren in order to better drive out corners. The Artura weighs 1395kg, in combination with a new monocock carbon fiber and carbon-ceramic brakes.
Aside from its success,  McLaren Artura marks an evolution in the design philosophy of McLaren. From the front, you have a long streamlined nose with a hammerhead mark. There are multiple air vents at the front splitter, front splitters, and doors that help control ventilation, cool the radiators and increase downforce. On the rear end, the Artura features a stunning mesh build, flanked by a sleek pair of LED tail lamps and dual exhaust systems. The slim external configuration is supplemented with 19-inch front/20-inch rear alloy wheels with Pirelli tires.
The Artura's Pirelli tires in the shape of the Pirelli cyber tire system also have a streamlined feature. Basically, every tire is equipped with an electronic chip to track the temperature and pressure variations in real-time. The driver can choose the perfect pneumatic forces for optimum grip.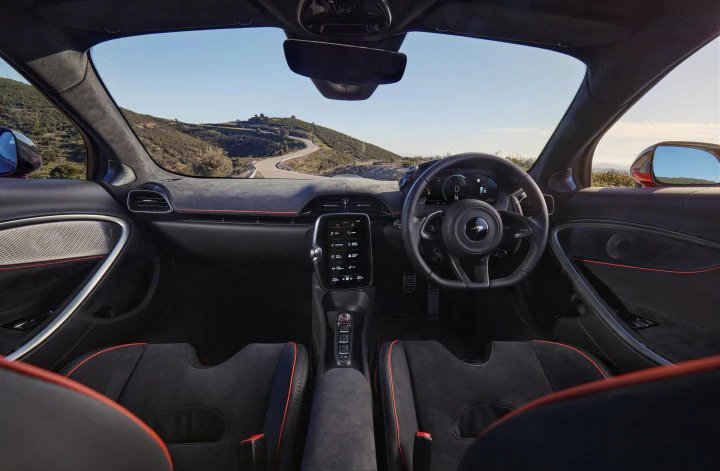 The interior features a digital instrumental cluster on the steering column and a Clubsport seat. The updated architecture has prompted Artura to host an array of new cabin technologies, including the new McLaren MIS II infotainment system for the the8-inch touchscreen. It gets a new track telemetry program and Apple CarPlay and Android Auto, with a new Bluetooth key to lock/unlock the car. It also has active safety features, including high-beam assistance, adaptive cruise control, and OTA road sign detection.
It will be priced somewhere between the GT and the 720s which will be around Rs 1.87 crore. Delivery will start in the second half of the tear.
Tell us what you think about the McLaren Artura. Comment down below
Also, see
2021 Honda HR-V (Vezel) Revealed