Mercedes-Benz EQE SUV To Unveil In 2022
Next year, Mercedes-Benz will unveil the all-new EQE electric SUV. In the brand's EQ-badged electric vehicle lineup, the EQE SUV will sit alongside the EQE electric sedan.
The EQE SUV will feature the new styling cues seen on newer Mercedes-Benz models, particularly the EQ range, which now includes multiple models beginning with the EQA, EQC, EQE, and the EQS sedan at the top of the range.
Mercedes-Benz has been working on the EQE SUV under the internal codename X294. In contrast to the current EQC SUV, which is also sold in India, the new model will be based on the bespoke electric MEA (or EVA2) platform and will compete with the Tesla Model X and BMW iX3.
The recent confirmation of the EQE sedan and SUV variants, as well as the upcoming EQS SUV, brings Mercedes-EQ Benz's model lineup to eight. The company has already released the EQA, EQB, and EQC SUVs, as well as the EQS luxury sedan and the EQV van. Mercedes-Benz has pledged to release ten fully electric vehicles by 2025, one of which is the recently confirmed electric EQG off-roader.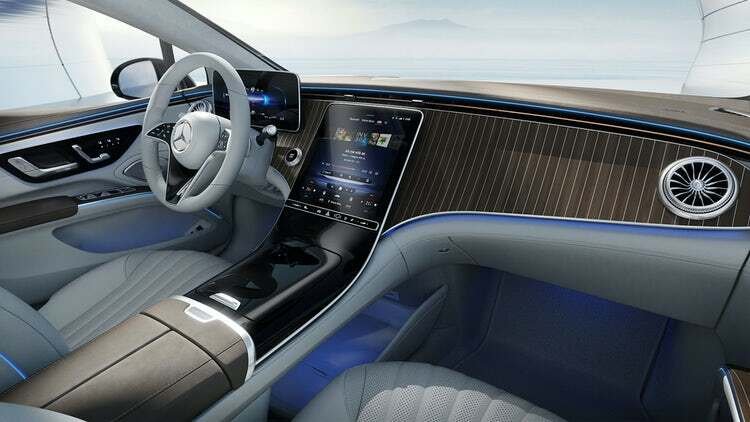 Power and torque are expected to outperform the EQC's 407hp. Importantly, the driving range should be significantly increased as well. The Mercedes-Benz EQE saloon's target range is 600km, though the SUV's lower aerodynamic efficiency may reduce this. The EQC's range is currently estimated to be around 416 kilometers, depending on specification.
Are you excited about the Mercedes-Benz EQE SUV? Comment down below
Also, see
Toyota Hilux Spied- Launch Soon