Polestar 5 Revealed Ahead Of Debut
Polestar, a Volvo sub-brand, has teased the final production version of its new 5 grand tourers in a behind-the-scenes film that shows how the design evolved from the distinctive Precept prototype.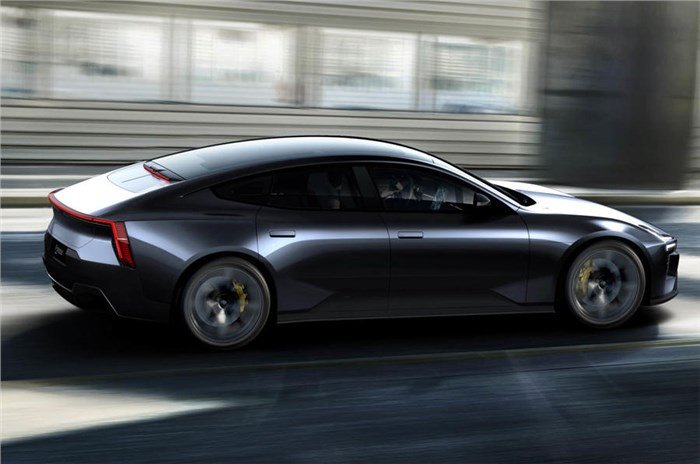 Polestar's UK R&D centre has become a development base for the ground-breaking Precept model, as the company plans to introduce a production car in 2024. The design work is still in progress, but it is apparent that the final car will have a more steeply slanted roofline, physical door handles, more quietly integrated side skirts, and a slightly altered rear end.
"There are obviously a lot of problems we still need to tackle," said exterior designer Nahum Escobedo, emphasising that the design changes will be progressive rather than revolutionary. "From concept to production," he continued, "we're extremely near."
The Polestar 5 was confirmed for production last year after being carefully reviewed by the Precept, a one-off that was initially designed to illustrate Volvo's sibling brand's aspirations. Polestar 5 included a variety of novel materials with sustainability as a central focus — flax-based composites reduced weight by up to 50% and plastic weight by up to 80%.
Recycled PET bottles, repurposed fishing nets, and recycled cork vinyl is also used in the Precept's interior design.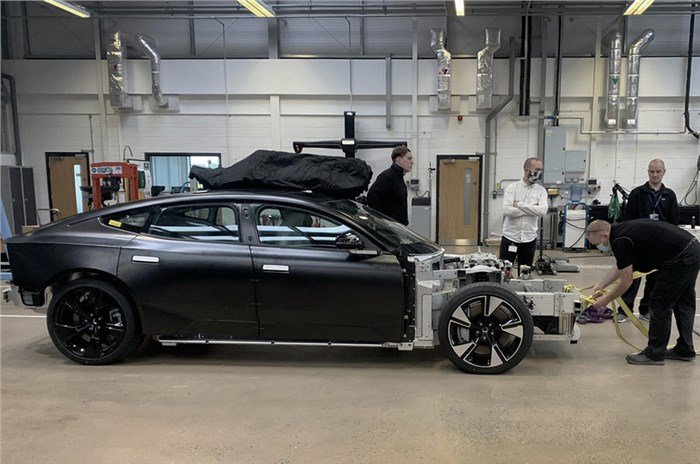 Polestar's UK team is working on the Precept's development, delving into difficult engineering solutions as the Swedish firm seeks to upscale and mass-produce the EV's numerous sustainable materials.
The brand will also dramatically boost the number of personnel at MIRA Technology Park's UK R&D centre. Its staff will soon treble to roughly 500 people, and the centre will continue to collaborate closely with the headquarters in Sweden.
Polestar's international expansion isn't it's first. Along with a factory in Chengdu, China, Volvo will construct the future Polestar 3 SUV, which is set to be released in 2022, at its US plant in Ridge Hill, South Carolina.
"Going electric is a turning point in automotive history," said Polestar CEO Thomas Ingenlath. "The combination of British technical brilliance with Swedish knowledge will ensure that our automobiles are among the most efficient and environmentally friendly on the road."
There is currently no indication on whether Volvo's all-electric sub-brand would be introduced in India. Volvo, on the other hand, has begun electrifying its India lineup with the recent introduction of the mild-hybrid petrol XC60 and XC90 SUVs, as well as the S90 sedan. A plug-in hybrid powertrain is also offered for the XC90.
Volvo will deliver its first electric vehicle, the XC40 Recharge, in India in 2022.
Are you excited about the launch of Polestar 5? comment down below
Also, see