Porsche Taycan Launched At INR 1.5 Crores
The Porsche Taycan EV has finally arrived in India, priced at 1.5 crores. With its performance, the Taycan is easily the fastest electric vehicle available in India. It's also faster than the Audi RS E-Tron GT, which is its distant cousin. The Taycan will be delivered starting next year.
The Porsche Taycan's design is simple, and it would be tough to tell it's an electric car if it weren't for the wheels. It seems large and flat from the front, with beautifully curved wings. The dynamic roofline slanting down to the back shapes the appearance. The sculpted side parts are likewise distinctive, and the wings' strong shoulders result in a sharply emphasised rear, as is customary for the brand.
The glass-effect Porsche emblem, which has been integrated into the rear light bar, is one of the more inventive features. The aerodynamically optimised basic shape contributes significantly to reduced energy consumption and consequently a longer range, with a Cd value of 0.22.
The cockpit has an entirely new design on the inside. The dashboard's highest point is the free-standing, curving instrument cluster. An integrated glass band with a black-panel effect is formed by a central 10.9-inch infotainment display and an optional passenger display. The amount of traditional physical controls, such as switches and buttons, has significantly decreased.
Instead, control is clever and intuitive, with touch operation or the voice command "Hey Porsche" responding to the command. For the first time, Porsche offers a completely leather-free cabin with the Taycan. Interiors constructed from unique recycled materials emphasise the electric sports car's environmentally friendly idea. Recesses in the batteries in the rear footwell enable back-seat comfort while also allowing for the low vehicle height that is typical of sports cars. There are two luggage compartments: the front compartment holds 81 litres and the back compartment holds 366 litres.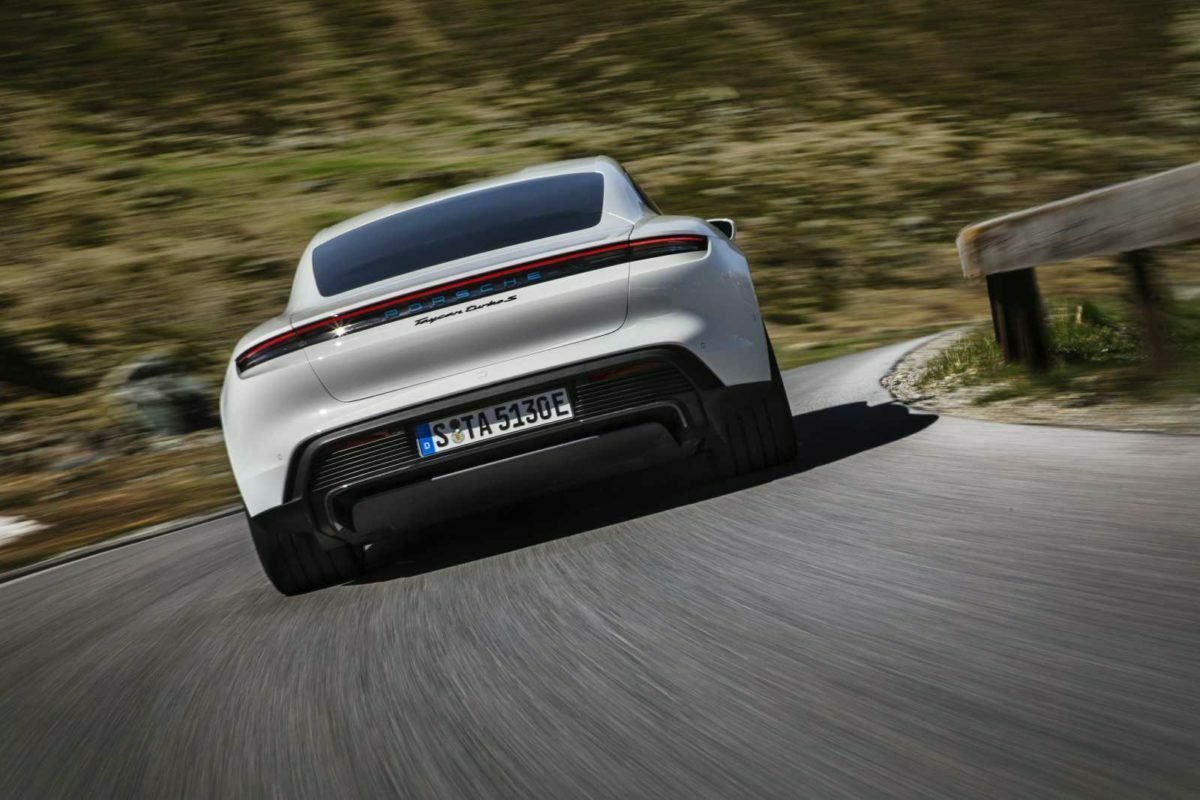 Because the PorscheTaycan is a high-performance vehicle, the numbers back up its claims. In tandem with Launch Control, the Taycan Turbo can create up to 761 hp overboost power, and the Taycan Turbo can generate up to 680 hp. The Taycan Turbo Stakes 2.8 seconds to reach 100 kilometres per hour, whereas the Taycan Turbo takes 3.2 seconds. The Turbo S and Turbo have a range of up to 412 kilometres and 450 kilometres, respectively. Both all-wheel-drive variants have a top speed of 260 kilometres per hour.
Are you excited about the Porsche Taycan? Comment down below
Also, see