Tata Tigor EV Facelift Breaks Cover
The Tata Tigor EV Facelift has gotten a makeover, as well as a new name for fleet customers. The redesigned electric vehicle is now sold under the Xpres brand, which is geared primarily at fleet operators and will include additional future models in its lineup. The Tigor EV has been renamed Xpres-T EV, and reservations will be available soon. The facelifted electric sedan receives aesthetic improvements that are similar to those seen on the Tigor, which was released last year. It's still available in standard and extended range models, with the latter having a larger battery.
As previously stated, the Xpres-T EV receives identical visual updates as the Tigor compact car. The EV, on the other hand, will be distinguished by blue accents and an enclosed grille with a tri-arrow motif. In addition, like other EVs on the market in the country, a charging port is now situated in the grille.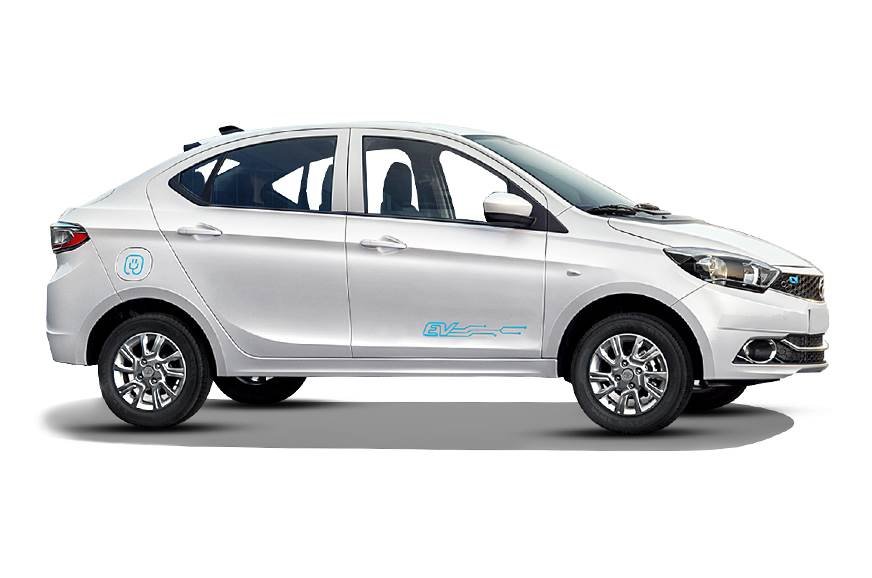 The interior of the Xpres-T EV is similar to that of the normal Tigor, with the exception of blue highlights and a 'state of charge' meter in place of the typical RPM gauge.
The regular Xpres-T EV will have a 16.5kWh battery pack, while the extended-range model will have a 21.5kWh battery pack. The batteries power a 70V three-phase induction motor that produces 30kW (41hp) and 105Nm of torque, which is the same as the Tigor EV before the makeover.
Tata states that the revised extended range variant has the same 213km range (ARAI). Interestingly, the basic EV now has a stated range of 165 kilometers, up from 143 kilometers on the previous Tigor EV.
With a fast charger, Tata claims an 0-80% charge time of 90 minutes and 110 minutes for the basic and extended range battery packs, respectively.
The Tata Tigor EV Facelift Xpres-T EV will be offered in two trim levels, according to Tata's website: XM+ and XT+. Dual airbags, ABS, rear parking sensors, LED taillights, 14-inch steel wheels, Eco and Sport drive modes, auto climate control, power windows, and a Harman audio system with Bluetooth connectivity are all included in the XM model.
The XT+ trim level adds 14-inch alloy wheels, automatic wing mirrors, and remote locking to the list of features.
The XE trim, which was previously available at the base level, has been removed from the lineup. In the market, the facelifted Tigor EV will meet no direct competition.
Are you excited about the Tata Tigor EV Facelift ? Comment down below
Also, see
KTM 250 Adventure Price Decreased By Rs 25,000
2022 Land Rover Discovery Launched, Priced At INR 88.06 Lakhs