Vazirani Ekonk Electric Hypercar Revealed
Vazirani Automotive has presented the Ekonk, a brand-new single-seater hypercar that is totally electric. The Ekonk is Vazirani's second model, following the Shul idea that debuted at the Goodwood Festival in 2018.
The Ekonk, according to business founder Chunky Vazirani, represents the company's true genesis. "The beginning of the holy light – the Big Bang – is symbolized by Ekonk in Indian texts," he claims. "Ekonk represents our true beginning when design and innovation collide for the first time." It's the first time one of our vehicles has come to life."
The fact that the Ekonk is a single-seater vehicle is a huge talking topic. We speculated earlier this month that the Ekonk could be a single-seater based on its low weight and the EK writing on the side, which in Hindi means "one." The corporation has officially verified this.
The Ekonk is touted to be extremely aerodynamic, with one of the lowest drag coefficients among similar vehicles. Its flowing bodywork and covered rear wheels are due to this.
The Ekonk weighs only 738kg thanks to its carbon-fiber body, making it the lightest electric vehicle ever produced, according to the firm. It's quite near to attaining the 1:1 power-to-weight ratio, with a power output of 722hp.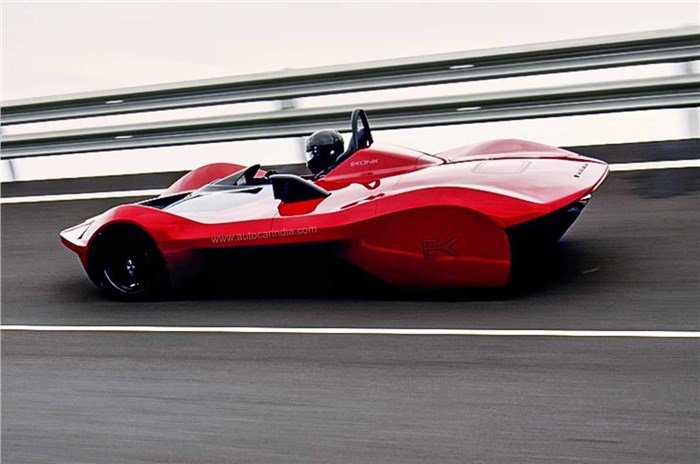 The Vazirani Ekonk was tested at the recently established NATRAX facility in Indore, where it achieved a 0-100kph time of 2.54 seconds and a top speed of 309kph. Furthermore, Vazirani wants the Ekonk to be a pure driving experience, therefore electronic driver aids have been removed from the vehicle.
The Vazirani Ekonk also has a custom cooling system for its batteries, according to the business, which is inspired by biomimicry (the study of how animals and people use breathing to regulate their body temperatures) and some historic Indian manufacturing techniques.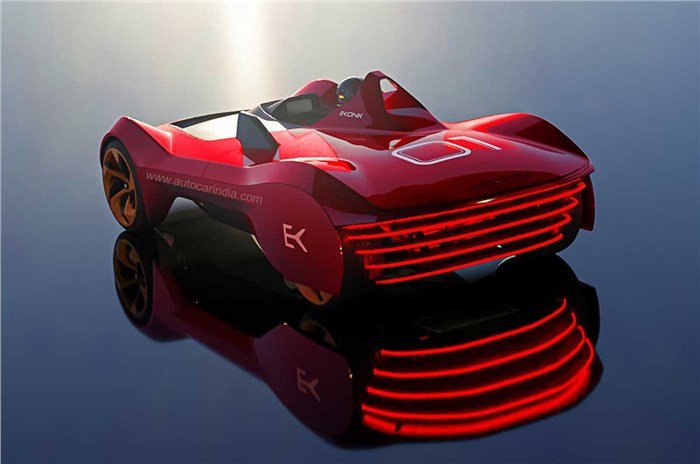 The business hasn't said much about it other than that it's called DiCo and that it's a direct-to-air cooling system rather than liquid cooling, which most EV manufacturers use to keep their batteries cold. According to Vazirani, this makes the electric vehicle lighter, faster, safer, and more cost-effective. But, more crucially, it is supposed to extend the range of the electric vehicle.
Chunky Vazirani, a former Rolls-Royce and Jaguar employee, created Vazirani Automotive in 2015. Vazirani Automotive's mission is to "develop next-generation electric vehicles and technology that will put India on the world map of extreme vehicles," according to the company's website.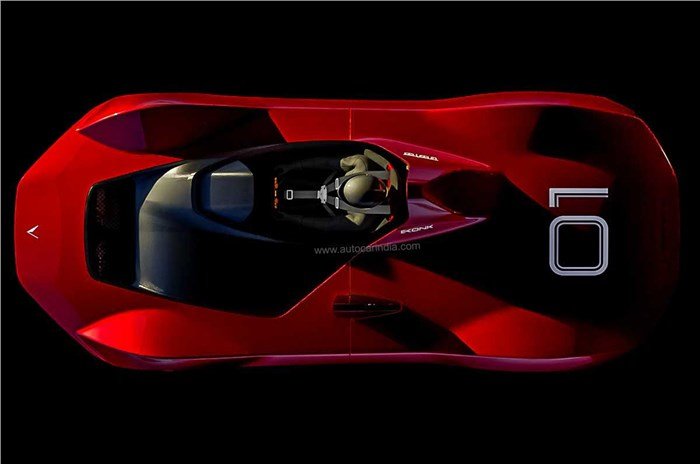 The brand's debut vehicle was the Shul concept, which was followed by the Vazirani Ekonk electric hypercar in 2018. The technology and lessons learned from the Ekonk, according to Vazirani, will be seen in the production version of the Shul, which the company is presently working on. After that, the Ekonk could go into production as well, albeit in small quantities.
Are you excited to know more about the Vazirani Ekonk electric hypercar? Comment down below
Also, see
Ola S1 And S1 Pro Is Now Officially Listed As FAME II Subsidy